Buffett, Dimon make plea to halt quarterly guidance so management can think long-term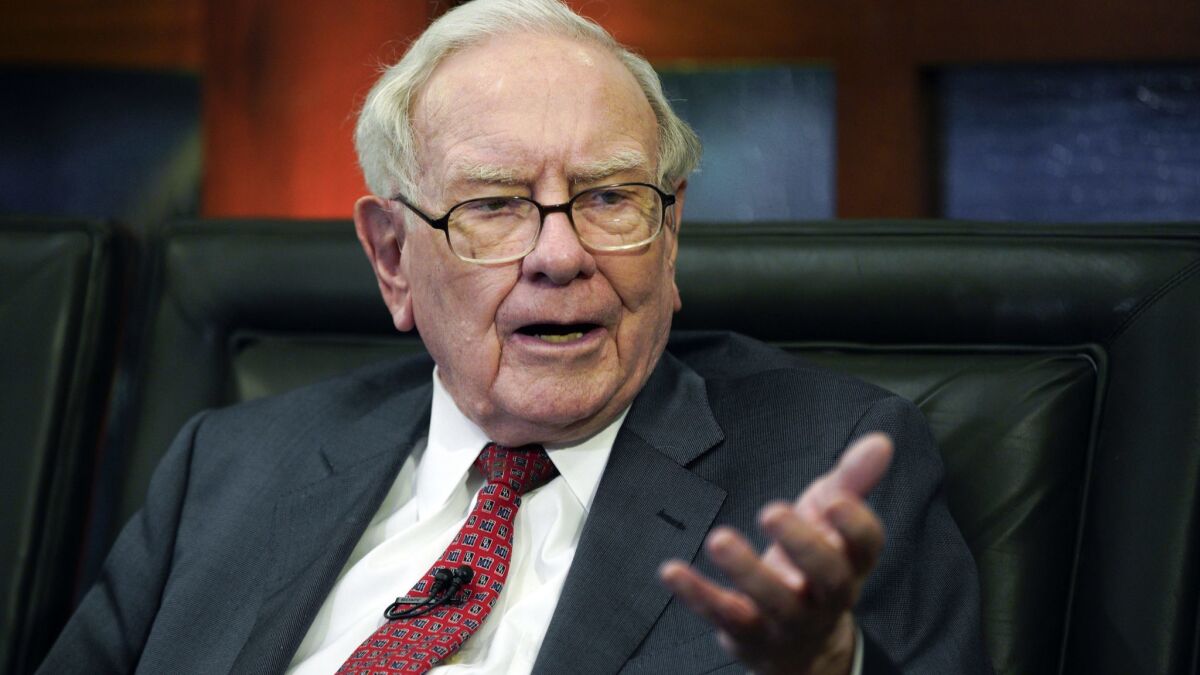 Warren Buffett and Jamie Dimon are doubling down on their plea for corporations to stop providing quarterly earnings guidance.
Buffett, who runs Berkshire Hathaway Inc., and Dimon, JPMorgan Chase & Co.'s chief executive officer, said in a joint Wall Street Journal editorial that they are encouraging all public companies to consider moving away from the practice, arguing that it can stifle long-term investments.
"Quarterly earnings guidance often leads to an unhealthy focus on short-term profits at the expense of long-term strategy, growth and sustainability," they said in the editorial published Thursday night.
The two men are among the financial industry's most powerful leaders. They have said the practice of telling Wall Street what to expect from earnings can distort management's priorities. In the latest appeal, they said companies often hesitate to spend on technology, hiring, and research and development to meet quarterly earnings forecasts that can be affected by seasonal factors beyond their control.
Dimon has blasted excessive reporting requirements and the short-term focus of quarterly earnings. At JPMorgan's investor day in February, he called on companies to stop providing the guidance, saying earnings are hard to predict and companies have an incentive to fudge numbers. Buffett has echoed the idea that such guidance can lead to corporate misbehavior.
In the op-ed, Dimon and Buffett said the pressure to meet short-term earnings estimates has contributed to a drop in the number of public companies in the U.S. in the past two decades. "Short-term-oriented capital markets have discouraged companies with a longer-term view from going public at all, depriving the economy of innovation and opportunity," they said.
Dimon, Buffett and BlackRock Inc.'s Laurence D. Fink urged companies in 2016 to refrain from short-term earnings forecasts in a letter and report with other financial industry executives. They offered "common-sense" recommendations for public companies to improve governance and relations with shareholders.
Earnings guidance can lead management teams to underinvest in the future and can crimp earnings growth, according to a 2017 FCLTGlobal report. Bloomberg LP, the parent of Bloomberg News, is a member of the Boston-based nonprofit group.
Earnings forecasts "can often put a company in a position where management, from the CEO down, feels obligated to deliver earnings and therefore may do things that they wouldn't otherwise have done," Dimon said Thursday in an interview with CNBC. "We're hoping a bunch of companies drop it right away."
The report found fewer than a third of S&P 500 companies still issued quarterly guidance in 2016, down from 36% in 2010. About 31% gave annual earnings-per-share guidance. Companies including Unilever NV, Facebook Inc., GlaxoSmithKline Plc and BP Plc have scrapped the practice in favor of multiyear outlooks, according to the report.
Our six-week newsletter will help you make the right decision for you and your property.
You may occasionally receive promotional content from the Los Angeles Times.