California's job market remains hot, despite economic uncertainty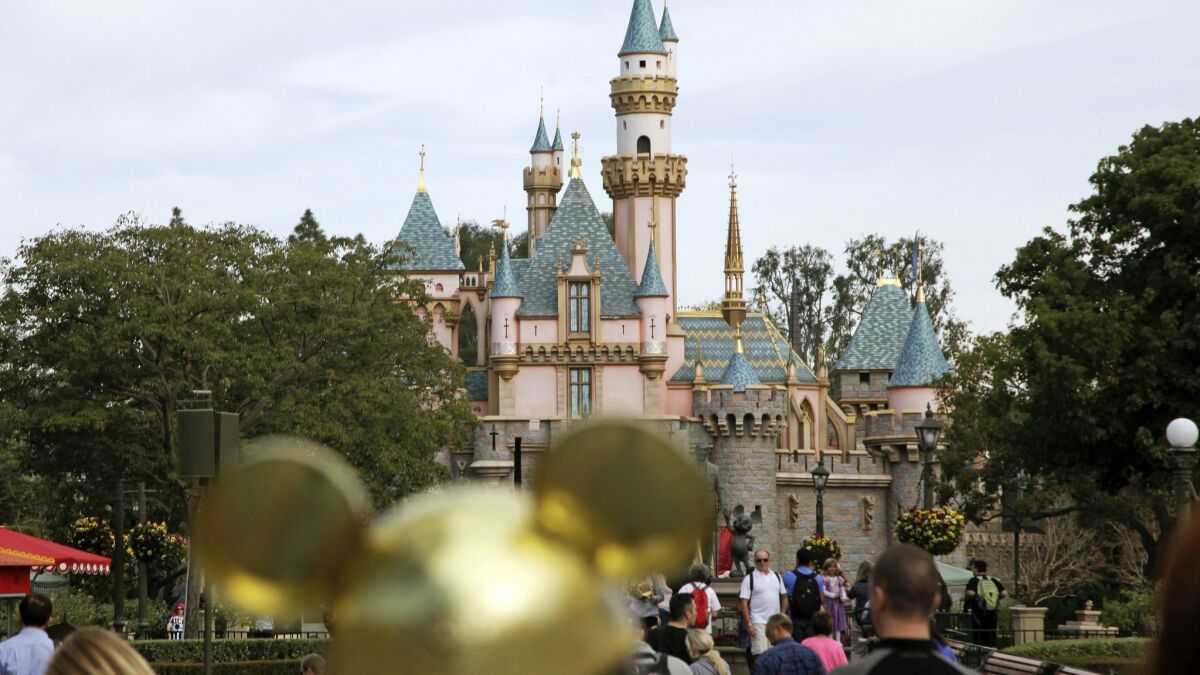 Trade tensions and stock market volatility loom over the nation's economy, but California's job market powered forward in November with a robust expansion of payrolls and a record low unemployment rate.
Employers added 30,700 positions, according to the state Employment Development Department, accounting for nearly a fifth of the nation's new jobs last month.
The growth — to a total of 17.27 million — came on top of October's 36,400 gain.
California's unemployment rate held steady at 4.1%, the same as in September and October, and the lowest rate in over four decades. A year ago, it stood at 4.5%.
"In years ahead, we'll be looking back on 2018 as an extraordinary period in California employment," said Michael Bernick, a former EDD director who specializes in workforce issues.
The number of long-term unemployed — those who have been out of work more than 27 weeks — has dropped dramatically, from a peak of over a million in February 2011 in the wake of the recession to 192,000 in October, the latest month for data, he noted.
At the same time, the number of Californians working part time who would prefer to work full time, a key indicator of job market health, is down to 730,000 from a peak of more than 1.5 million at the end of 2009, Bernick added.
The U.S unemployment rate in November stood at 3.7% as the nation added 155,000 payroll jobs.
The leisure and hospitality sector led California's job growth last month with 12,400 new positions since October, boosted by the holiday season. Professional and business services were up by 7,600 jobs, construction by 3,300, and educational and health services by 3,300.
Just two sectors lost jobs last month: Information, which includes movies and television as well as some technology, was down 4,500, and mining and logging, which includes oil extraction, was down 200.
Monthly numbers are volatile, however. The information sector had grown by 7,800 jobs from a year earlier, to 542,500 in November. "The technology sector — the workhorse of the economy — continues to hum as businesses adopt technology to increase productivity and reduce costs," said economist Sung Won Sohn, president of Los Angeles consultancy SS Economics, who attributes last month's dip to some film production moving to other states.
"Software publishing, social media, internet search etc. are experiencing rising demand," he added. "If it weren't for skilled-labor shortages, the employment gains would have been even higher."
However, Scott Anderson, chief economist of San Francisco's Bank of the West, warned that last month's dip in information jobs could foreshadow more job losses ahead. "Handset sales are weak," he noted. "And we are seeing tech stocks hammered on Wall Street."
Year over year, California payrolls grew by 1.8%. "California job growth likely peaked at 3% in 2015," Anderson said. "It slowed to 2.7% in 2016 and 2.1% in 2017, and the deceleration is projected to remain in place."
The slowdown is "natural," he said. "The tight labor market is making it harder for employers to fill open positions. In California and nationwide, there's a mismatch between open jobs and the skills that unemployed people have.
"Looking ahead we forecast California job growth of only 1.2% in 2019 and 0.5% in 2020," he added.
Despite the tight job market, California's labor force — which includes those who are employed and those who are looking for work — grew by 76,000 from October and 127,000 from a year earlier.
Sohn called the increase "amazing," adding, "there are good jobs with attractive wages to be had. Retirees, students and even people on disability are rejoining the labor force powering California's economy."
The Golden State's year-over-year gain of 299,800 jobs was second in the nation behind Texas, which saw a growth of 365,400. Florida came in third at 241,600.
The California sector showing the most growth was professional and business services, with 91,100 new positions for a 3.5% jump. Educational and health services were up by 63,300 jobs, a 2.4% increase, while the leisure and hospitality sector added 50,600 jobs, a 2.6% rise.
Statewide, 807,000 people were unemployed last month, down from 865,000 a year earlier.
Besides uncertainty over the impact of President Trump's trade war with China, California's economy faces other hurdles, economists said.
"A weaker global economy, tighter financial conditions as the Fed continues to raise interest rates in 2019, high costs of living and doing business, poor housing affordability, net out-migration and technology industry headwinds all will weigh on California's job growth engine in the years to come," Anderson predicted in his quarterly California outlook released this week.
"Sectors with the sharpest slowdown in growth in 2019 are forecasted to be construction, education and health services, manufacturing, and leisure and hospitality."
In Los Angeles County, November's unemployment rate was 4.7%, up from 4.6% in October 2018 and 4.5 % a year earlier. Payroll jobs grew by 5,000, to 4,925,000, while unemployment increased by 3,000, to 243,000, over the month.
The growth in the county's unemployment rate reflected the fact that more people reported that they were looking for jobs; Los Angeles' labor force expanded by 10,000 over the month.
Twitter: @margotroosevelt
---
Sign up for the California Politics newsletter to get exclusive analysis from our reporters.
You may occasionally receive promotional content from the Los Angeles Times.