L.A. City Council OKs new banking disclosures prompted by Wells Fargo scandal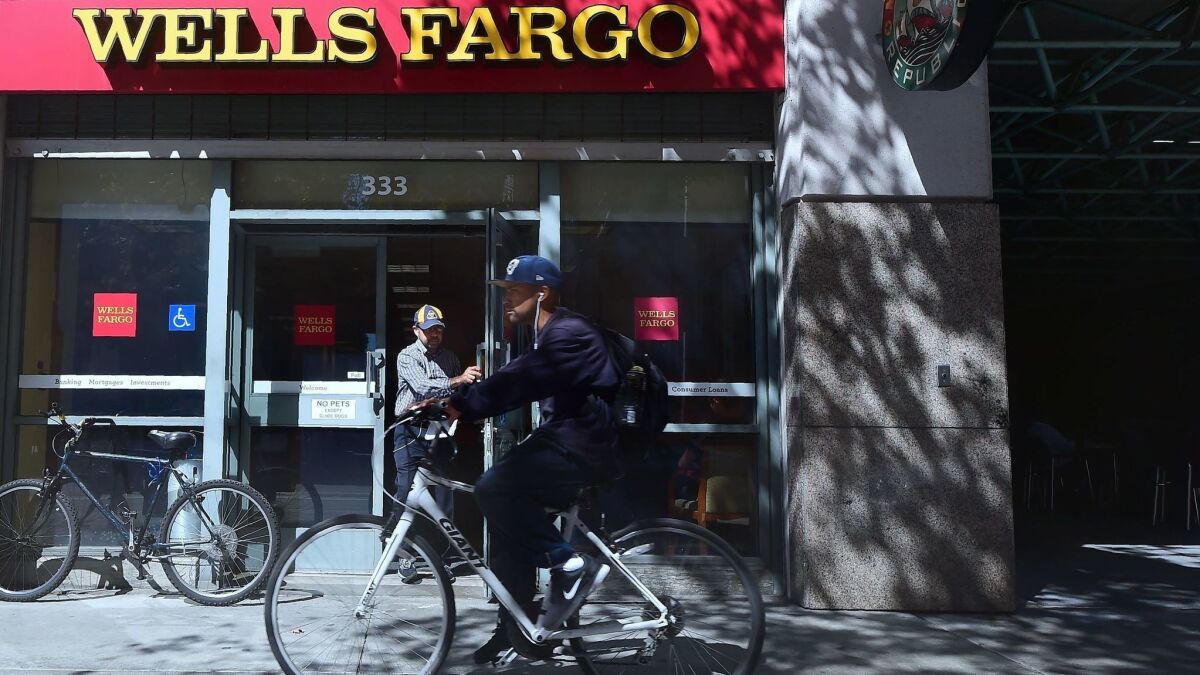 Banks that do business with the city of Los Angeles will have to tell officials if they are under investigation by regulators and report details of their sales goals under a new rule spurred by the Wells Fargo unauthorized-accounts scandal.
The City Council on Tuesday gave preliminary approval to the changes in bank-reporting regulations, with the goal of promoting "responsible consumer banking." A final vote is expected in the coming weeks.
The new rules single out potentially problematic practices that came to light in 2016 when Wells Fargo — the city's main bank — acknowledged creating millions of potentially unauthorized consumer bank accounts and credit cards.
Banks, which already submit annual reports on their lending and charitable activities, will now have to report the additional information, including whether sales metrics affect individual compensation or hiring and firing decisions; and whether they have policies to prevent abusive sales practices.
Though sales goals are common in the banking industry, Wells Fargo was notorious for setting aggressive ones that in some cases pushed workers to meet their quotas by opening unauthorized accounts. Wells Fargo fired more than 5,000 workers over that practice.
Advocacy groups initially pushed for a policy that would have banned the city from doing business with banks that use sales practices deemed predatory.
Maria Loya, the Los Angeles policy director for Committee for Better Banks, a union-backed group that seeks to organize bank employees, said part of the problem was finding common ground on what practices met that definition.
"We feel essentially all sales goals are predatory," she said. "I think it was difficult to get the council to agree on a straight-out prohibition."
Though she'd hoped for stiffer rules, Loya said the disclosure requirements set a precedent and will help advocacy groups lobby for more consumer-friendly practices in other jurisdictions.
"We want to use this as a tool to monitor the banks and their use of sales goals," Loya said. "It falls on consumers and consumer organizations to use this information to work with the City Council and hold the banks accountable."
Follow me: @jrkoren