Tom Barrack's Colony Capital will add new directors, review strategy in bid to lift shares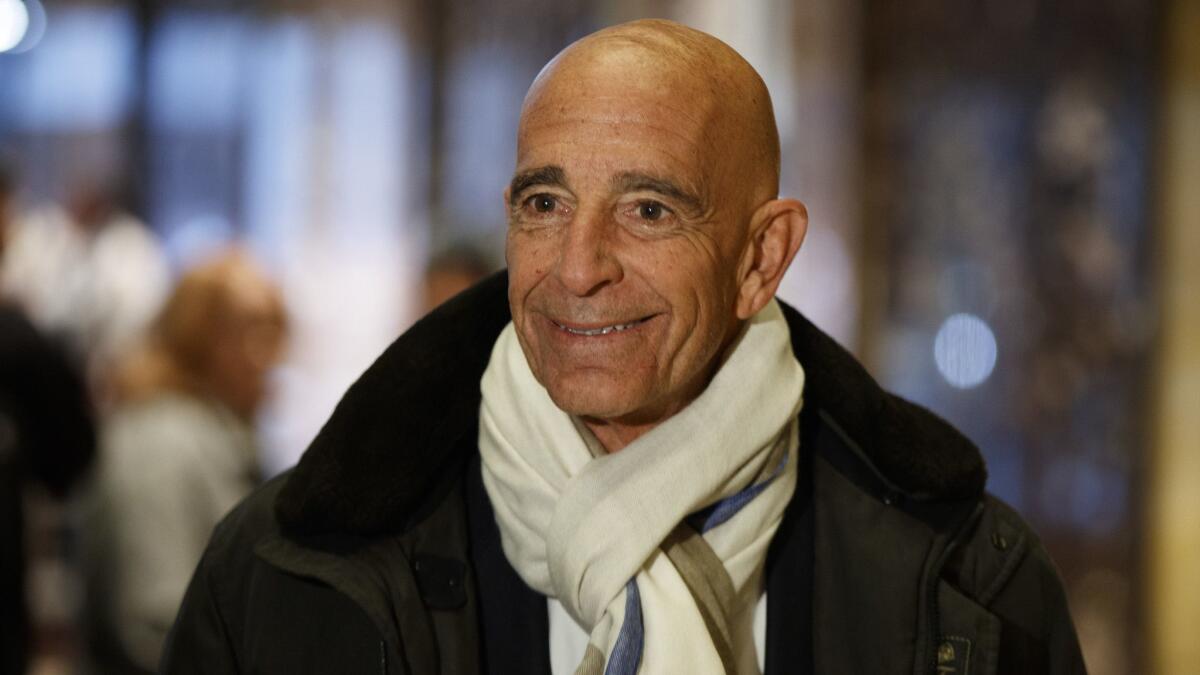 Bloomberg
Colony Capital Inc., the investment firm run by Tom Barrack, reached an agreement with one of its investors that will see it add directors and conduct a strategic review.
The Los Angeles company said in a statement Monday that Raymond Mikulich and Craig Hatkoff will join its board immediately as part of a pact with Blackwells Capital. Colony and Blackwells will jointly agree on a third new director at a later date, according to the statement.
"Both Ray and Craig bring valuable real estate and finance experience as well as new perspectives to our board," said Barrack, chief executive officer of Colony, which has $44 billion in assets under management. "Their skills and experiences complement the diverse skill sets and backgrounds of our current board members."
Colony also said it has formed a strategic asset review committee, which will make recommendations to the board on issues related to the company's assets and business configuration. Mikulich and Hatkoff will sit on the committee.
Blackwells, which owns about 2% of Colony, believes that the company could be worth $11 a share if it were to reconfigure its operations, a person familiar with the matter said. That would be about an 80% increase from where Colony's shares are trading. Colony rose 3.5%, to $6.15, on Monday, giving the company a market value of about $3 billion.
Colony's shares have fallen sharply since combining with NorthStar Realty Finance Corp. and NorthStar Asset Management Group Inc., deals that boosted assets but not profits. Its shares were down about 63% through Friday's close since closing that deal in January 2017.
Barrack, a longtime ally of President Trump, resumed his role as Colony's CEO in November after the board ousted his deputy, Richard Saltzman.