No more cutting into the TSA PreCheck lines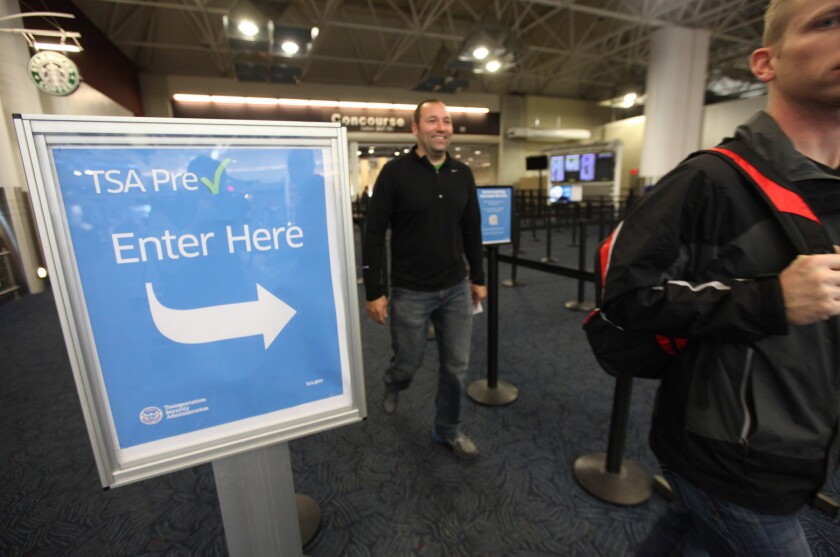 Here's bad news for anyone who has ever used the expedited airport security lines without having applied for the program.
The Transportation Security Administration has been so successful at signing up travelers for the faster security lines, known as TSA PreCheck, that the agency will restrict passengers who sometimes are allowed in when standard screening lines get long.
TSA PreCheck, which accepts travelers who submit background information for pre-clearance, has signed up more than 430,000 fliers since it launched in 2011. People who are approved don't have to remove their shoes, belts, coats or unpack their laptop computers when going through the faster PreCheck lines.
To qualify for the program, travelers can either be invited through an airline loyalty rewards program or can apply directly to TSA and pay an $85 fee.
"As we have had more people signed up for TSA PreCheck, we'll be tapering back on those that we include on a random basis," said TSA Administrator John Pistole.
To read more about travel, tourism and the airline industry, follow me on Twitter at @hugomartin.
---
Be your money's boss! Learn how to make a budget and take control of your finances with this eight-week newsletter course.
You may occasionally receive promotional content from the Los Angeles Times.