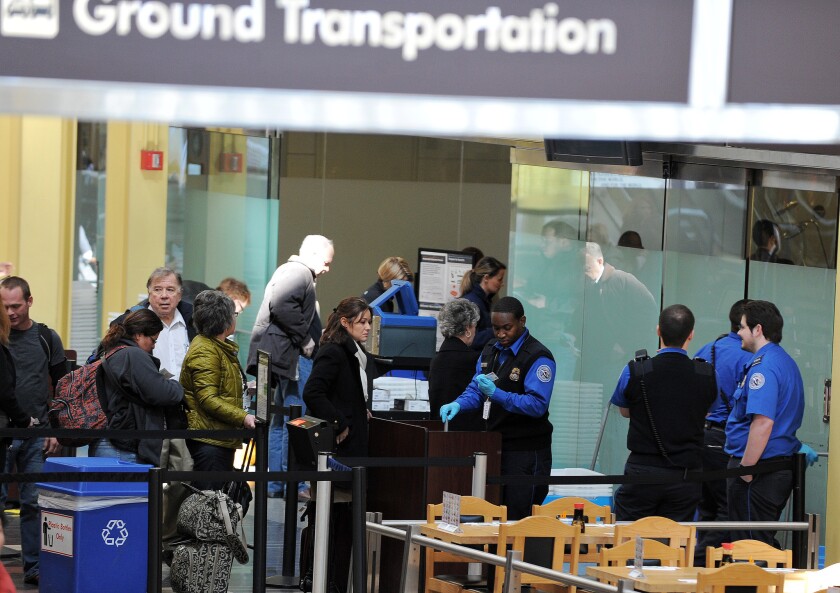 More than a decade after Congress called for tougher standards for state identification cards and driver's licenses, the U.S. Department of Homeland Security announced deadlines for states to comply with the new regulations.
The Real ID act, adopted in 2005, requires tougher standards for proof of legal U.S. residency so that state driver's licenses can be used for federal purposes. The law was passed in response to national security concerns after the Sept. 11, 2001, terrorist attacks.
For now, five states and one territory -- Illinois, Minnesota, Missouri, New Mexico, Washington and the territory of American Samoa -- have failed to comply with the federal standards and have not been given an extension to meet the new requirements, according to Homeland Security officials.
See more of our top stories on Facebook >>
Starting Jan. 22, 2018, travelers with licenses issued by states that have yet to comply with the new standards won't be allowed to board a domestic flight in the U.S. unless they have an alternative form of identification.
By Oct. 1, 2020, every traveler must show a federally compliant identification card or an alternative form of identification to fly; that includes residents from states that have been given an extension to meet the new standards.
The Department of Homeland Security originally gave states until the end of 2009 to comply, but federal authorities have repeatedly delayed implementation to give states more time.
Some state legislatures had passed measures opposing the implementation of the Real ID Act, with lawmakers raising concerns that it amounts to an invasion of privacy and a back-door attempt to create a standardized national ID card.
Under the higher federal standards, the information provided by the resident of the state identification cardholder is confirmed, security features on the card are added to help prevent fraud and the process for issuing the cards is more secure, according to Homeland Security officials.
To read more about travel, tourism and the airline industry, follow Hugo Martin on Twitter at @hugomartin.
ALSO
President Obama vetoes Republican bill to abolish Obamacare
'This is jail, not a resort,' Texas sheriff tells mother of 'affluenza' teen
Is Ted Cruz, born in Canada, eligible for the presidency? Legal experts say yes
---