SoCal Edison to lay off hundreds in effort to streamline management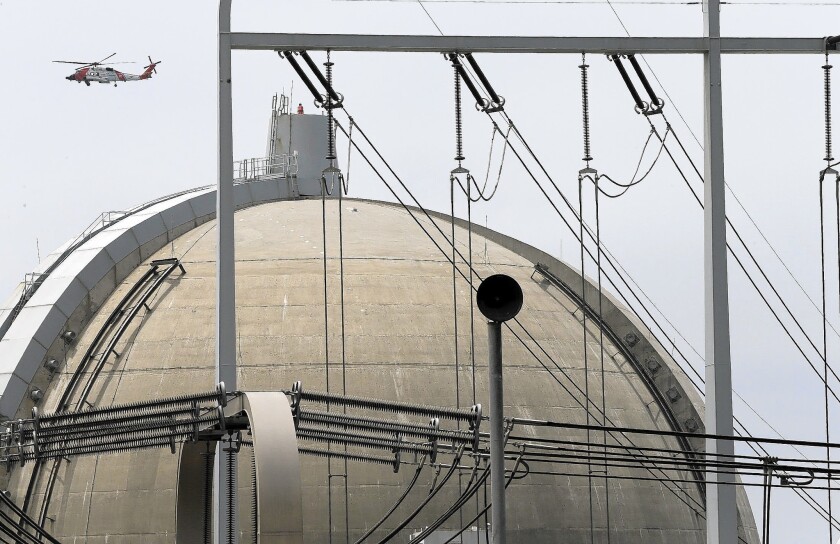 SACRAMENTO —
Southern California Edison Co. plans to lay off hundreds of employees as part of a management streamlining and outsourcing of some functions such as information technology.
The number of workers affected by the cuts will be "in the high hundreds," said Sen. Alex Padilla (D-Pacoima), chairman of the Senate Energy, Utilities and Communications Committee. "It's pretty disappointing.... [The cuts] are not going to help" the California economy.
Padilla was briefed by his committee consultants, who said they were told that the utility expected to cut 500 in-house employees and another 400 to 500 contract workers beginning this summer. Most of the layoffs would be at Edison's sprawling Irwindale office complex.
The utility acknowledged in a statement its plans for cuts this summer — including greater use of outside vendors — but did not offer an estimate of the number of workers affected.
But in an April 1 memo provided to The Times in Sacramento, the Rosemead-based company said it is shrinking staffing and increasing outsourcing because "in recent years, SCE has experienced high growth in its employee base." The company currently has about 14,000 people.
"SCE's employment growth is not sustainable," the company memo said. "To continue to thrive and remain a viable employer, the company has been making difficult business decisions resulting in reductions in force. SCE does not take this action lightly and has put a lot of thought and consideration into ways it can support its employees through this difficult transition."
Consumer advocates say they have nothing against Edison operating more efficiently and economically. But Mark Toney, executive director of the Utility Reform Network, stressed that his experts "are going to take a very close look" at Edison's pending rate case before the state Public Utilities Commission "to make sure that any cost savings from the layoffs are passed along to ratepayers."
The expected layoffs come on top of notices Edison sent to about 600 non-union workers last summer after deciding to permanently close its San Onofre nuclear power plant near San Clemente.
The generating station closed in January 2012 after a small radioactive leak was found in newly installed steam generators. Edison expects staffing at San Onofre to decline to 400 people from a high of 1,500 as the plant begins a lengthy decommissioning process.
None of the projected round of layoffs at Irwindale involve union workers, said Pat Lavin, business agent for Local 47 of the International Brotherhood of Electrical Workers, who said he knew about the upcoming layoffs.
Edison, he said, has been "over-managed" and spent the last 18 months trying to trim its middle-level supervisorial ranks.
"I don't like to see anybody get laid off," Lavin said, "but I don't like to see them waste resources on redundant management."
Indeed, top-heavy management contributed to an "unhealthy" workplace environment at Edison's Irwindale offices, an independent audit concluded after an Irwindale information technology employee, Andre Turner, 48, went on a shooting rampage in December 2011, killing two co-workers and wounding two others before taking his own life with a semiautomatic handgun.
The report identified bloated management, a lack of leadership and poor communication as widespread issues, prompting the company to cut a fifth of the information technology managers.
Twitter: @MarcLifsher
---
Your guide to our clean energy future
Get our Boiling Point newsletter for the latest on the power sector, water wars and more — and what they mean for California.
You may occasionally receive promotional content from the Los Angeles Times.