When it's time to tap emergency savings, 29% of Americans have none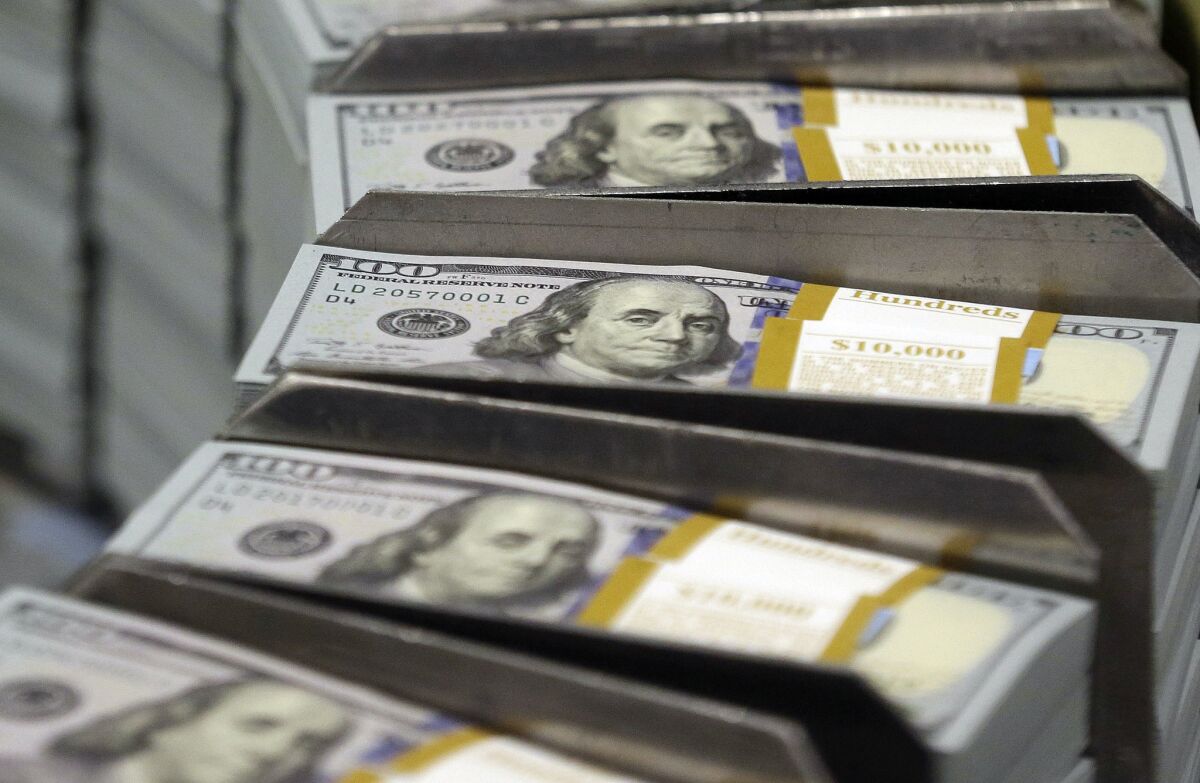 Reporting from Washington —
Nearly 3 in 10 Americans have no emergency savings, the highest level in five years, according to a new survey.
Although wages have been rising, 29% of adults have nothing to tap in the case of a job loss or other financial difficulty, the survey released Tuesday by Bankrate.com found.
The figure, up from 26% last year, is the highest level since the financial information website began asking the question in 2011 in the wake of the Great Recession.
In addition to those with no emergency savings, 65% of respondents don't have a sufficient emergency cushion, defined as enough savings to pay for at least six months of expenses, the survey said.
"These results are further evidence that Americans remain woefully under-saved for unplanned expenses," said Greg McBride, Bankrate's chief financial analyst.
"Nothing helps you sleep better at night than knowing you have money tucked away for a rainy day," he said.
Fewer Americans know that feeling.
Just 22% of the 1,000 respondents said they had enough savings to pay for at least six months of expenses, also the lowest level in five years.
About 15% have enough to cover three to five months, and 21% said they had some savings but not enough for three months of expenses.
The decline in the percentage of Americans with emergency savings came despite larger paychecks.
In the 12 months through May 31, wages grew 2.3%, about a percentage point greater than the pace of core inflation.
Still, Americans overall feel better about their financial situation this year, the survey found.
Bankrate's financial security index, which measures respondents' views on a variety of issues, has improved this year and has been in positive territory for 13 straight months through June.
Follow @JimPuzzanghera on Twitter
---
Sign up for the California Politics newsletter to get exclusive analysis from our reporters.
You may occasionally receive promotional content from the Los Angeles Times.