ConocoPhillips and Phillips 66 to pay $11.5 million in pollution case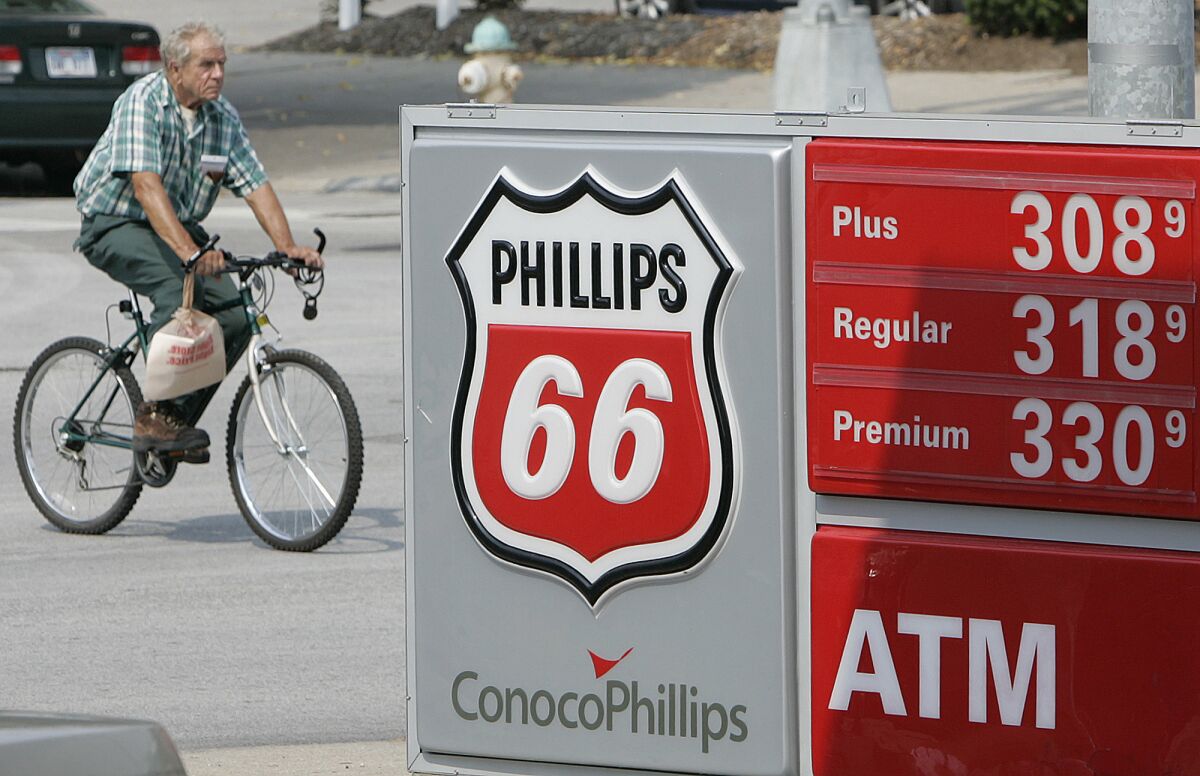 Texas energy companies ConocoPhillips and Phillips 66 will pay a total of $11.5 million to settle a lawsuit alleging that hundreds of their gas stations violated California anti-pollution laws since 2006.
The civil complaint, filed in January 2013, alleged that the Houston-based companies violated state laws on the operation and maintenance of underground gasoline storage tanks at more than 560 gas stations in the state.
These violations included failing to properly maintain leak detection devices, testing secondary containment systems, conducting monthly inspections and training employees in proper protocol, according to a statement from the office of California Atty. Gen. Kamala Harris.
"Phillips 66 and ConocoPhillips failed to adequately monitor hazardous materials in large gasoline holding tanks, which endangered nearby water supplies," Harris said in a statement. "This settlement holds Phillips 66 and ConocoPhillips accountable for this dangerous negligence and will ensure future compliance with environmental laws."
A statewide investigation found hazardous materials and hazardous waste law violations at gas stations in 34 counties. ConocoPhillips and Phillips 66 have sold nearly all of their interests in the underground storage tank sites in the state.
The district attorneys from Alameda County, El Dorado County, Merced County, Nevada County, Placer County, San Bernardino County and Stanislaus County jointly filed the complaint along with Harris' office.
For more business news, follow @smasunaga.