FDA orders recall of 2,800 scope-washing machines, citing infection risk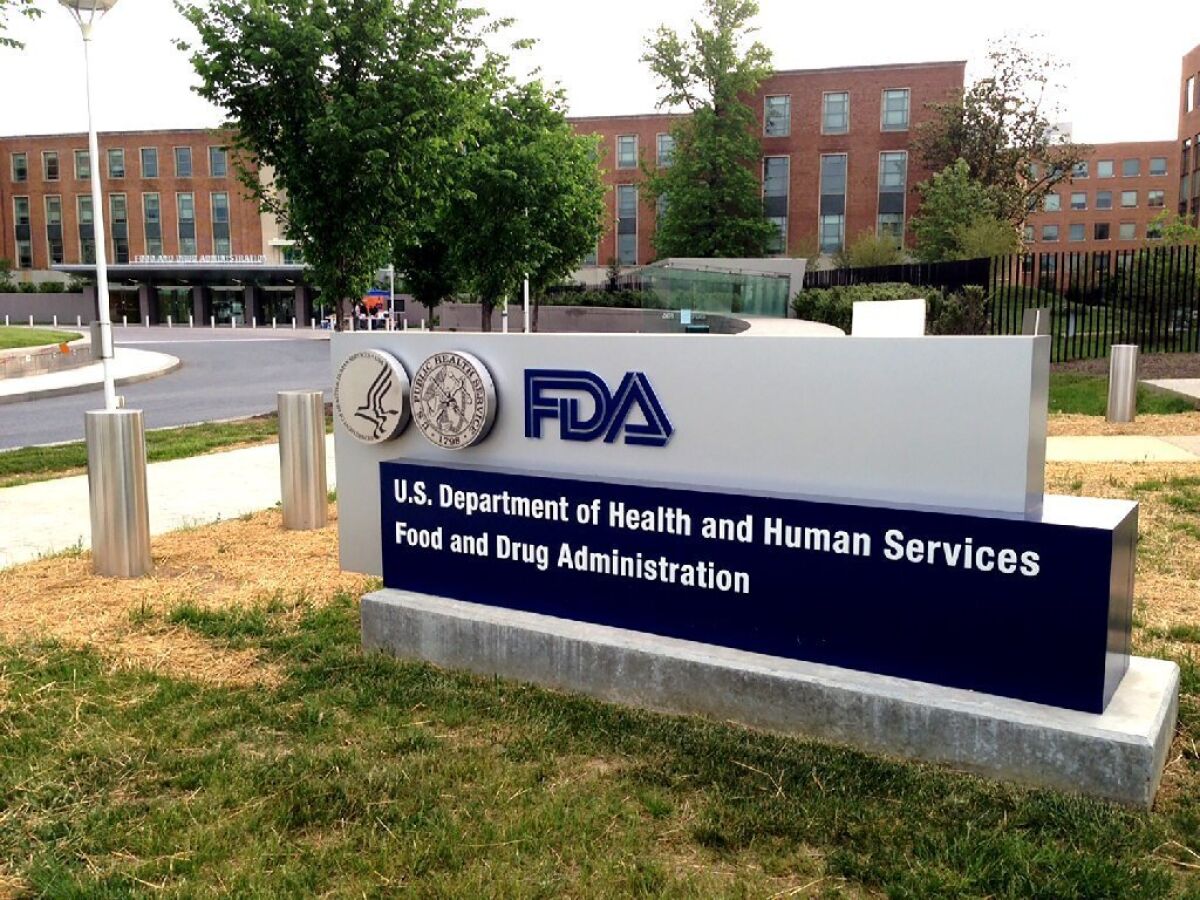 Amid an ongoing investigation into superbug outbreaks nationwide, U.S. regulators have ordered a Pennsylvania company to recall its scope-cleaning machines used at UCLA and more than 1,000 other hospitals and clinics.
The Food and Drug Administration said Friday that it ordered the recall
because Custom Ultrasonics had continued to violate federal law and those lapses could result in an increased risk of infection for patients.
The agency said an estimated 2,800 automated endoscope reprocessors made by Custom Ultrasonics are used by hospitals and outpatient clinics in the U.S.
These sophisticated washing machines play a central role at many hospitals, which rely on them to disinfect endoscopes quickly for the next patient.
Regulators said the company couldn't validate that its equipment can adequately wash and disinfect endoscopes.
The firm also didn't report adverse events tied to its equipment in a timely manner, officials said.
"We are taking action because Custom Ultrasonics failed to meet its legal and regulatory obligations," said Dr. William Maisel, chief scientist in the FDA's Center for Devices and Radiological Health. The FDA's recall order "is necessary to protect the public health."
A representative for Custom Ultrasonics, based in Ivyland, Pa., didn't respond to requests for comment.
Friday's action sparked renewed criticism of the FDA among patient advocates and medical experts who say the agency takes too long to pull unsafe medical devices off the market.
NEWSLETTER: Get the day's top headlines from Times Editor Davan Maharaj >>
In 2012, the FDA told Custom Ultrasonics to cease manufacturing and ordered a recall of devices because of concerns over patient safety. But federal officials said they allowed Custom's equipment to remain on the market after the company made certain changes and obtained government clearance.
Custom Ultrasonics was already operating under a 2007 federal consent decree because its corporate practices "posed a potential public health hazard."
Consumer advocates were alarmed that the details of what happened in 2012 weren't posted publicly on the FDA website or shared with hospitals. The Times reported on those events in May after obtaining documents through a Freedom of Information Act request.
Lawrence Muscarella, a hospital-safety consultant in Montgomeryville, Pa., said he left Custom Ultrasonics in early 2013 because of his own concerns about product safety. He served as manager of infection control and spent 18 years at the company.
Muscarella said the FDA should have enforced its 2012 recall and alerted medical providers right away.
"The failure of the FDA to act more promptly, based on their own words, could have resulted in deaths and injuries," he said. "This is very concerning from a public health standpoint. It has taken three years to recall a product. That's unacceptable."
An FDA spokeswoman rejected those criticisms, saying the recalls in 2012 and now were for different reasons.
Federal regulators and U.S. prosecutors continue to investigate a series of outbreaks at U.S. hospitals where dozens of patients were exposed to antibiotic-resistant superbugs after being treated with a duodenoscope.
See the most-read stories this hour >>
Health officials have focused much of their attention on the design of those gastrointestinal scopes that makes it difficult to remove dangerous bacteria. Deadly germs can become trapped inside the scope and then get passed to the next patient.
A scope-related outbreak of the CRE superbug at UCLA's Ronald Reagan Medical Center sickened eight patients, including three who died.
UCLA has used Custom Ultrasonics washers for its duodenoscopes and called in the company as part of its outbreak investigation earlier this year.
The university found "there was no functional issue with the units."
The FDA said several healthcare facilities with confirmed or possible duodenoscope-associated infections used the System 83 Plus unit made by Custom.
The FDA recommends that healthcare facilities move away from Custom's scope-washing machines "as soon as possible." The company has seven business days to provide the FDA its plan for how to handle the recall.
Custom machines can cost $30,000 to $50,000 and typically take about 30 minutes to wash scopes with disinfectant following some manual cleaning.
Twitter: @chadterhune
ALSO:
Supreme Court agrees to hear biggest abortion case in 2 decades
DNA from Inca boy sacrificed 500 years ago shows how humans spread to South America
1 in 45: New autism statistic suggests children with condition may have been undercounted
---
Sign up for the California Politics newsletter to get exclusive analysis from our reporters.
You may occasionally receive promotional content from the Los Angeles Times.