Federal Reserve sends record $97.7-billion profit to Treasury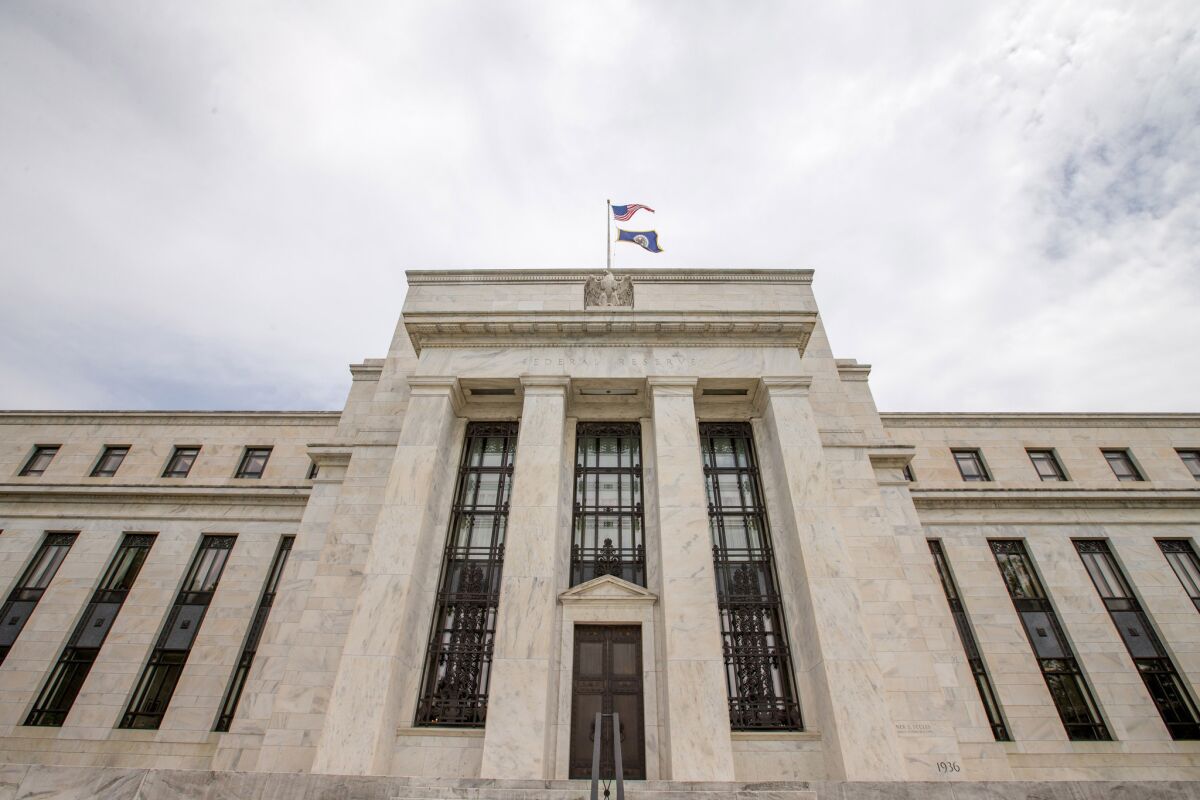 Reporting from Washington —
The Federal Reserve said Monday it sent a record $97.7 billion in profits to the U.S. Treasury as the central bank's vast holdings of mortgage-backed securities and other investments continued to produce a bumper crop of interest income.
On top of that, the Fed said it sent an additional $19.3 billion from a capital surplus account to help fund federal infrastructure projects under a controversial provision Congress included in a five-year highway bill in December.
Fed Chairwoman Janet L. Yellen opposed tapping the surplus funds to pay for roads, bridges and other transportation projects, telling lawmakers that the move "sets a bad precedent and impinges on the independence of the central bank."
See more of our top stories on Facebook >>
But congressional leaders wanted to find ways to pay for the highway bill without increasing the federal gas tax.
The bill reduces the maximum balance in the capital surplus account to $10 billion, which is estimated to result in about $49 billion being funneled to infrastructure spending over 10 years.
The Fed's profits have soared since 2008 as it expanded its holdings of securities on its balance sheet in an attempt to boost the economy during and after the Great Recession.
The 2015 profits sent to the Treasury exceeded the record set the previous year of $96.9 billion. In 2008, the Fed sent $31.7 billion in profits.
Since then, total Fed profits have totaled about $565 billion.
Assets on the Fed's balance sheet started increasing sharply in 2008, rising from about $900 billion before the financial crisis to the current total of about $4.5 trillion as the central bank purchased Treasury bonds and mortgage-backed securities to push down long-term interest rates.
Those securities produced $113.6 billion in interest income last year.
The Fed used some of the money to pay for its operations, including issuing currency.
In 2010, Congress also directed Fed earnings to fund the new Consumer Financial Protection Bureau. The agency received $490 million from the central bank last year, the Fed said.
SIGN UP for the free California Inc. business newsletter >>
Any surplus money left after the Fed pays all its obligations, including those of its 12 regional banks, must be sent to the Treasury. Fed officials said the 2015 figures could change after the results of audits of last year's financial statements are published in March.
The Fed continues to hold the bonds and securities it purchased during its stimulus efforts. But rising interest rates will eat into the value of those investments, and the Fed's profits are expected to decline.
Some critics worry the Fed's annual profits will turn to losses and the central bank could require a taxpayer rescue. But former Fed Chairman Ben C. Bernanke estimated that any annual losses would be more than offset by profits produced in recent years.
Follow @JimPuzzanghera on Twitter
ALSO
Stocks slump as oil sinks to its lowest price since 2003
California regulators are urged to scrutinize health insurance mega-mergers
FTC chairwoman calls for legislation to tackle hidden resort fees