California regulators are urged to scrutinize health insurance mega-mergers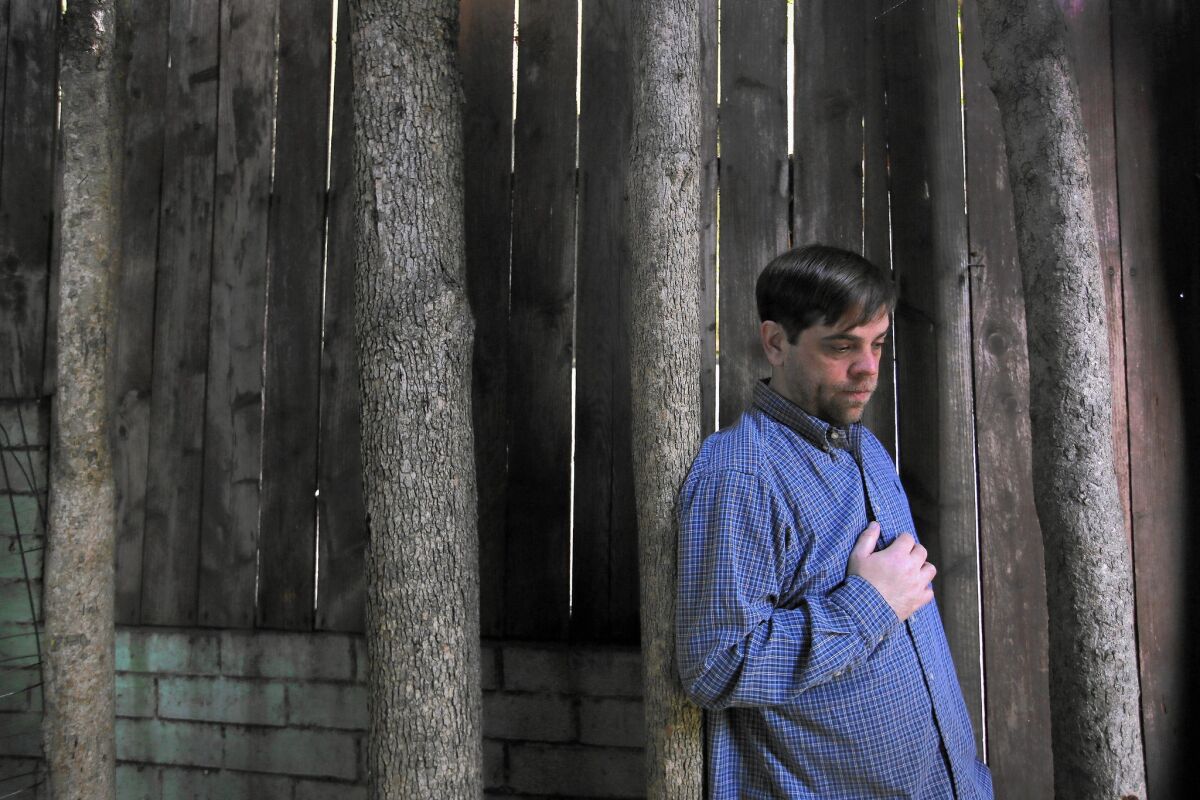 California is becoming a battleground state in the fight over health insurance mega-mergers.
Consumer advocates are putting pressure on regulators in California and a dozen other key states to scrutinize the deals amid concerns that consumers will be left with fewer choices and higher costs.
There's a lot at stake for families and employers if the deals go through and leave three health insurers in control of nearly half of the U.S. commercial insurance market.
Anthem Inc. is trying to buy Cigna Corp. for $54.2 billion, and Aetna Inc. wants to take over rival Humana for $37 billion. Anthem and Aetna would join UnitedHealth Group Inc. atop the industry. Another deal, Centene's $6.8-billion acquisition of Woodland Hills insurer Health Net Inc., will also affect Californians.
California's two insurance regulators have begun holding public hearings to examine these mergers and more hearings are expected in the coming weeks, particularly on Anthem, which sells Blue Cross policies in California and other states. If the Cigna deal goes through, Anthem will become California's largest health insurer, topping HMO giant Kaiser Permanente.
The other acquisitions will enable Aetna and Health Net to become bigger players in the state, behind Kaiser and Blue Shield of California.
Much of the debate centers on whether insurers should be required to limit rate increases for a time, expand their provider networks and make other pledges to improve patient care in order to win regulatory approval at the state level.
Antitrust officials at the U.S. Justice Department are reviewing the deals, but states typically take the lead on regulating health insurers and enforcing consumer protections. Most industry analysts expect these acquisitions to ultimately win approval but not before a fight over what concessions must be made.
Join the conversation on Facebook >>
"States are the most critical regulator of health insurance markets," said David Balto, a former policy director at the Federal Trade Commission and an attorney for the Coalition to Protect Patient Choice, which is lobbying states to fully investigate the mergers and take steps to maintain competition. "They can protect consumers from narrowing networks and premium increases and impose a wide variety of other conditions."
Consumer advocates say they fear that existing problems over affordability and access to care will get worse as insurers consolidate market power.
"As these insurers get bigger, Californians deserve assurances they will get better," said Anthony Wright, executive director of Health Access, a consumer advocacy group. "While these mergers are in the interest of the insurers, there's little evidence that they actually benefit patients or our health system as a whole."
The insurers are taking on their critics in hopes of passing regulatory muster this year. The companies say mergers will enable them to eliminate unnecessary costs and deliver more affordable benefits to consumers.
Anthem Chief Executive Joseph Swedish has said that his company, if combined with Cigna, would be better equipped to fix an inefficient and bloated healthcare system.
He has cited Anthem's work with the California Public Employees' Retirement System at cutting the cost of knee and hip surgeries as one example. Anthem and CalPERS agreed to pay no more than $30,000 for a knee or hip replacement surgery, motivating patients to shop around for a cheaper facility and forcing 20% of hospitals to slash their prices to avoid losing patients.
Swedish also points out that new competitors, such as Oscar Insurance Corp., are challenging the industry giants. Oscar began selling policies in California this year in the state's Obamacare exchange.
At a state hearing last week, an Aetna executive told regulators that the company's combination with Humana should yield $1.25 billion in savings by 2018 and even more in subsequent years.
"We intend to have a significant portion of these savings flow back to consumers through medical and pharmacy coverage that remains affordable, with lower out-of-pocket costs and better health outcomes," said Fran Soistman, Aetna's executive vice president for government services. "Consumers will see lower overall costs and a simpler experience than they would otherwise."
Shelley Rouillard, director of California's Department of Managed Health Care, isn't so sure, particularly in light of Aetna's recent actions in the state. The agency has deemed four rate hikes by Aetna unreasonable since 2013, but the company went ahead with each one anyway. California officials review premiums but have no authority to stop health insurance rate increases.
"Aetna has shown a pattern of moving forward with premium rate increases the DMHC has found to be unreasonable or unjustified," Rouillard said at last week's hearing. "I can assure you rates are something that we will be looking at and considering as part of our review."
Insurance Commissioner Dave Jones has expressed alarm about industry consolidation for years, and he doubts consumers will benefit this time around.
"I do have concerns about the merger activity in the health insurance market," Jones said.
Beyond rates, state officials also want to make sure patients can find a doctor and get timely care. Many consumers have complained about losing access to longtime doctors and hospitals as health plans narrow their provider networks.
Insurers have compounded the problem by erroneously listing doctors who were no longer participating in their networks. That sparked confusion as well as big, unforeseen medical bills for some patients who unwittingly went out of network.
Rouillard fined Anthem $250,000 in November for inaccuracies in its provider directory and said the company must reimburse consumers who were affected by the misleading information.
Austin Nagler, a 35-year-old graphic designer in Highland Park, illustrates the barriers some policyholders face today. The Health Net customer said he suffered permanent damage in his right hand after a skateboarding accident in June because his insurer didn't have a qualified specialist in its network.
He said Health Net wouldn't grant access to the surgeon he needed in time to repair the damage in his hand.
"Now it's too late for surgery, and it's a constant struggle with everything, from putting my shirt on to brushing my teeth," Nagler said. The injury has also hampered his career drawing and working on the computer in graphic design. "I was on the phone with Health Net every day, and I was losing my mind."
Nagler sued Health Net last month for negligence, fraud and breach of contract in L.A. County Superior Court. A spokesman for Health Net said the company won't comment on pending litigation.
Overall, Health Net said its merger with Centene should benefit Californians because it will create a stronger company that can take on the bigger insurers.
"The proposed Health Net-Centene combination provides the benefit of economies of scale and allows the combined entity to be more competitive," Health Net spokesman Brad Kieffer said.
The matter of money might come up as state officials consider concessions that insurers should make. Rouillard, the managed-care agency director, approved a $1.2-billion acquisition by Blue Shield in October on the condition that the San Francisco insurer contribute $50 million toward two new healthcare databases, including the creation of a statewide provider directory open to all health plans.
Whatever remedies are sought, consumer advocates say regulators should act fast before the opportunity passes.
"It's completely reasonable to limit premium hikes, or you could require all of the networks to include more doctors," said Jamie Court, president of Consumer Watchdog, a Santa Monica advocacy group. "The question is whether regulators have the will to do it."
MORE BUSINESS COVERAGE
Why the decade's second half may look much different from the first for investors — and workers
Air travelers can expect more onboard sales pitches, report says