Stocks fall, giving Wall Street its longest losing streak in 36 years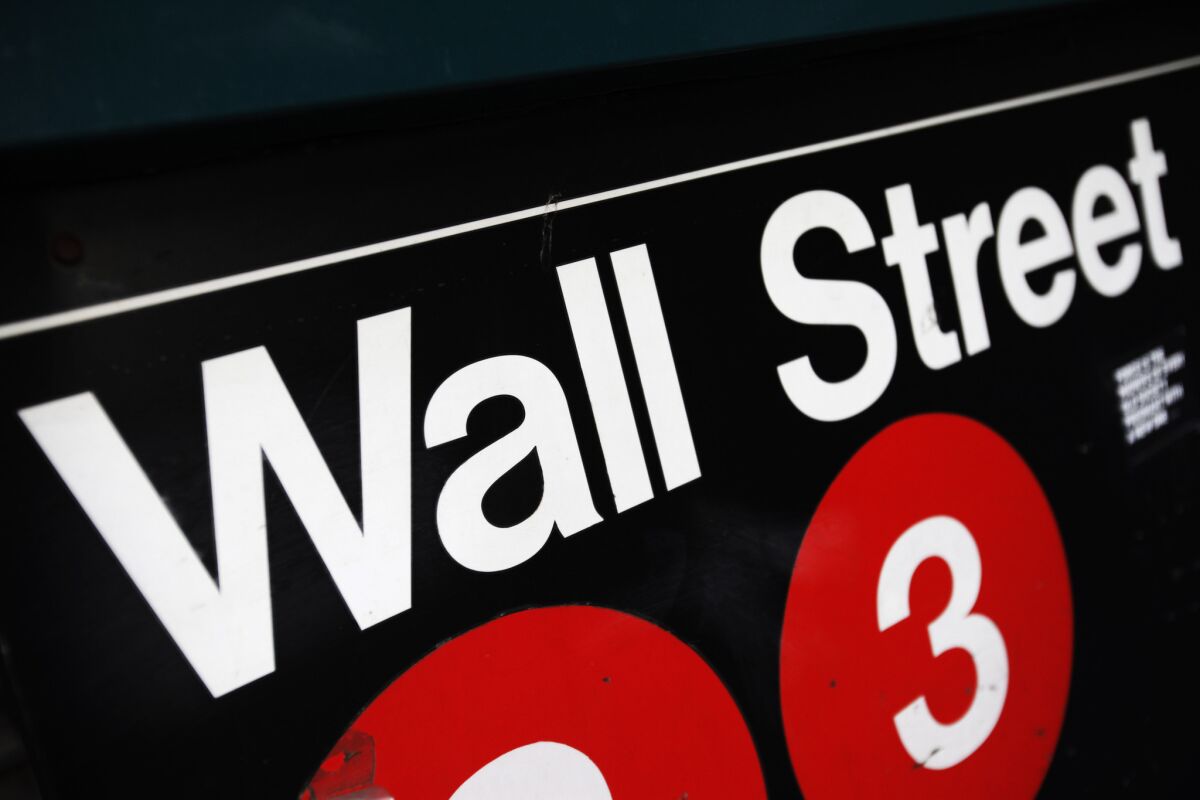 The stock market's slow, steady retreat as the 2016 election approaches continued Friday, with the market falling for a ninth straight day. Wall Street is now in its longest period of decline in more than three decades.
Investors continue to focus on the U.S. presidential election, which has become too close for comfort for some investors and has put the market on the defensive.
The Dow Jones industrial average fell 42.39 points, or 0.2%, to 17,888.28. The Standard & Poor's 500 index fell 3.48 points, or 0.2%, to 2,085.18 and the Nasdaq composite fell 12.04 points, or 0.2%, to 5,046.37.
The last time the S&P 500 fell for nine straight days was in December 1980, nearly 36 years ago. Ronald Reagan wasn't even president yet.
However, the nine days' worth of declines has been relatively minor. The S&P 500 fell 9.4% during the 1980 nine-day losing streak, according to Howard Silverblatt at S&P Global Market Intelligence, compared with the 3.1% decline in this sell-off.
Investors point to one reason for the drop: Donald Trump.
With only a few days left until the election, Hillary Clinton is still leading in national polling but Trump appears to have considerably narrowed the gap, particularly in swing states. Investors prefer certainty, and Clinton is seen as likely to maintain the status quo. Trump's policies are less clear, and the uncertainty and uncomfortable closeness of the polls have caused jitters in financial markets.
"Some investors are afraid of Donald Trump becoming president," said Michael Scanlon, a portfolio manager at Manulife Asset Management.
Other portfolio managers and market strategists have made similar comments, saying that it is likely a drop would continue on Wall Street if Trump were to prevail, at least in the short term. The VIX, a measure of volatility nicknamed Wall Street's "fear gauge" because it allows investors to bet on how much the stock market will swing in the next 30 days, has surged 40% this week. It is at its highest level since June, when Britain voted to leave the European Union.
"No one really knows what Trump would do should he get into power, probably not even himself," said Joshua Mahony, market analyst at IG. "It is that uncertainty that is driving the market negativity that has dominated this week."
Some encouraging news on the U.S. economy did keep the market higher most of the day, but the gains faded in the last hour of trading. Traders did not want to hold positions into the weekend and retreated to their usual hamlets of safety: U.S. government bonds and gold.
U.S. employers added a solid 161,000 jobs in October and raised pay sharply for many workers. The Labor Department's monthly employment report Friday sketched a picture of a resilient job market.
Read more: Final jobs report before election shows promising wage growth »
"This is really good for the U.S. consumer, especially as we head into the critical holiday shopping season," Scanlon said.
With the election coming up Tuesday, the October jobs report is likely to give the Federal Reserve enough ammunition to raise interest rates at its December meeting, economists said. On Wednesday, Fed policymakers ended a two-day meeting where they decided to hold rates steady for now.
"It seems that the only remaining obstacle to the Fed hiking in December would be a significant adverse financial market reaction to the U.S. presidential election," Chris Williamson, chief business economist at IHS Markit, said in an email.
Also on Friday, GoPro, the maker of wearable cameras, fell 6.5%, to $11.16. The company reported a 40% drop in revenue in the quarter and gave a negative outlook for the holiday season. Like Fitbit, GoPro is showing signs of being unable to expand the audience for its product line. The stock did recover part of an earlier loss.
Read more: Production problems with GoPro's Hero5 camera spook investors »
Monster Beverage fell 3.6% to $135.23 after earnings and revenue at the maker of energy drinks, based in Corona, fell well short of what investors expected.
Stamps.com jumped 6.6% to $101.25 after the El Segundo company reported third-quarter earnings that easily surpassed analysts' forecasts.
Symantec fell 7.7% to $23.49 after the Mountain View, Calif., data-security company forecast earnings that were lower than Wall Street analysts expected.
In energy, benchmark U.S. crude oil fell 59 cents to $44.07 a barrel. Brent crude, the international standard, declined 77 cents to $45.58 a barrel.
Heating oil fell 3 cents to $1.43 a gallon, wholesale gasoline fell 4.5 cents to $1.38 a gallon and natural gas futures fell less than 1 cent to $2.767 per 1,000 cubic feet.
U.S. government bond prices rose. The yield on the 10-year Treasury note fell to 1.78% from 1.81% the day before.
The euro rose to $1.1117 from $1.1109 and the dollar rose to 103.13 yen from 102.99 yen.
Gold rose $1.20 to $1,304.50 an ounce, silver fell 5 cents to $18.37 an ounce and copper rose 2 cents to $2.27 a pound.
ALSO
Production problems with GoPro's Hero5 camera spook investors
The financial world is betting on one election outcome. What if it's wrong?
Hiking taxes on the rich really does raise more money and help the economy (but doesn't cut inequality)
---
UPDATES:
2:45 p.m.: This article was updated with closing prices, analysis and other economic and market information.
7:35 a.m.: This article was updated with more recent market information.
This article was originally published at 6:50 a.m.
---
Sign up for the California Politics newsletter to get exclusive analysis from our reporters.
You may occasionally receive promotional content from the Los Angeles Times.