How one Chinese businessman became the largest fireworks supplier in the U.S.
The Washington Post
Roughly 70% of all Chinese fireworks entering the United States come here under the control of a Chinese businessman who has used his influence to raise prices and block competitors, leaving many U.S. executives fearful of losing access to their most important Fourth of July inventories.
Ding Yan Zhong — known to industry insiders as "Mr. Ding" — has managed the flow of fireworks for a decade through the two companies he founded, Shanghai Huayang and Firstrans International.
He has broadened his empire by consolidating power in China, expanding his reach into California and becoming the most important player in fireworks logistics on both sides of the Pacific Ocean.
Now, Ding's control of the fireworks delivery chain is nearly complete, according to two dozen shipping and fireworks executives, more than 40,000 fireworks shipping records, numerous court documents and other sources.
From the southeastern Chinese city of Liuyang, where the majority of U.S.-bound fireworks are made, producers often load their products onto Huayang trucks. After they are stored in a Huayang warehouse, Huayang runs access to the barges they float down on the Yangtze River toward Shanghai. Once there, Huayang arranges for their shipment across the ocean.
In the United States, these containers, often stuffed with 30,000 pounds of pyrotechnics, are frequently received by Firstrans, which was founded by Ding seven years ago, completing an 11,000-mile journey connected to Ding every step of the way.
Ding's volume and fees rose just as the spectacular fireworks he delivers do, and they are passed along to U.S. consumers, paid by everyone from hobbyists buying sparkling comets at roadside stands to municipal governments buying professional-scale shells for their annual Fourth of July celebrations, according to fireworks industry officials in China and the United States.
"Everything going through Shanghai goes through Mr. Ding and Huayang," said Julie Heckman, executive director of the American Pyrotechnics Assn., a U.S. trade group for fireworks companies. "We have no choice. You want to get your products, that's what you do."
But Steve Houser, secretary of another trade group, the National Fireworks Assn., said U.S. companies don't have to rely on Huayang exclusively because several smaller firms also are able to ship fireworks to the United States from China.
Still, he added, Ding "is better to have as a friend than an enemy."
This year, companies founded by Ding have arranged the transportation of 241 million pounds of fireworks, loaded onto 7,400 containers from China to the United States, according to Panjiva Inc., a firm that tracks companies involved in global trade.
Panjiva's records show how most U.S. importers rely on Ding's companies to bring fireworks to the United States.
The dynamic is well-known within the industry, but executives at some U.S. firms supplied by Ding's companies say they are extremely wary of speaking out against Ding. Multiple fireworks executives in the United States and China refer to Ding and Huayang interchangeably, saying their interactions with the company largely revolved around his decision making. A number of executives interviewed for this story refused to speak on the record, worried they would lose access to fireworks.
Panjiva data show Ding's companies have shipped more fireworks this year than any other, despite tensions that are pushing the U.S. and China closer to a full-scale trade war. One area of dispute concerns the rules with which China requires many U.S. companies to comply to access its market.
Ding has used the complexities of that relationship to build powerful businesses in both countries. President Trump wants U.S. firms to be able to compete more freely with Chinese counterparts, but the pipeline Ding's companies have established in both countries demonstrates how difficult this goal is.
Ding, through one of his most senior advisors, Hu Yulu, agreed to meet with Washington Post reporters for an interview in Shanghai. But he never appeared.
Instead, Ding's vice general manager — Danny Zhou — said the interview had been canceled after concerns raised by a "relevant authority" he would not identify. He provided little information besides saying that Ding was from Shanghai and was born in 1969. Little else is known about Ding outside of his role in the fireworks industry, and his business partners declined to provide a photograph of him or point to one.
"We hope that your story will be about Huayang, not Mr. Ding," Zhou said.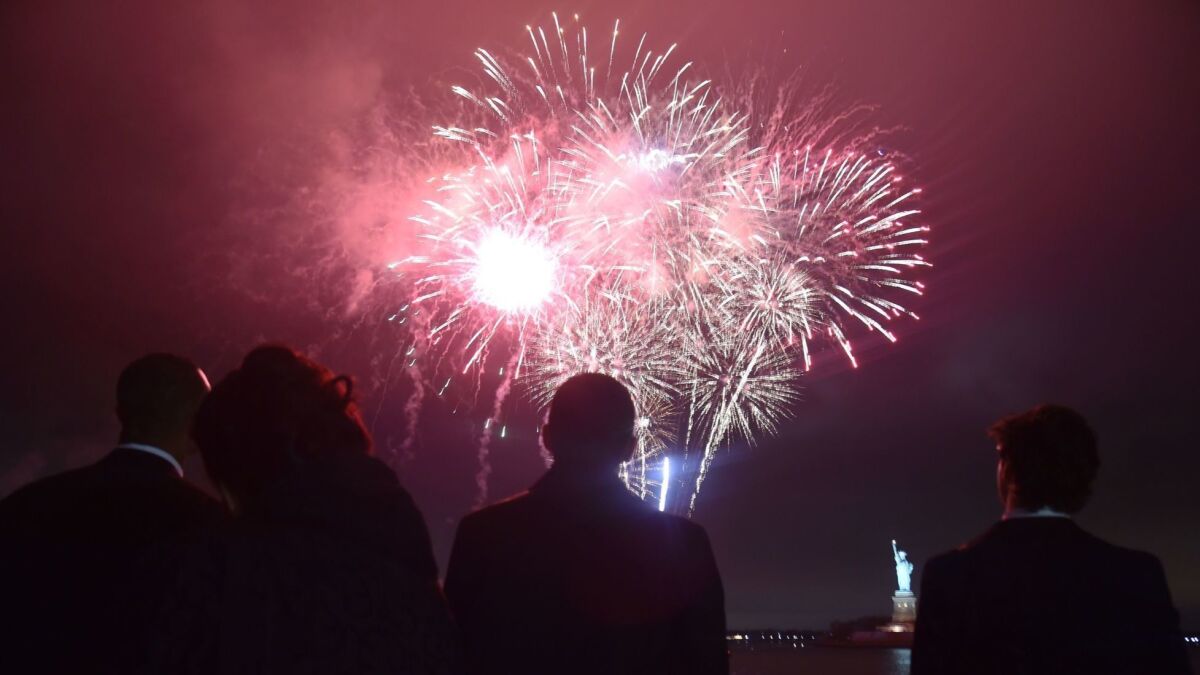 This fireworks story begins with an explosion.
On Feb. 14, 2008, in Foshan, a city in southern China, 15,000 cartons of fireworks spread across 20 warehouses mysteriously exploded in the middle of the night, creating a tremendous blast that damaged windows and doors half a mile away. Surprisingly, no one was seriously hurt.
Before the explosion, companies could ship fireworks out of numerous ports, fireworks industry executives said. But after the explosion, Chinese authorities cracked down, requiring almost all of the pyrotechnics to be moved out of Shanghai. And to ship fireworks, companies now needed to obtain special permits, the executives said.
Only three were initially given out by Shanghai's Maritime Safety Administration to transfer fireworks onto container ships there, several fireworks and shipping executives said. Of those three, Ding was the only recipient who could move his vessels through the Shanghai port for export to the United States, said Liu Jihua, owner of Hunan Hongguang Logistics, a Liuyang company that specializes in shipping to Southeast Asia.
At the time, Ding was a relatively unknown entrepreneur who had mostly specialized in exporting fireworks to Europe. Associates described him as a bespectacled chain smoker, reserved, not a backslapper.
He had a collection of warehouses in Hunan, the southern Chinese province that has made fireworks for more than 1,000 years, according to a person who has visited the facilities. His property was very basic and lacked paved roads, a dangerous omission when transporting explosives, the person said.
But in China, permits are power. As a result, most of the producers in China and the buyers in the United States needed to funnel all their orders through Ding's company. Huayang eventually upgraded its warehouse and bought nine barges to transport containers along the Yangtze River, connecting Hunan to Shanghai, according to a presentation Zhou gave to the American Pyrotechnics Assn. this year.
In 2008, Huayang transported 64 million pounds of fireworks, according to Panjiva. The next year, its volume increased to 80 million pounds. This year, Ding's company has shipped triple that amount in the first five months. The American Pyrotechnics Assn. estimates that Americans spend more than $1 billion on fireworks each year.
Ding's control enabled him to bump up prices sharply. The cost of shipping a container of fireworks before the explosion was about $5,000. But within several years, Ding charged $8,000 to $15,000 to ship a container of the consumer fireworks sold at roadside tents and nearly $20,000 for the larger fireworks used at professional shows in July, according to officials at U.S. and Chinese companies who have relied on him for access.
If U.S. companies wanted fireworks from China, they had to pay Huayang. And they did. But Ding's ambitions stretched across the ocean.
Ding had almost complete control of the containers leaving China. But he still needed someone to collect them in the United States.
Ding already had a U.S. partner in JT Worldwide, a Chicago logistics company run by a Shanghai-born businessman, Junyuan Tsang. Ding had first partnered with Tsang before the explosion, when he was toying with the idea of establishing a U.S. operation, Tsang said. So when Ding wanted to expand his U.S. operations, he reached out to Tsang, Tsang said.
For Tsang, at first, life was good. Huayang put the containers onto vessels in Shanghai, and Tsang would arrange for their collection at U.S. ports. Just as they do now, Tsang said, the fireworks often went through major West Coast ports, such as the ones in Los Angeles and Long Beach, but some would pass through the Panama Canal, after which Tsang's firm would have them picked up in places such as Charleston, S.C., and Newark, N.J.
The fireworks were then loaded onto trains and moved through the United States. It would take 30 to 45 days to move a container of fireworks from Liuyang in China to Kansas City, Kan., and there was always a crush of containers arriving in April, May and June as everyone prepared for the Fourth of July, Tsang and other industry officials said.
"It became a big part of our operation," Tsang said in an interview. "They grew so fast.... So fast we cannot catch up with the pace."
By 2010, more than half of Tsang's business was arranging pickup for Huayang's containers. But Ding wanted a bigger presence, Tsang said, and he wasn't satisfied with sharing. Ding wanted to buy Tsang out, he said.
Tsang declined to say how much Ding offered, but he said it was embarrassingly low, and he turned it down.
Ding had a Plan B. He would start his own logistics company, call it Firstrans International and base it between the Los Angeles and Long Beach ports, according to Tsang and California state records.
Tsang said he felt morally compelled to help Ding with the endeavor. He agreed to train Firstrans' manager, at no charge. Documents filed with the California secretary of state in 2011 show Firstrans was created by a man named Yan Zhong Ding, who is listed as president of Hua Yang Transportation Co.
Soon after that, Ding sent most of the containers he shipped to the United States through Firstrans, largely cutting out companies such as Tsang's JT Worldwide, according to Panjiva data and Tsang. Ding was starting to control the entire process on both continents.
Tsang said the change has hurt his business, but he would not say by how much. In 2008, Tsang received roughly 100% of Ding's U.S. imports. By 2017, his share had sunk to 12%, according to Panjiva.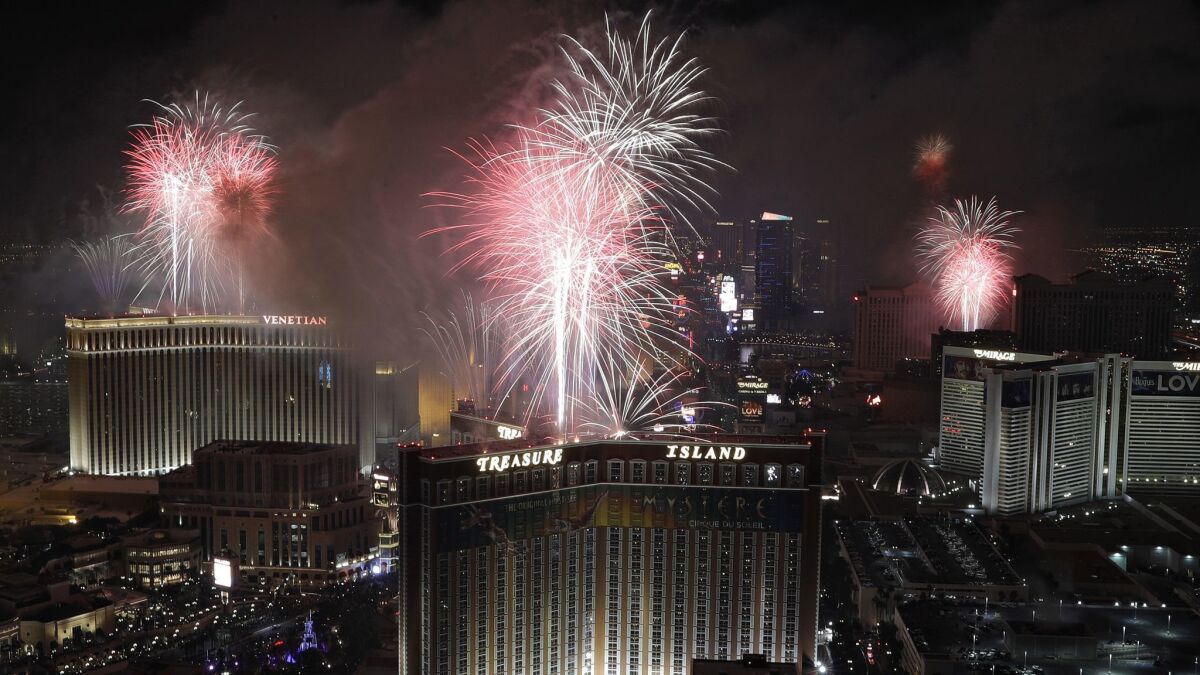 Around the time Ding was creating Firstrans, an upstart shipping company run by Danish executives tried to enter the global fireworks business.
They launched Containership Co. and planned to use a single vessel, the Taicang Dragon, to run between Taicang, another Chinese port that was going to allow fireworks shipments, and California, according to court documents from Containership's later bankruptcy. Some U.S. fireworks companies and Chinese manufacturers thought this would give them a way to work around Ding, as they wouldn't be stuck going through Shanghai, several fireworks executives said. And at first, they appeared set for success; a number of logistics firms, responsible for arranging exports on behalf of U.S. buyers, had agreed to use Containership for transport.
But these companies rapidly backed out, and one said it received threats from officials at the Shanghai port.
In a federal bankruptcy filing, U.S.-based Globe Express said it was told by Shanghai officials that if it shipped through Taicang, it could forget about ever shipping through Shanghai again.
"This disruption included threats against Globe Express's staff, the active blocking of transport and unloading of Globe Express's cargo on other carriers' container ships at Shanghai and other actions that made it impossible for Globe Express to conduct the majority of its business in China," the company said in a court filing.
Officials at the Shanghai port, which has been the largest in the world since 2010, declined to comment for this article.
John Brooke, an Indiana lawyer who helped Ding set up Firstrans in 2011, said he met with Ding a year or so earlier at the Shanghai port and was struck by how the officials there deferred to Ding on a variety of issues, frequently asking him questions and for his expertise.
"He works very hard," Brooke said in an interview. "He's very thorough at what he does. Very professional and particular about what he does, what he hauls."
Brooke, Heckman and fireworks executives all said Ding had personally intervened on several occasions and persuaded officials at the Shanghai port or at shipping companies to move containers of fireworks, speak with Chinese officials and ensure that fireworks were moved through the Shanghai port after delays.
Zhang Lei, an official with the Liuyang Fireworks Bureau in Hunan who spends his days inspecting Huayang cargo from an office in a Huayang warehouse, described Ding as the shipping and logistics "boss."
"For this industry, you have to have solid power," Zhang said. "Huayang is from Shanghai. It has connections."
Companies without those connections have had little success doing business in Shanghai.
B.J. Alan, an Ohio company, struck a deal with APL, a major shipping liner, to transport fireworks out of Shanghai, according to two people briefed on the episode who spoke on the condition of anonymity for fear of crossing Huayang. B.J. Alan officials declined to comment.
B.J. Alan officials were surprised, though, when APL quickly canceled the contract with little explanation, the two people briefed on the event said. That meant B.J. Alan would still have to rely on Huayang to move hundreds of containers of fireworks each year to the United States.
Ding's admirers say he's a shrewd entrepreneur who navigates complicated markets and regulations on both sides of the Pacific, making the industry better in the process.
Michael Huang, general secretary of the local trade group in Liuyang, the International Fireworks Assn., acknowledged during an interview that more shipping and logistics competition in Shanghai could reduce costs but said he worried that competition could also lead to corner-cutting and accidents.
Pressed for details on Huayang's business, Huang picked up the phone and said he was calling Ding as the reporters were present. Huang said he asked Ding if he would like to speak to the reporters, and that Ding declined. After the call, Huang emphasized that Huayang had a stellar safety record and that Ding was doing great things for the industry.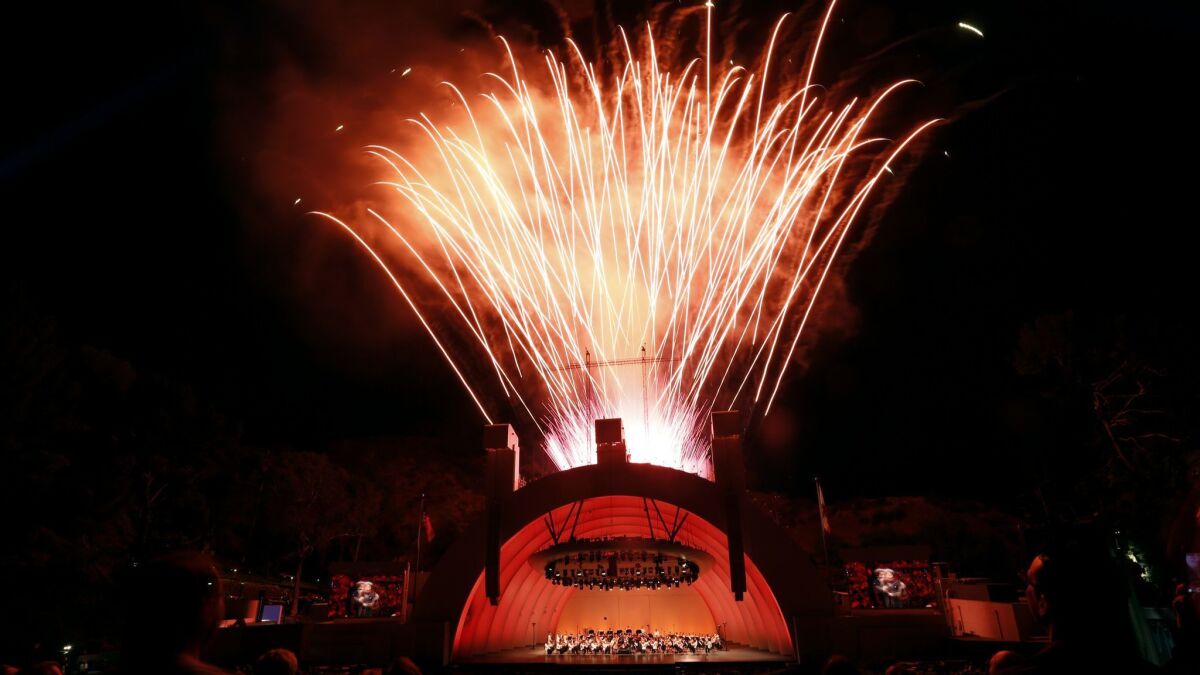 Ding's rise to power was extraordinary — and someone, somewhere, thought it seemed too extraordinary.
In early 2010, Michael Moneck, an investigator with the U.S. Federal Maritime Commission, received a peculiar complaint.
In a two-page letter, written in broken English that appeared almost translated literally from Chinese, an anonymous writer alleged that Huayang and JT Worldwide had improper control over the fireworks shipment business, violating shipping rules.
Moneck was one of two Pacific Coast investigators for the maritime commission, which is tasked with enforcing shipping laws. The letter matched previous complaints he'd heard about Huayang's practices, and he was ready to investigate.
Moneck found it to be very unusual that a single Chinese company could amass such influence without attracting more attention.
But Moneck quickly ran into problems. He couldn't track down the person who sent the complaint. And he found that U.S. fireworks companies, the ones paying Huayang the higher costs, didn't want to cooperate with any investigation for fear of being cut off by Huayang.
Heckman, the American Pyrotechnics Assn. executive director, said executives did not take a formal vote on the matter because there was no interest in potentially losing access to shipments. She said Ding's company had become a major source of tension within her trade group, with executives split over whether they should try to battle him or leave him alone and tolerate the status quo.
Moneck said his superiors at the maritime commission wanted him to proceed, but only cautiously because some of the complaints he had heard warned that the Chinese government might be involved.
"Because the allegations involved a foreign government it was even more important to have a factual foundation to launch such an investigation," Moneck wrote in a two-page statement to the Post. "I was never able to establish the necessary evidence to proceed."
In 2016, after 27 years at the agency, Moneck retired.
"The Commission carefully examined these allegations, as it does all matters that are brought to its attention," said John DeCrosta, a maritime commission spokesman. "If additional information comes to light, the Commission will thoroughly examine it in conjunction with the materials that it has already obtained."
On May 3, three giant shipping vessels carrying 3 million pounds of fireworks arrived in Long Beach after a two-week trip from Shanghai. Of the 99 fireworks containers on those ships, 98 were arranged by companies founded by Ding, according to Panjiva data.
On May 23, three more vessels docked in Long Beach and Los Angeles carrying 10 million pounds of fireworks spread throughout 309 containers. Ding's companies controlled every one.
Firstrans is the primary receiver of fireworks entering the United States. B.J. Alan and dozens of other firms use Ding's companies to import fireworks, and these pyrotechnics will be used at many of the 16,000 local Fourth of July celebrations nationwide.
Fireworks transported by Ding's companies will also sparkle and sizzle on driveways and in backyards throughout the United States, as the majority of fireworks imports are bought by individuals and families.
Among those planning to shoot off these fireworks was Tim Jameson, a Maryland pyrotechnician who didn't realize Ding played a role in shipping all the fireworks he used to light up the sky.
Jameson's company is conducting large-scale Fourth of July shows this week, and he prides himself on the rush of color and sound and adrenaline that comes with each performance. But the cost is never lost on him. He can pay more than $100,000 for a container of fireworks and then $18,000 for shipping, depending on the fees set thousands of miles away by Ding's company.
"I knew that part was costing a lot," he said. "But I didn't know one guy was controlling everything."
Paletta and Rauhala write for the Washington Post.
Sign up for the California Politics newsletter to get exclusive analysis from our reporters.
You may occasionally receive promotional content from the Los Angeles Times.