Google expands test of its same-day delivery service to Southland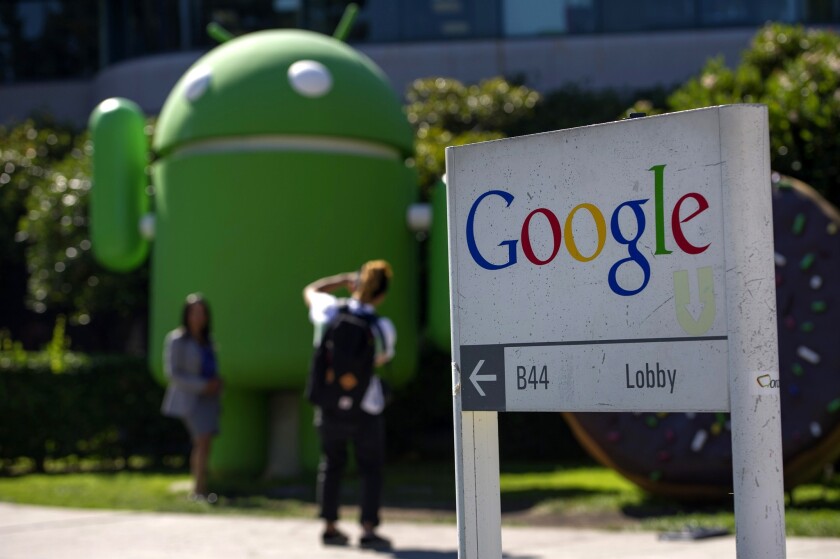 Google Inc. is wading into the morass of same-day delivery pilots and programs rapidly collecting in the Southland, competing with e-commerce giants such as Amazon.com Inc.
In the first expansion of a test it launched in the Bay Area in the spring, Google is inviting its employees in the Santa Monica area to try out its Google Shopping Express service.
Several hundred people work for the company in the Los Angeles area. Google hopes to eventually extend the service to the general public.
The rollout may follow the pattern Google used with its Northern California launch. When the program began in March, only Google workers and a select group of applicants were allowed to participate. But since September, customers from San Francisco to San Jose have been able to use Google Shopping Express.
More than 15 retailers are involved in the Bay Area test, including Office Depot, Target, Toys R Us, Walgreens, L'Occitane and Whole Foods Market. Google did not disclose which merchants are on board for the Southern California test.
On the Google Shopping Express website, shoppers can compare products from participating brands before placing items into a single online "basket." Users can pay shipping costs of $4.95 for each retailer from which they make a purchase. Or they can sign up for a membership that offers unlimited same-day deliveries.
For now, Google is offering six months of free membership. The company has yet to determine how to price the membership once the trial run concludes.
The next step in the purchase process: Customers choose a window of time for delivery. Goods are sent to customers in Google-branded Priuses or trucks driven either by Google employees or third-party couriers trained by the company.
So far, Google says it has received "great feedback" about the Bay Area service from shoppers and retailers. But up in tech central, the Internet behemoth has been vying with several other same-day delivery options.
In the summer of 2012, EBay Inc. launched a beta program called eBay Now in San Francisco that enabled shoppers using the program who spent more than $25 at local stores to pay $5 to have the items sent the same day. Retailers such as Macy's, Target and Best Buy signed on.
Later that year, Wal-Mart Stores Inc. rolled out its own version, called Walmart to Go, aimed at holiday shoppers in San Francisco and San Jose. Each delivery, which could include an unlimited number of items, cost $10.
In Los Angeles, competition will be fierce as well.
Amazon.com has chosen the area as the proving ground for many delivery initiatives.
In June, the company brought its AmazonFresh same-day and early-morning delivery service to Los Angeles after running the service in its Seattle hometown since 2007. In November, Amazon began partnering with the U.S. Postal Service to make Sunday deliveries to customers in Los Angeles and New York.
Many companies are watching their customers drift increasingly online to shop and are investing heavily in fulfillment centers and distribution networks. Overall retail sales growth has been lackluster for the better part of a year, and the industry is hoping that Americans will spend more if shopping is made more convenient.
But the rush to one-up rivals with promises of ever-faster delivery worries some analysts, such as Al Sambar, a partner at consulting firm Kurt Salmon.
In a report this month, the firm found that of more than 175 orders placed on the last day for guaranteed delivery by Christmas, 15% didn't arrive in time. And of those, retailers were responsible for more than half of the delays.
Stormy weather, high volumes and internal processing errors all played a part, according to Sambar. But retailers and service providers should improve their forecasting measures to better gauge demand and ensure that they can handle surges in orders before offering promotions, he said.
"Some brands were stunned by last-minute demand and they simply didn't have the systems in place to respond in time," he said.
Twitter: @tiffhsulatimes
---
Your guide to our new economic reality.
Get our free business newsletter for insights and tips for getting by.
You may occasionally receive promotional content from the Los Angeles Times.