How I Made It: Jaclyn Johnson of Create & Cultivate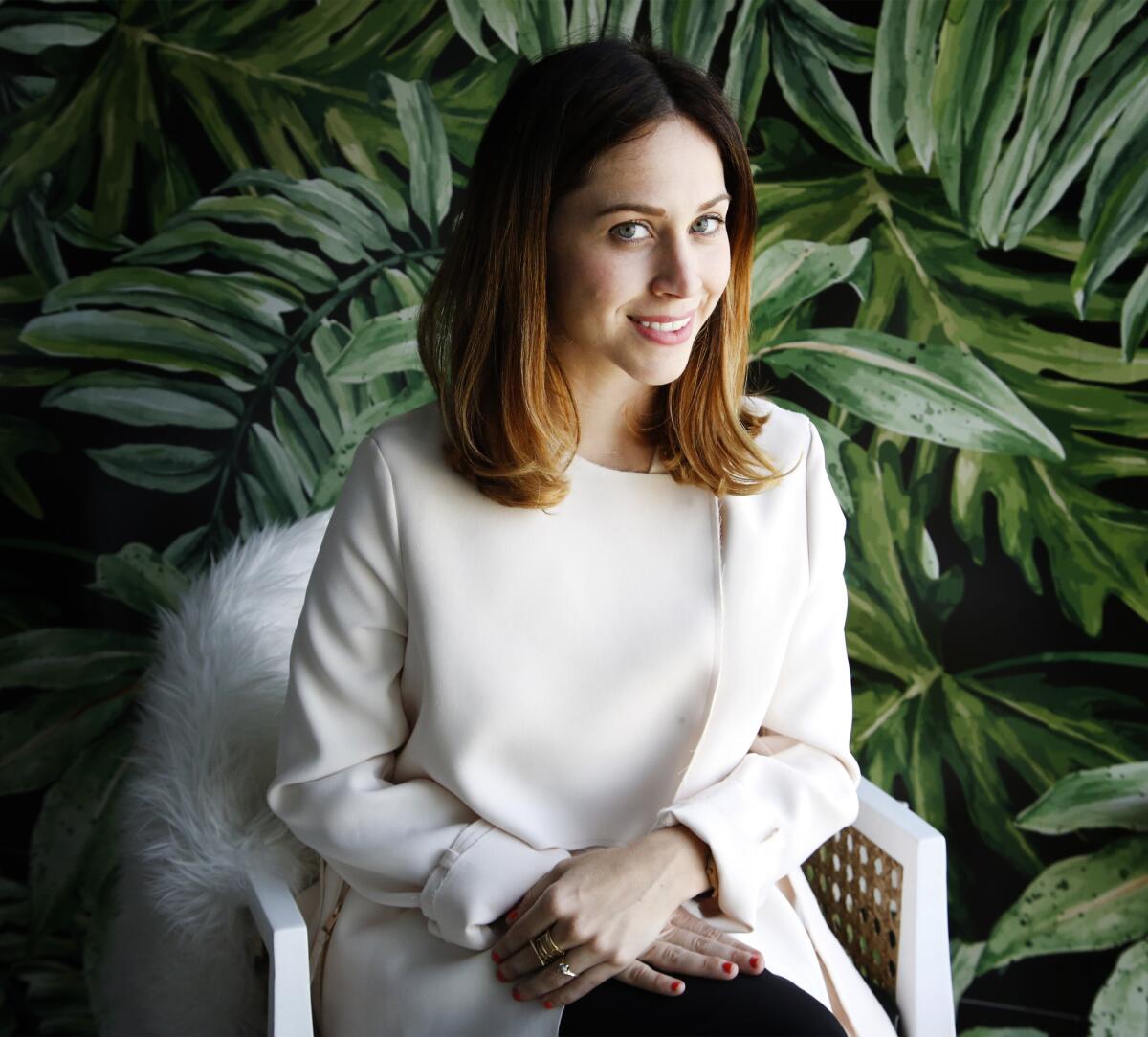 The gig: Jaclyn Johnson, 31, is founder and chief executive of Create & Cultivate, an online platform and conference series geared toward women entrepreneurs in the digital world. She is also the founder and CEO of No Subject, a digital marketing and events agency. Both companies are based in Los Angeles. In 2015, she was on Forbes magazine's list of 30 under 30 in marketing and advertising.
Magazine dreams: Johnson once dreamed of becoming a magazine editor and has a bachelor's degree in journalism from New York University. But after several internships, including at Conde Nast, she found herself more interested in the advertising side. "What I really liked was working on the brand side, getting into the strategy side of things," Johnson said.
Finding a niche: Johnson parlayed the experience she gained while writing her own fashion and lifestyle blog into her first job at New York social media marketing agency Attention. While working on campaigns such as makeup company Origins' Organics line and the MAC Cosmetics Fafi collection, she started reaching out to beauty bloggers in what was then called "word of mouth marketing" — sending products directly to writers — rather than just communicating with editors at traditional publications. Today, that kind of outreach is called social media marketing. "I think for any larger brand ... there's a lot of fear that went into social media," she said. "We're putting our product in the hands of consumers, and they get to talk about it. I think it was just a cultural shift in the way people were viewing PR and marketing."
A turning point: In 2009, Johnson moved to L.A. to work as a social media and marketing consultant for Citysearch, an online guide to local businesses. But three months later, she was let go. Johnson was devastated — her entire network was back in New York, and she wasn't sure what she would do next. After speaking with colleagues, she realized that all the advertising, marketing and social media agencies in L.A. were focused on entertainment, leaving a space for her to capture the fashion and lifestyle markets. "Luckily, people were very receptive to it," she said.
Starting her business: That idea grew into No Subject, a digital marketing and events agency that has worked with clients such as Microsoft Corp., Westfield Corp. and L'Oreal. It got its start in a downtown L.A. shared office space that Johnson dubbed "No Subject." The name of the space, which was also used to host events and art installations, was soon associated with her agency. "No Subject was supposed to mean, 'Anything could happen, anything goes,'" she said. "And I think it translated very well into the agency."
Drawing from life: The idea for Create & Cultivate was born out of Johnson's experience starting No Subject. With just a few years under her belt in a corporate business environment and few online resources she could relate to, she said she often felt isolated. In 2010, Levi Strauss & Co. approached her about setting up an event to bring creative freelancers together in Palm Springs to talk about business strategies and to network. The 50-person event was basically a mini-version of today's Create & Cultivate conference. "People literally were like, 'When's the next one? When's the next one?'" Johnson said. "You're so busy building something else that when something is literally hitting you in the face, you can't see it."
L.A. event: On May 7, Create & Cultivate hosted its fourth large-scale conference, this time in L.A. The event was attended by 600 people, with a waiting list of more than 3,000. Keynote speakers included Chelsea Handler, Jessica Alba and Rachel Zoe. In addition to workshops and panels such as Start-Up 101, which gave women advice on how to build their businesses, the event also featured mixers and mentoring sessions. The company hosts these events three times a year. "It's all about that new wave, coming up with those ideas on our own terms," Johnson said.
The future: Johnson said she hopes Create & Cultivate will become the go-to destination for female entrepreneurs, like TED is for those interested in technology, entertainment and design. She said the company's evolution will be loyal to the brand's tagline — entertain, enlighten and inform. "We're talking about product lines, collaborations," Johnson said. "We have a lot of exciting stuff in the pipeline."
Beyond work: Johnson lives in Silver Lake with her fiancé and her dog. In her spare time, she likes to travel, hike, hit up the reservoir and have a glass of wine with friends. "I'm an Eastside Angeleno for sure," she said.
For more business news, follow me @smasunaga