How I Made It: This reluctant librarian has a taste for disruption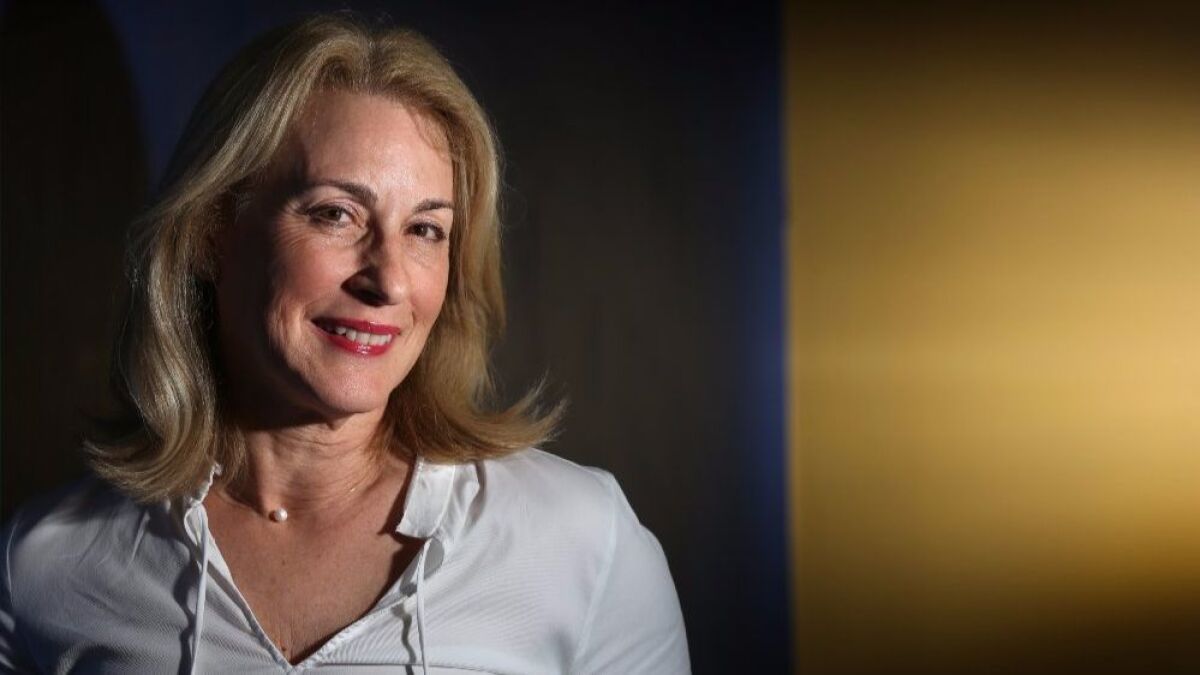 In an age of instant information gratification, when almost anyone can feel like an online sleuth, it might be easy to think that training in library sciences is pretty useless. Deborah Schwarz, 62, knows otherwise. Schwarz is the chief executive of Los Angeles-based LAC Group, which helps keep businesses and government agencies from drowning in data. LAC Group researches, analyzes, stores and preserves for a wide array of industries. LAC Group has some real gems to protect, including the film "Gone With the Wind" and Bob Hope's complete portfolio of jokes. In 2013, Inc. magazine recognized the LAC Group for its 43% revenue growth since 2009. In 2016, revenue had reached more than $50 million.
---
Finding the niche
In 1986, Schwarz was a divorced mom with degrees in library science from the University of Toronto and journalism and history from the University of Michigan, when she decided to try her hand in running a business that would morph into the LAC Group through growth and acquisitions.
"We started as your run-of-the-mill library services company, the same you see in a public library. We were small. No capital investment, just sweat equity. I didn't take out loans. I didn't pay myself for quite awhile. I worked part-time jobs to bring in extra money."
The big break
In 1999, management at the San Franciso law firm Pillsbury Winthrop Shaw Pittman got fed up with trying to keep their law library organized. That led to 10 years of work.
Even bigger, in 2000, came a contract to do the same for law firm Manatt, Phelps and Phillips that continues to this day. Other clients include the Foreign Service Institute, NOAA and USAID.
"Law firms are still our biggest clients," Schwarz said. "The federal government became a big part of our business. Then came media companies because we branched into working with videotape and film archiving, preservation as well."
The path not chosen
Successful businesses sometimes aren't planned out in advance, Schwarz said, which is why she adds that you need to see the opportunities as they come and grab hold fiercely.
"Let's be plain. I didn't even want to be a librarian, but other doors were closed to me at the time," she said. "But I found I could turn this into a business because no one else was doing it. Up until 2005 our growth was purely organic, but then I was able to make a series of acquisitions which allowed us to diversify and grow."
Acquisitions included Pro-Tek Vaults purchased from Kodak in 2013 (that's where "Gone With the Wind" and Bob Hope's jokes are preserved). LAC Group is now a 400-employee firm with offices in Los Angeles, New York, Washington, D.C., and elsewhere in the United States and Britain.
In 2015, Schwarz's LAC Group was acquired by New York private equity firm TZP Group, which insisted that Schwarz stay on and continue to run the company she founded.
More success stories from How I Made It »
I'm always trying to lead by example. I'm out there rowing the boat with the rest of the team.

— Deborah Schwarz
Changing leadership styles
Schwarz said that leadership should change as companies grow and take on new and different responsibilities.
"I'm always trying to lead by example. I'm out there rowing the boat with the rest of the team," Schwarz said, but she adds, "you have to let others have the limelight when it's deserved and appropriate. You can't have a stake in always being the one leading the charge."
'Make it happen'
Remembering a time when someone's advice to her was to marry a rich husband, Schwarz has better words for the next generation of female entrepreneurs. "Start small and dream big and never let anyone scare you away from your dream," she said. "Someone is going to make it happen. Why shouldn't it be you?"
Becoming the boss
It's important to learn whether you work best and are happiest when you have a great boss leading the way, or whether you are better suited in the leadership position. It was clearly the latter for Schwarz.
"I've always liked the work, but I didn't want to do it in the context of being an employee," she said. "I wanted to take this business and turn it on its head and make money out of it doing it my way. I don't know where that came from, but it really seized me and it never let me go."
No limits to growth
"Libraries as we've known them with someone sitting there behind a desk have become more of a digital or virtual presence, more distributed," Schwarz said. "That's opening the door to do more than regular research. It's now research with analysis. And so there are more opportunities for us to move into projects that probably didn't exist five years ago."
Personal
Schwarz has been married to Chris Thomas for 14 years. She has two grown children, Molly, 29, and Daniel, 31, from a previous marriage. She considers herself "an exercise fanatic" who has recently added boxing and yoga. She and her husband also love to travel. "We have a U.K. office and we recently added on five days in Paris. We try to make the most of all of my business travels."
Sign up for the California Politics newsletter to get exclusive analysis from our reporters.
You may occasionally receive promotional content from the Los Angeles Times.