L.A. Auto Show 2018: Porsche lifts veil on the 8th generation of its 911 sports car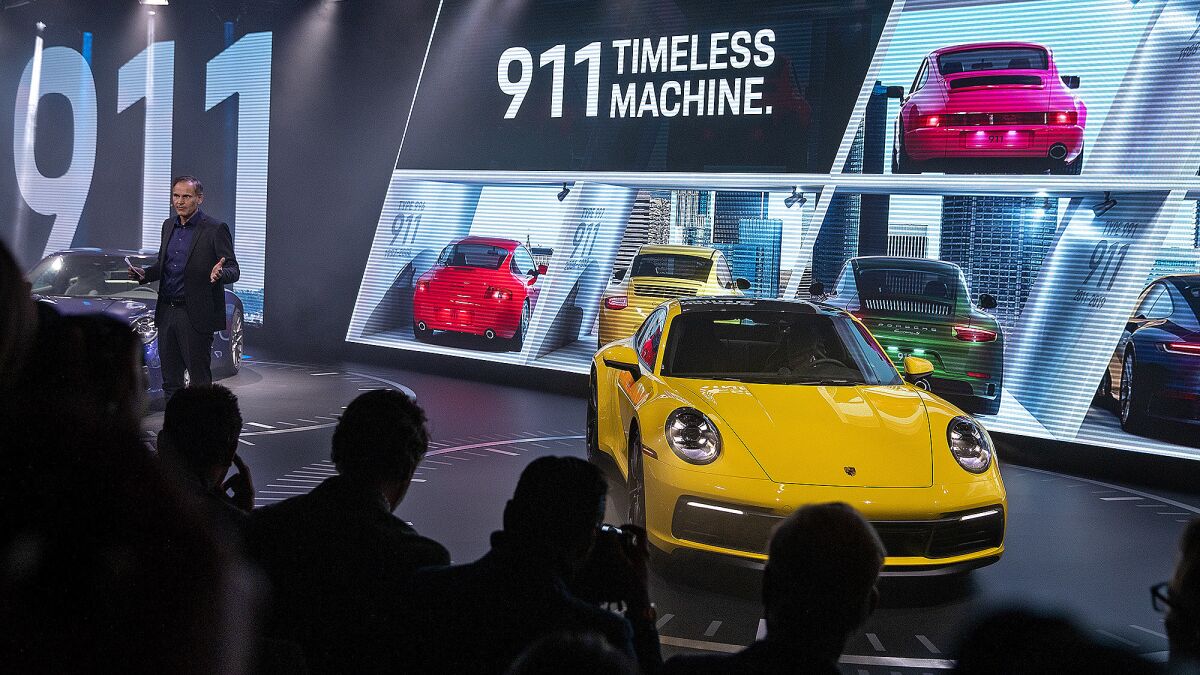 Porsche has unveiled the newest iteration of its iconic 911, celebrating the 55th anniversary of the vehicle's birth with an eighth generation of the signature two-door sports car.
The new 911 will be powered by a twin-turbocharged six-cylinder engine and will produce an estimated 450 horsepower — up 25 to 30 horses from the current model.
The refreshed cars will feature the company's new eight-speed PDK automatic transmission and, like almost all Porsches, will also come in a seven-speed stick-shift version.
The first styles offered will be the 911 Carrera S and Carrera 4S coupes, as model year 2020 cars, and will be available for sale next summer, Porsche said. The company will likely produce a cabriolet, or convertible, version within the first production year.
Body styling will be highly reminiscent of 911 lineage, but this outing will bring back a 1980s-era hood design. The body will also be wider on standard versions than current models – the same width as the current Carrera 4 911s, with wider rear-fender arches.
The car will feature different wheel sizes as standard equipment, with 20-inch wheels mounted in front and 21-inch wheels in back. This will allow for more rear-end stability and put more engine power to the wheels, Porsche said. (Current and past models, except for the track-ready RS 911s, came standard with 19-inch or 20-inch wheels all around.)
The 911 is Porsche's essential model, especially in California. A quarter of all Porsches sold in the U.S. are sold in the state, the company said, and about a fifth of all Porsches sold in the country are 911s.
The company has not released pricing or fuel economy numbers.
---
Sign up for the California Politics newsletter to get exclusive analysis from our reporters.
You may occasionally receive promotional content from the Los Angeles Times.