Q&A: Can an automobile interior evoke the spirit of California? Ask Lucid, a Tesla competitor
Sue Magnusson hopes she doesn't sound too "ethereal."
It's OK. It's part of her job. Magnusson is part of the design team creating the Air, a luxury electric car from Silicon Valley start-up Lucid Motors.
The Air, expected to go on sale in 2019, is a high-end electric-powered sedan with self-drive capabilities, priced from $52,000 to more than $100,000. If that sounds like a direct competitor to a luxury electric self-drive car from another California start-up, Tesla's Model S, you're right. Mercedes-Benz, Porsche, Audi, BMW and other luxury carmakers are entering the electric market, too, as are automakers in China.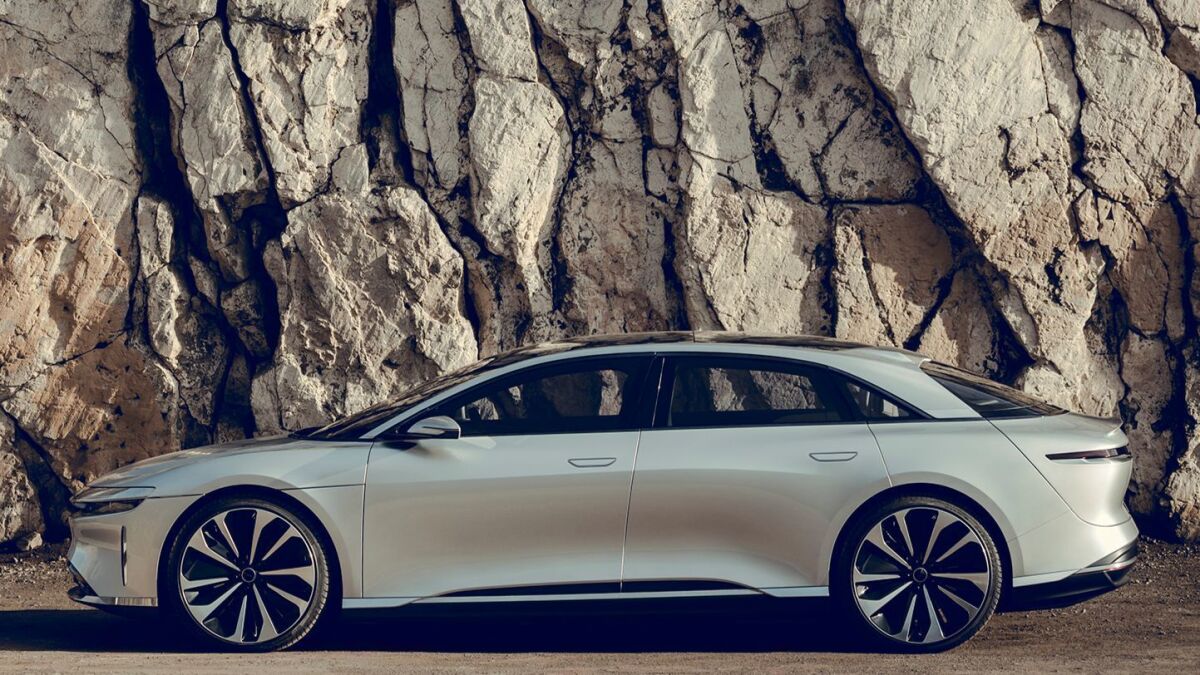 Magnusson is in charge of interior colors, materials and finishes, or in designer shorthand, CMF.
The Lucid Air will be manufactured in Arizona and sold around the world, but the company has chosen to build its brand around the idea of California.
Not explicity. "It's an interpretation. It's an inspiration," she said.
Thus far, the company has come up with four interior themes named for and influenced by natural surroundings in four California regions: Sunlight in Santa Cruz, moonlight in the Mojave, morning fog on sand representing Santa Monica, and black, brown and woody for Lake Tahoe.
The Times talked by phone with Magnusson. The interview was edited for space and clarity.
---
Tell us about your speciality.
The goal is to design and recommend the best colors, materials and finishes for that particular product. Whether in the automotive industry or in consumer electronics, materials make a huge difference in terms of how it's manufactured, how lightweight something is, how stable something is, how sturdy it is. Of course, colors play a huge emotional role in product.
We know when we first open that car door, the color and the materials and the finishes are going are to have a huge impact on us. It's a very emotive piece of design.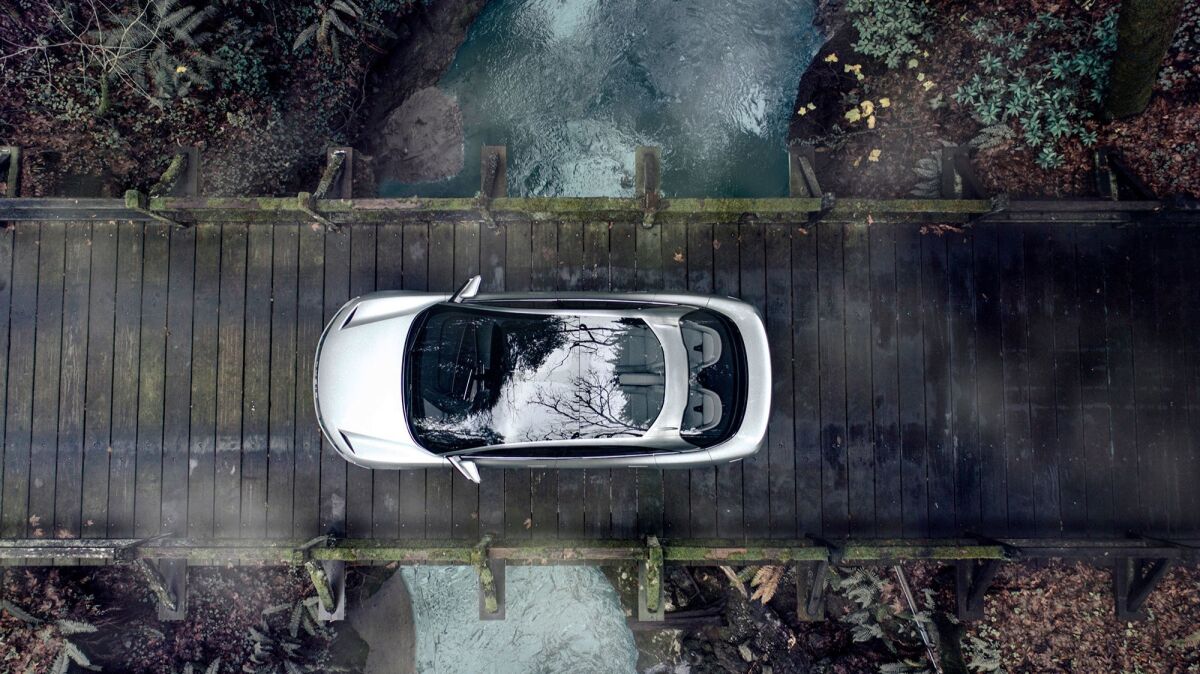 How did you come up with the interior themes for the Air?
We started with the idea that we're a California company, we want to be known as a California brand, we're in that luxury space.
So we took a deep dive into what California is about -- really looking at our land and our landscapes. Understanding who our icons are, Hollywood icons, technology icons. Our architecture, our art.
Also the dream of California, and what does that mean?
California is globally recognized, it's known for its beauty, it's diversity. You can go from the ocean to the mountains, surfing and skiing in the same day.
Our target market is very sophisticated global citizens. California is considered forward thinking, innovative. I think there's an appeal there, an aspiration, even for people who don't live in Californa, whether they're in China or Europe or the Midwest.
Light plays a big role in your approach.
I live in Santa Cruz and work in Menlo Park. I remember climbing over the hill on Route 17 one morning. The sun was coming up, the light was low and brushing across the grass, creating this golden glow. It started me thinking about how beautiful the light in California is. The light is such a big part of living in California.
I presented this idea to my CMF colleagues. We put together a presentation about light, the light at different times of day, how the light in California affects us, even culturally, emotionally -- California optimism.
That started the process of solidifying our themes.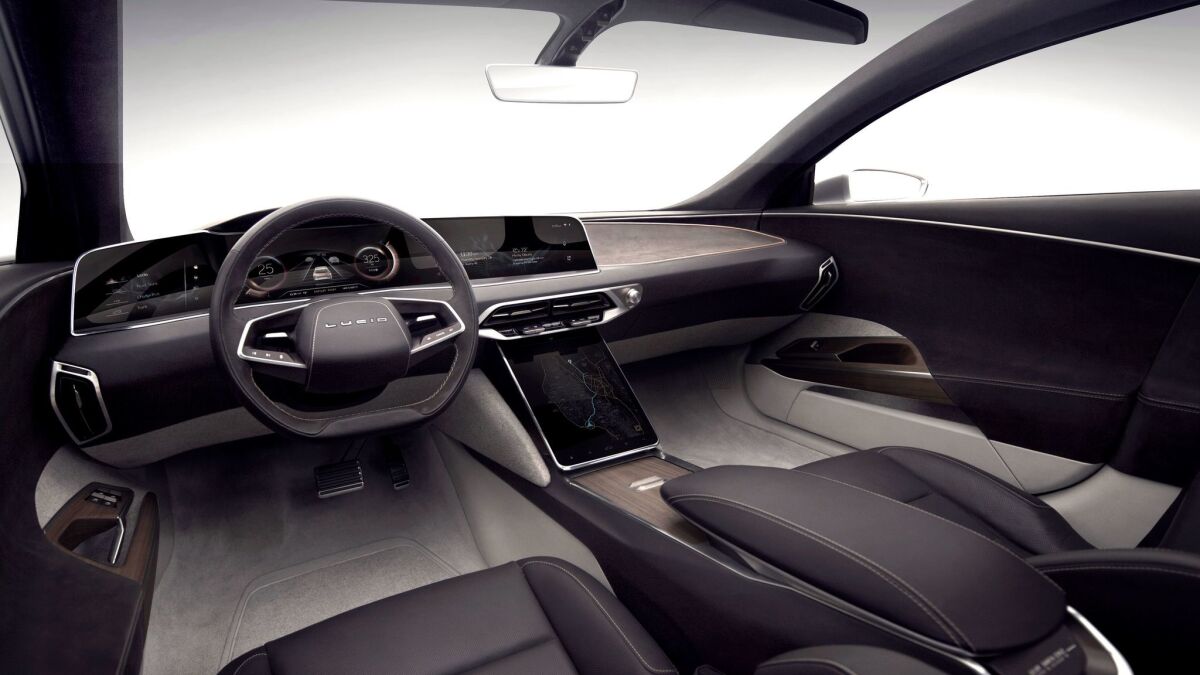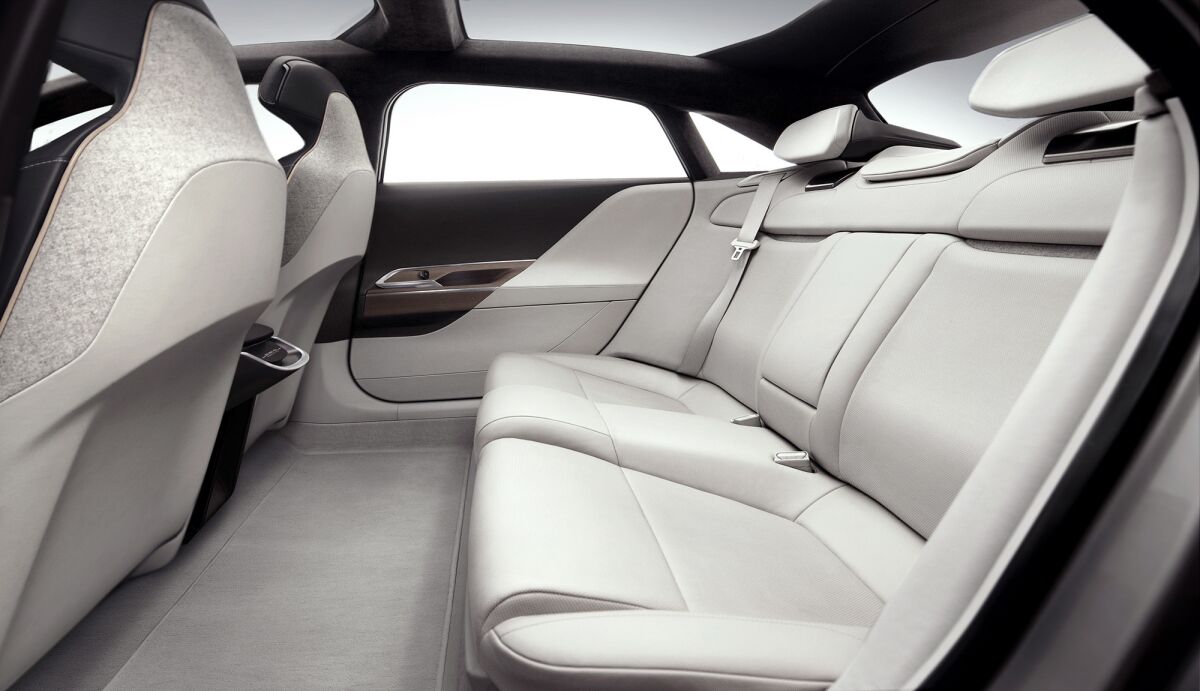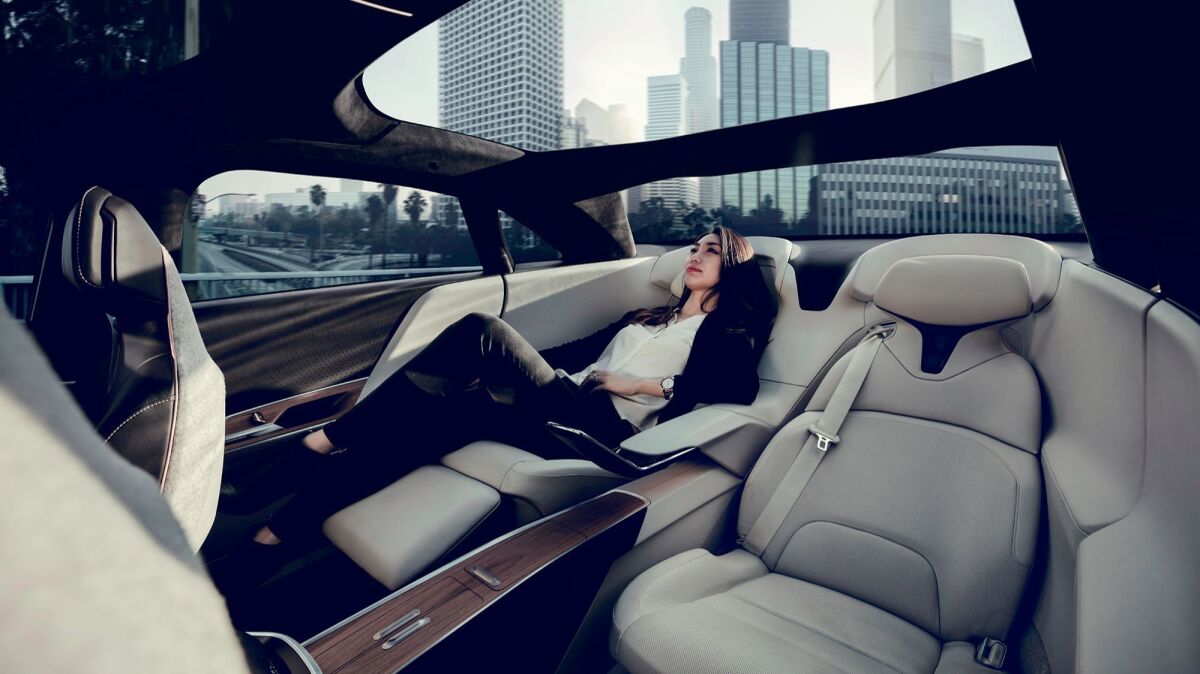 What about people who like their interiors black?
We know that we need a dark interior. There are people who will only buy dark interiors.
Where we've tried to highlight that is through the use of two-tone interiors. The Mojave theme is more about shades of gray that are produced by the midnight sky. It's moonlight. Think about all the different shades that are in the nooks and crannies of a Mojave desert landscape.
Some manufacturers are making their dashboards look like robots to show they're on the cutting edge. How does nature fit in?
There's a lot of technology packed into our car. One of our CMF filters is to make sure we have premium luxury appeal. That's about being very warm and inviting and not too cold. We're fusing technology and nature.
If you look at the Santa Cruz interior, we created this beautiful melange type of textile and warm metal details, to give a more inviting feel to it.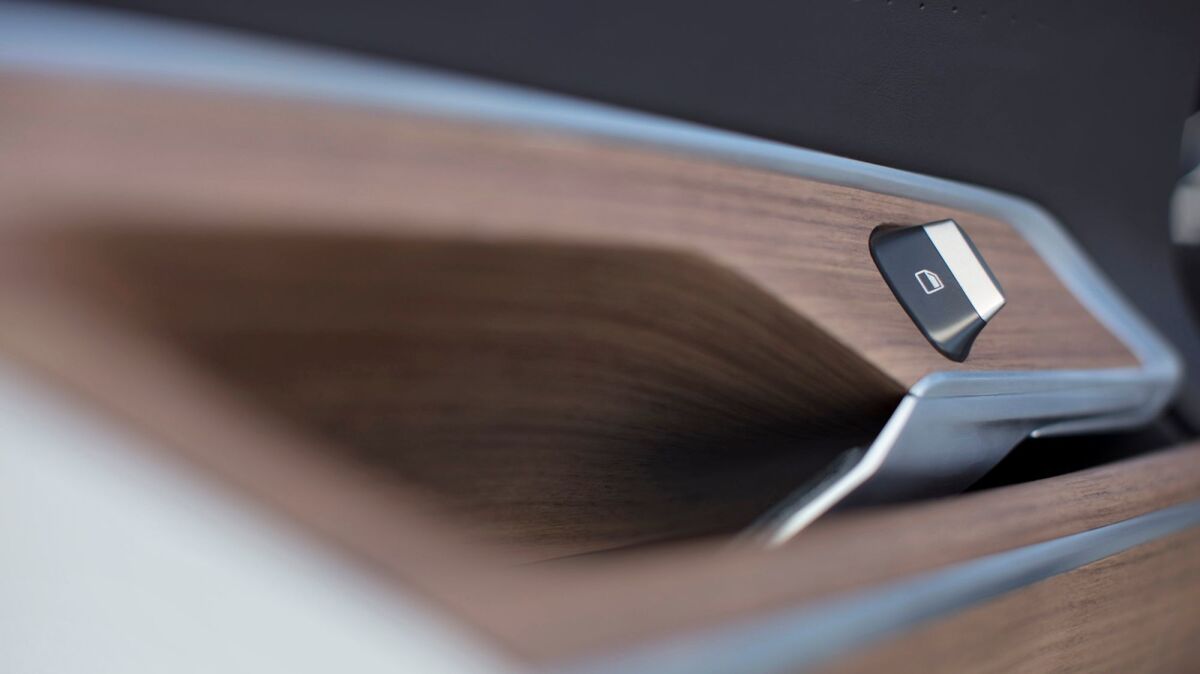 What was your first car? What do you drive now?
I've always been a car girl. When I was a little child I could name all the cars and all the models.
My first car was a 1967 Plymouth Belvedere, white with red interior and three on the tree. It was awful. It was my dad's car. He was not a car guy.
When the weather's nice for fun I take out my 1957 Porsche Speedster.
My daily driver to and from the office is a Prius plug in. The Prius saves me about 45 minutes a day on my commute. In that diamond lane I'm passing thousands of cars. It's a real tool for me.
ALSO
Uber fires Anthony Levandowski, engineer at center of legal battle with Waymo
Cars whose leases are up flood the market, pushing prices down
Sign up for the California Politics newsletter to get exclusive analysis from our reporters.
You may occasionally receive promotional content from the Los Angeles Times.