Tesla severance deal is likely to deter laid-off workers from publicizing safety concerns, experts say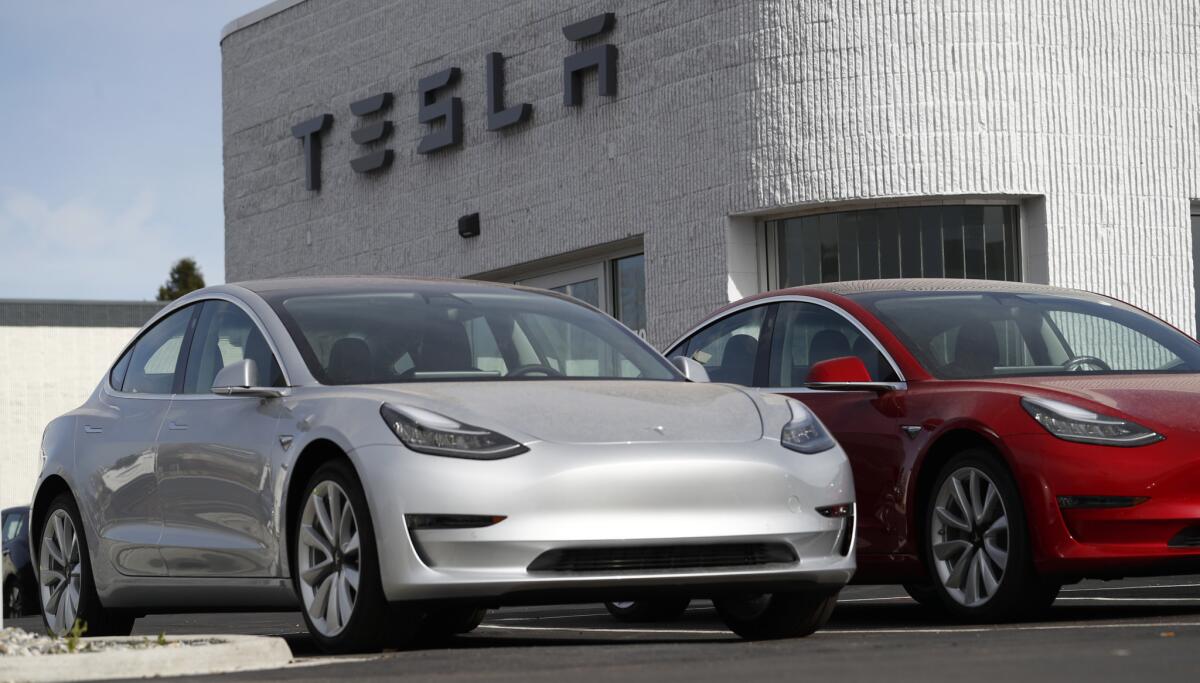 Bloomberg
Language in a confidential severance agreement Tesla Inc. is using as part of the biggest job cut in its history is likely to deter dismissed employees from going public with worker safety concerns, according to employment-law experts.
A proposed severance agreement the Elon Musk-led automaker presented to one of the more than 3,000 workers dismissed last week required acknowledgment that the employee "had the opportunity to raise any safety concerns, safety complaints, or whistleblower activities against the company, and that if any safety concerns, safety complaints, or whistleblower activities were raised during your employment, they were addressed to your satisfaction."
The document obtained and reviewed by Bloomberg News also barred the former worker from sharing "business-related" information; required that the ex-employee assist Tesla's defense against claims; released any claims made against Tesla; and dictated that any disputes under the agreement will be handled in individual arbitration.
"I do think the agreement will chill valid employee complaints," said Brishen Rogers, a law professor at Temple University. "A reasonable worker would just keep their mouth shut, rather than risk losing their severance pay."
Tesla uses the language about safety matters to ensure that issues get addressed, according to a spokesman, who added that employees who don't believe those words apply to their case should come forward and share their concerns. The Palo Alto, Calif., automaker declined to say how many of the employees it dismissed last week were presented with severance agreements using the language or how many accepted it.
Worker safety has been a sensitive subject for Chief Executive Musk, who addressed the topic during the company's annual meeting this month. He also lobbed a fresh set of criticisms at the United Auto Workers over the weekend on Twitter.
The union has had "paid trolls & far left shills to trash Tesla & me in press & social media," Musk wrote in one post, and said in another that the company's non-disclosure agreements don't prevent workers from talking about labor conditions.
The document, which would provide the employee about two months of severance pay, includes a clause stating that it doesn't "in any way limit or prohibit" the employee from cooperating with or filing a charge with a government agency. But the rest of the document makes it less likely that laid-off workers would actually speak up about issues such as safety or be taken seriously if they did, labor law experts say.
"The implication is, if you went to [the Occupational Safety and Health Administration] and you said, 'Here's something new I want to tell you about a safety concern at Tesla,' and then OSHA asks the company to respond to that allegation, the company is going to say, 'That employee told us that they raised everything,'" said Sharon Block, the executive director of Harvard University's Labor and Worklife Program.
The language requiring workers to assist Tesla in legal disputes is also potentially problematic, said David Lopez, the incoming co-dean of Rutgers law school.
"It doesn't say you have to perjure yourself," said Lopez, who was general counsel of the Equal Employment Opportunity Commission under the Obama administration. "But you question — if you're a witness in this situation, and you have adverse information — whether you'd have confidence to testify adversely to the company, or whether you'd think that that would potentially put you in jeopardy."
Some employment lawyers say the language offered by Tesla doesn't depart much from what has become standard in such situations. The agreement probably goes into greater detail about safety issues because they have been a subject of controversy for the company, said Paul Secunda, who directs Marquette University's Labor & Employment Law Program.
"It might be — because of some history with safety issues — that they want to make sure that they're not leaving unresolved safety issues with severed employees to be resolved later — they're trying to make this as final as possible," said Secunda, who previously worked on severance agreements as an attorney for companies.
"When you're an attorney working for a company like Tesla, what you're trying to figure out is what kind of legal exposure does Tesla have, and what kind of certainty, predictability and closure are you seeking to buy through these severance agreements," he said. "Because you don't want to have to deal with these in the future."
Tesla has been under heightened scrutiny over the past year following a series of media reports critical of its safety practices. In April, California's Division of Occupational Safety and Health opened at least two inspections of the automaker.
In a complaint issued in April, a regional director for the National Labor Relations Board alleged that Tesla managers have illegally tried to stop employees from discussing safety concerns with a union or each other. Tesla has denied the allegations, which are among those being considered by an administrative law judge at a trial that began June 11.
This month Carlos Ramirez, who last year worked as a director of environmental, health, safety and sustainability at Tesla, filed a lawsuit alleging that he was terminated because he complained about unsafe conditions and "refused to participate in activity that would result in a violation" of the law. The lawsuit claims that Tesla "made allegedly untrue statements to the state and the public" based on incorrect incident rate statistics and safety records, echoing allegations published by the Center for Investigative Reporting.
In a statement, Tesla denied Ramirez's allegations and said he was terminated because of an "onslaught of complaints" about his behavior, including bullying, inappropriate comments about women and attempts to intimidate co-workers. Ramirez's attorney declined to comment.
Eidelson and Hull write for Bloomberg.