Tougher security measures may be slowing international travel to the U.S., study says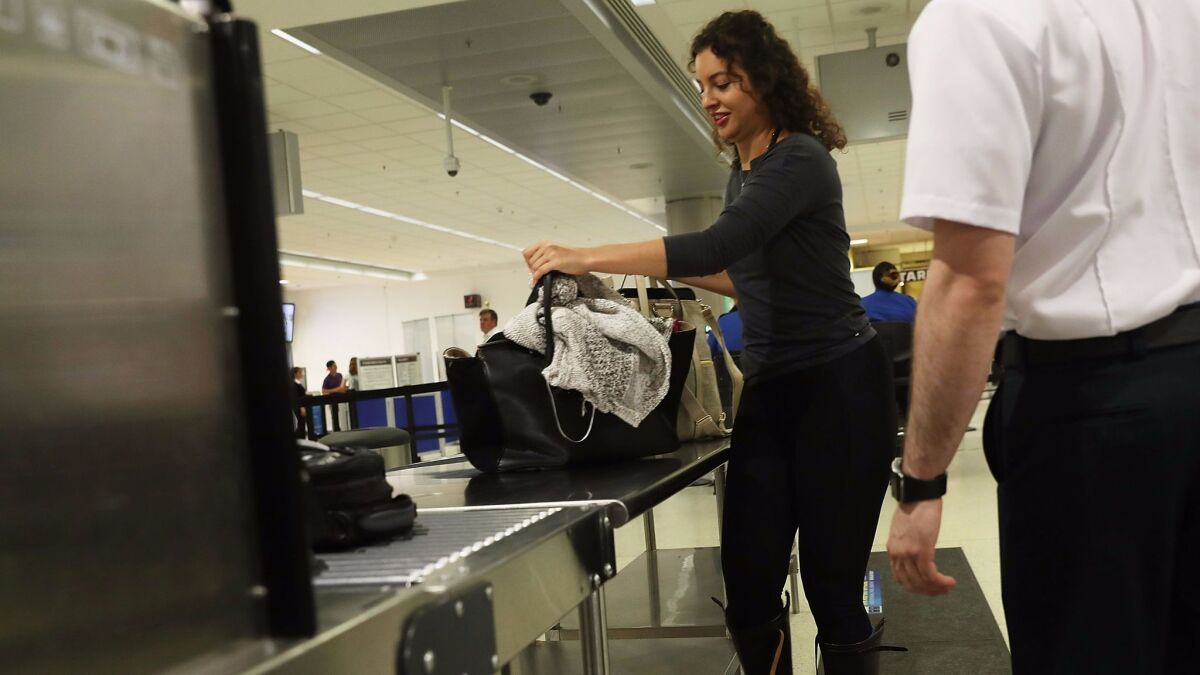 International travel to the U.S., once a surging source of revenues for hotels, airlines and tourist destinations, is cooling off, raising concerns from leaders in the travel industry that strict security measures are scaring off visitors.
A report released Monday by the International Air Transportation Assn., the trade group for the world's airlines, said international and domestic travel rebounded from a series of hurricanes in the U.S. this summer.
Although travel demand grew more than 7% around the world in October, the report said demand for international travel into the U.S. increased only 3.7% in that month, compared with October of last year, among the lowest rates of any region in the world.
"There continues to be indications that inbound travel to the U.S. is being deterred by the additional security measures now involved with traveling to that country," the trade group said.
In response to threats that terrorists may be working on explosives that fit into electronic devices, the Department of Homeland Security began in March to impose new restrictions on all electronic devices in the cabins of flights from eight Middle Eastern and African countries. In the U.S., travelers must now put all electronic devices larger than a cellphone in a separate bin during security screening.
The trade group for the U.S. travel industry voiced concern last week about another report that showed that travel to the country is not just slowing but declining.
A report by the U.S. Department of Commerce said that travel to the U.S. for the first six months of the year dropped 3.9% compared with the same period in 2016, with travel from Mexico showing the biggest drop — 9.4%.
"The latest government travel data is deeply concerning, not just to our industry but to anyone who cares about the economic well-being of the United States," said Roger Dow, president of the U.S. Travel Assn.
Some travel industry leaders have blamed President Trump's rhetoric against Mexicans and Muslims for the decline in demand.
The Commerce Department has reported that international travel to the U.S. began to surge in 2010 and then started to decline gradually in 2016.
In February, a month after Trump took office, international travel from Mexico and overseas countries began to drop sharply, from 8% to 16% each month, compared with the same period in 2016. Travel from Canada to the U.S., meanwhile, has remained strong, partly making up for the loss of travel from Mexico and overseas.
To read more about the travel and tourism industries, follow @hugomartin on Twitter.
Sign up for the California Politics newsletter to get exclusive analysis from our reporters.
You may occasionally receive promotional content from the Los Angeles Times.