Beverly Hills tax attorney to lead IRS as it implements Republican tax overhaul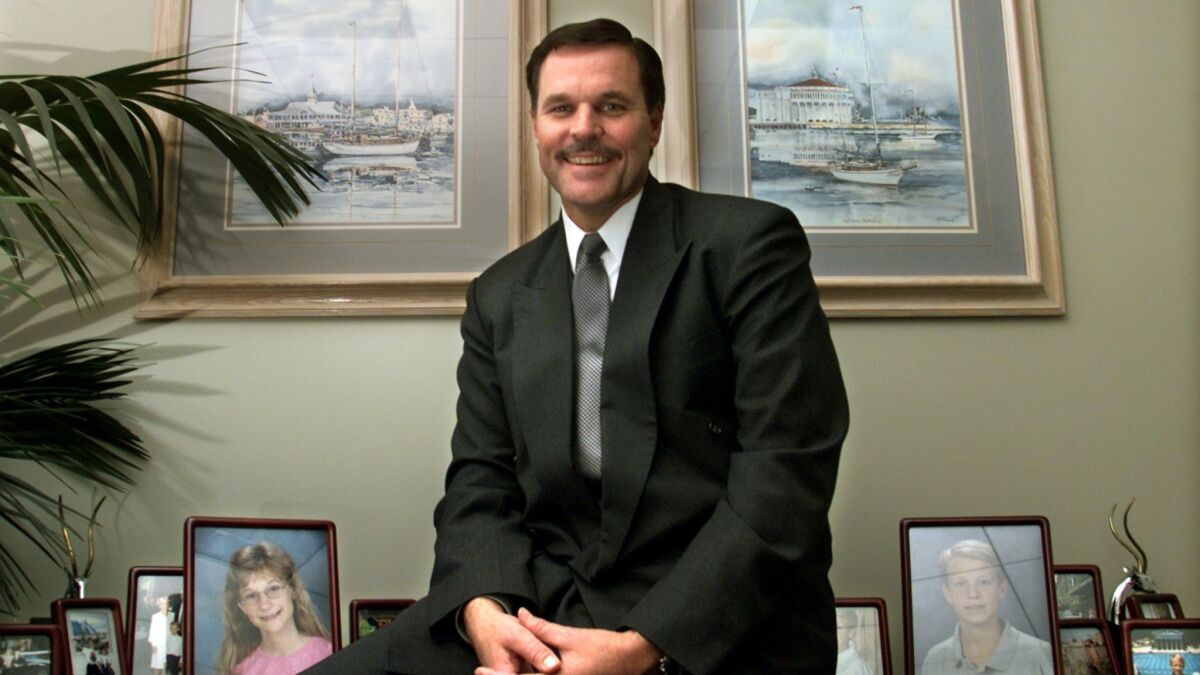 Bloomberg
President Trump said on Thursday he will nominate California tax attorney Charles Rettig to lead the Internal Revenue Service as it puts the Republican tax overhaul into practice.
Rettig, who has been with Beverly Hills-based Hochman, Salkin, Rettig, Toscher & Perez for 35 years, would succeed former IRS Commissioner John Koskinen. If confirmed by the Senate, he would join the agency as it struggles with limited resources and a possible restructuring by Congress. His term would be for seven years.
Unlike the last several IRS heads, Rettig has a tax background, rather than business management expertise. In his law practice, Rettig has represented clients before the IRS, the Justice Department's Tax Division, state tax authorities and in federal and state courts, according to a biography on his law firm's website. Rettig additionally has represented scores of U.S. taxpayers seeking to disclose their unreported offshore bank accounts to the IRS.
Rettig also has experience at the agency. In 2010, he was appointed by the IRS to serve as chairman of its Advisory Council, having been an active and contributing member since 2008. The advisory body to the IRS Commissioner reviews existing tax policy and makes recommendations and suggests operational improvements.
The IRS has suffered from years of budget slashing in part because of House Republicans who targeted the agency after gaining power in 2010. The number of employees dropped 16% from 2010 to 2015, according to the IRS. Congress increased its budget in fiscal 2016, but the agency still had about $900 million less than its 2011 allocation, according to a Government Accountability Office report.
In addition to carrying out the Republican tax overhaul, Rettig will also have an even more sensitive job — overseeing an audit of the president's returns. Trump departed from roughly 40 years of tradition for presidential candidates by refusing to release his tax returns during the 2016 campaign. The president has said he's under a federal audit and won't release his returns until the audit is over.
Rettig has weighed in on a variety of tax policy issues as a contributor to Forbes, including supporting Trump's decision not to release his tax returns.
"Would any experienced tax lawyer representing Trump in an IRS audit advise him to publicly release his tax returns during the audit?" Rettig wrote in 2016. "Absolutely not."
Rettig, who received his law degree from Pepperdine University and a master of laws in taxation from New York University, currently serves as vice chairman of administration for the American Bar Assn.'s Taxation Section. Previously he was chairman of the Tax Section's Civil and Criminal Tax Penalties Committee, which addresses criminal and civil tax issues throughout the country.
Justin Sink writes for Bloomberg. Saleha Mohsin, also a Bloomberg writer, contribute to this story.
Sign up for the California Politics newsletter to get exclusive analysis from our reporters.
You may occasionally receive promotional content from the Los Angeles Times.