Kaiser aims to recruit more minority medical students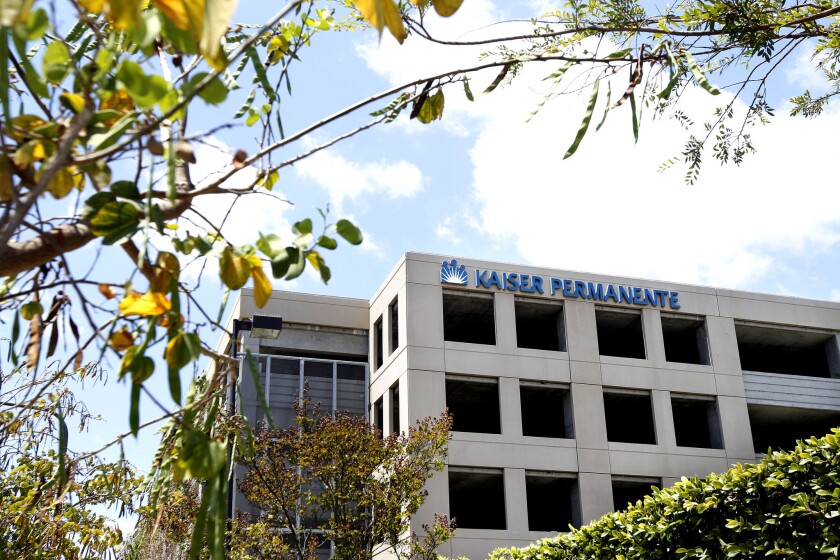 When Kaiser Permanente announced Thursday that it plans to open a medical school in Southern California by 2019, executives also said they wanted to address one of medical education's biggest issues: diversity.
The company wants to recruit more minority students and teach doctors how to care for a diverse patient population, two goals medical schools throughout the country have been trying to achieve with mixed results.
Many ethnic groups are under-represented in medical schools, leading to concerns that doctors might struggle to treat some minority groups, especially Latinos, who make up about 17% of the U.S. population but only about 9% of medical students, according to the Assn. of American Medical Colleges.
Join the conversation on Facebook >>
By acknowledging that one of its new school's primary focuses will be on diversity, Kaiser executives are sending a key message, said John Prescott, the group's chief academic officer.
------------
FOR THE RECORD:
Dec. 18, 2015, 9:29 a.m.: An earlier version of this article incorrectly identified John Prescott, chief academic officer of the Assn. of American Medical Colleges, as James Prescott.
------------
"When a school starts, it's important to understand their mission, and when Kaiser says diversity and meeting needs of community are top goals, it's powerful," Prescott said.
At the University of California medical schools, in fall 2014, 7% of students were black and 12% were Latino, according to UC statistics. Those numbers are an increase from 2010, when 4% of medical students were black and 8% were Latino.
Schools have tried to increase diversity by boosting recruitment efforts and financial aid packages.
USC has focused on spending scholarship funds to recruit "the best and the brightest, including minorities," said Carmen A. Puliafito, the dean of USC's Keck School of Medicine, where 6% of students are black and 8% are Latino.
USC also has mentoring programs with area K-12 schools and programs in which minority undergraduates can shadow doctors and conduct their own research.
Puliafito also said he thought Kaiser was well-positioned to add a medical school since the company already has hospitals and facilities.
"Kaiser already has a key resource," he said.
The company will have to invest in basic science education, he said, but "I'm sure they will handle it."
"They are a rich organization, and it makes sense they will spend money on this," Puliafito said.
Other schools have offered incentives for students who are willing to work in suburban or rural areas as a way to increase medical care in parts of the country that often lack physicians. At UC Riverside, which opened a medical school in 2013, students who work in the Inland Empire area for five years practicing primary care medicine will have their tuition waived.
Medical school administrators said an additional medical school could also lead to more doctors serving similar areas.
"There's tremendous need for physicians in many parts of the state that remain medically underserved," said James Grant, UC Riverside spokesman. "There's a high demand and having another medical school in Southern California will surely help the physician shortage."
Twitter: @byjsong
ALSO:
Self-driving cars must have driver behind the wheel, California says
Why the Fed's historic rate hike is good news and bad news for the economy
Oil refiners blame California regulations, import issues and refinery closure for high gas prices
---
Your guide to our clean energy future
Get our Boiling Point newsletter for the latest on the power sector, water wars and more — and what they mean for California.
You may occasionally receive promotional content from the Los Angeles Times.