Same surgery, different price: Patient gets $15,000 bill second time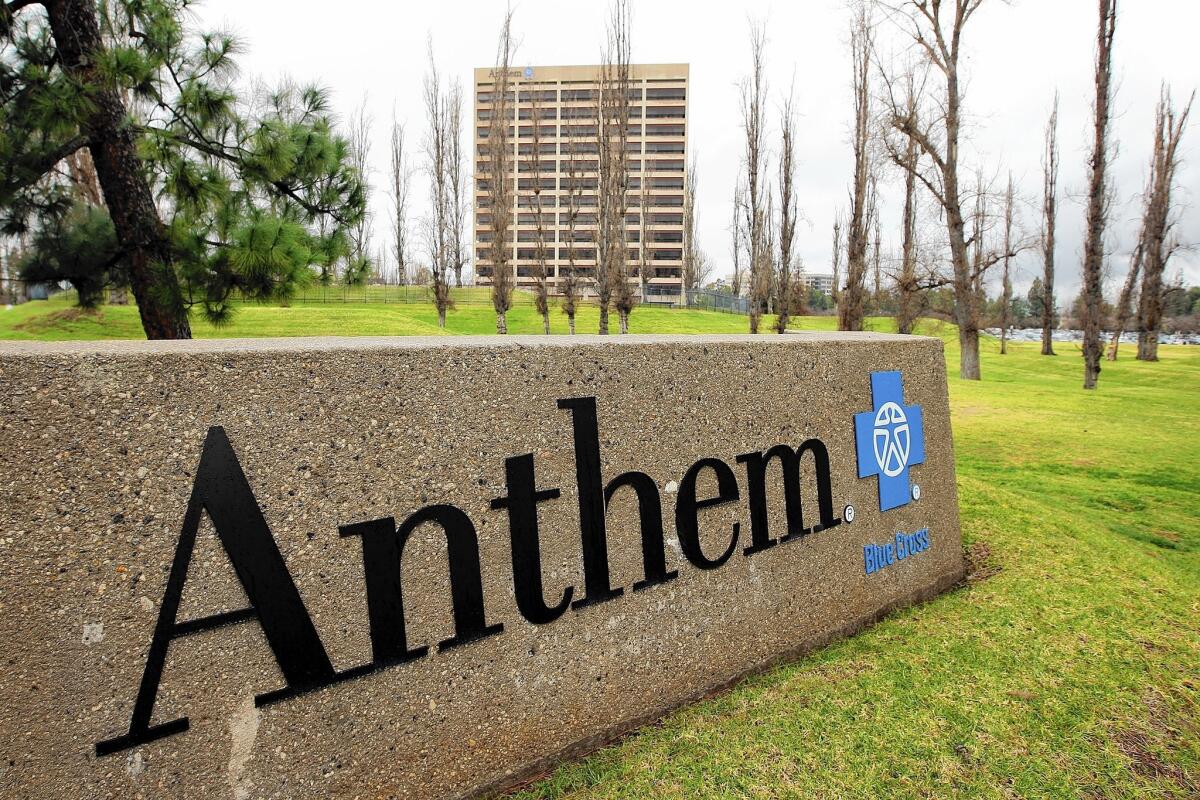 It would be nice if Americans could declare independence from loony medical bills. But that day isn't here.
Bill Erickson can attest to that. In 2010, he had his right knee replaced after "lots of abuse" as a high school and college baseball coach. His insurer, Anthem Blue Cross, apparently covered everything.
Erickson, 64, had his left knee replaced last year. "Same doctor, same hospital, same procedure," he told me.
But not the same medical bill. This time, Anthem said Erickson was on the hook for about $15,000 in charges related to a medical device used for post-surgery rehabilitation. He received no such bill the first time.
The El Segundo resident appealed — twice. And twice his appeal was rejected.
"I don't understand," he said. "With one knee, everything was covered. With the other, they want me to pay $15,000. What's different?"
The answer to that question illustrates the insanity that typically surrounds healthcare billing.
Americans pay double what people in other developed countries pay for healthcare. Yet our system is so needlessly complex and deliberately misleading, it can be all but impossible to understand what you're being charged for.
In Erickson's case, the craziness centers on a toaster-size machine designed to cool the knee after surgery and prevent swelling.
When he was discharged from St. John's Health Center in Santa Monica after his first knee surgery, he was handed one of the machines and told to use it at home for a few weeks.
"They put it in my lap as I was being wheeled out," Erickson said. "I never got a bill for it."
The same thing happened after his other knee was operated on in April 2013. "They just stuck the machine in my lap again," Erickson said.
About eight months later, however, he received a notice from Anthem that the provider of the machine, an Arizona company called Affiliated Home Health Care, wasn't in the insurer's network. So he'd have to pay a $15,000 charge for its use.
Erickson said he tried to get someone at Anthem on the phone to discuss the situation, but got nowhere. "They don't answer any calls," he said. "They just send you paper."
And that paper said his appeals were being rejected.
"This is our final decision," an Anthem official said by letter last month. "Your appeal rights with us are exhausted."
Darrel Ng, an Anthem spokesman, said it's the responsibility of the patient to find out whether a medical provider is in an insurer's coverage network.
"We always encourage people to be explicit with providers about every step," he said.
Erickson did just that. Before both operations, he made sure his doctor and the hospital were approved by Anthem.
Is it reasonable to expect patients to question every step of their treatment, from the pills they're handed by nurses to the bandages on their body? Who would think to ask after an operation, "Are these sutures covered by my health plan?"
The onus is on the hospital, some might think, to make sure it uses only equipment covered by a patient's insurance. But no such requirement exists, nor is a hospital required to even check.
The burden is on the patient to make sure every aspect of treatment is covered — an absurd expectation given the circumstances.
"You're in la-la land after surgery," Erickson said. "They hand you a machine while you're sitting in the wheelchair. Of course you think it's part of the deal."
Anthem's Ng said the machine was never covered. Affiliated Home Health Care, he said, wasn't part of the insurer's network during both of Erickson's operations.
The first time around, Ng said, Affiliated billed Anthem about $17,500 for Erickson's use of the device. Anthem paid roughly $4,000, leaving the remainder for Erickson to worry about.
But Erickson said he received no bills from Affiliated, nor did the company ever turn his case over to debt collectors. As far as Erickson knew, the entire cost of his use of the machine had been covered.
Ng speculated that the initial $17,500 fee was what's known in the healthcare industry as the "chargemaster price" — the wildly inflated figure that serves as a starting point for insurers and medical providers to haggle over actual reimbursement.
It's possible, Ng said, that once Affiliated received its $4,000 from Anthem, it decided not to pursue the remaining $13,500 that Erickson ostensibly owed.
After his second surgery, though, Affiliated once again received a partial payment from Anthem. But this time Affiliated chose to go after Erickson for the remaining $15,000 that it believed it was due.
No one at Affiliated returned my calls for comment.
I asked Ng how anyone in Erickson's position could be expected to understand what was going on or what his financial responsibilities were. Ng reiterated that "a member is always responsible for making sure his providers are in-network."
Even though Erickson's first operation left the distinct impression that the machine was covered, Ng said, he should have double-checked before his second surgery.
This is nuts.
Erickson said he'll pay his bills. He just wants to know what he's being charged for — and why he wasn't he charged the same way before.
In other words, he's just trying to be a good consumer — which is precisely what the healthcare industry wants him to be. Yet at every turn he's been rebuffed by his insurer and kept in the dark about the true costs of his care.
"It speaks volumes about our healthcare system," Erickson said. "It's ridiculous."
And that's pretty much the only honest and clear thing that can be said about this case.
David Lazarus' column runs Tuesdays and Fridays. He also can be seen daily on KTLA-TV Channel 5 and followed on Twitter @Davidlaz. Send your tips or feedback to david.lazarus@latimes.com.