Why doesn't CVS clearly define its ExtraCare rewards for customers?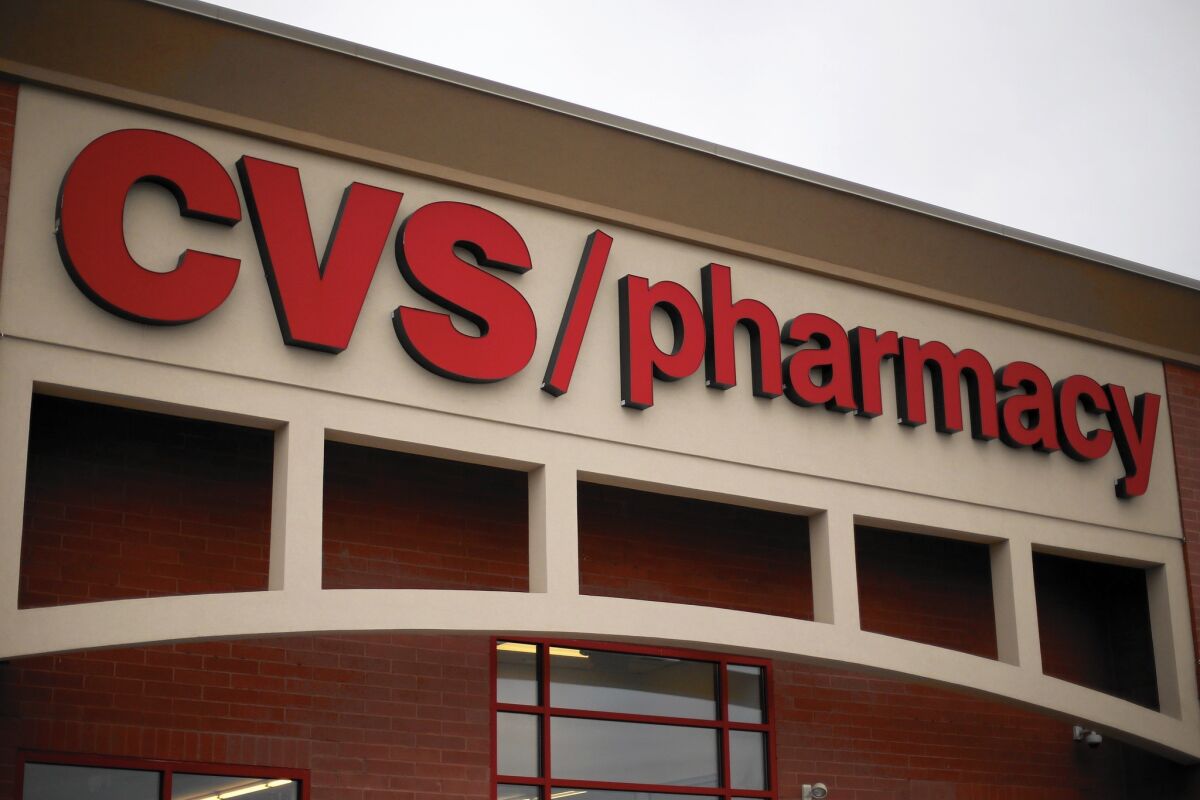 If companies want to reward customer loyalty, offer a real reward. Don't make a nifty-sounding promise and then renege when the customer tries to cash in.
Airlines are notorious for moving the goal posts. United, for example, announced in June that it would follow Delta in switching to rewards based on ticket prices instead of the familiar miles traveled. The upshot for passengers: Fewer reward miles received.
And now CVS Health is playing fast and loose with its ExtraCare rewards program. The company says discounts don't apply to products that are on sale. But it sneakily excludes some full-priced items as well.
CVS also neglects to state anywhere on its ExtraCare website that sale and promotional items are excluded from the program.
"Think how many people have been cheated out of discounts because of this," said Susan Tellem, who recently encountered the drugstore's policy while trying to use an ExtraCare 30%-off coupon. "This may have happened to thousands of CVS customers."
Or maybe more. CVS, America's second-largest drugstore chain, has about 70 million ExtraCare members.
The company's questionable rewards plan highlights the need for greater oversight of such programs, and for all exclusions and conditions to be spelled out clearly to consumers.
Tellem considers herself a loyal CVS customer. She receives emails from the company announcing what discounts are available, and then goes online to link the offers to her ExtraCare account so they'll be applied at the cash register.
Tellem was pleased when CVS recently sent her a 30%-off coupon. She'd been wanting to buy some Crest Whitestrips to brighten her teeth, and they can be pricey — $55.99 for a box of 20 treatments. The coupon would save her almost $17.
But when Tellem tried to redeem her coupon at the CVS store in Malibu, she discovered that the Whitestrips didn't qualify for the 30% discount. Neither did a $4.59 bath brush.
The only items she purchased that CVS would apply the discount to were three $1 picture frames and a $2.49 assortment of bandannas.
That gave Tellem a savings of $1.65 — closer to 2% of her total purchase rather than the 30% she had been expecting.
She complained to the manager, who pulled a fine-print rabbit out of her hat. The manager explained that the 30%-off coupon didn't apply to sale items. Both the Whitestrips and bath brush were part of special deals — buy one and get a second one for half price.
Regular CVS shoppers will recognize this as a familiar offer. Many products at the company's stores come with a half-off discount for an additional purchase.
Tellem pointed out the obvious: She wasn't buying two of either item. She thus was paying full price for each. Therefore, they weren't on sale.
The manager dug in her heels. Sorry, she said. If there's a "buy one, get one" offer involved, the products are technically on sale, even if you're paying full price because you're only buying one.
There are a number of things wrong with this picture. First, CVS does a terrible job making clear that sale items are excluded from ExtraCare discounts.
The website for the company's rewards program says only that "savings can't be applied to prescriptions, alcohol, gift cards, lottery, money orders, postage stamps, pre-paid cards and tobacco products."
The fine print of the coupon Tellem received did say that it couldn't be used for "sale & promotional items," but that hardly communicates CVS' notion that a full-priced item can be considered "promotional."
Richard Kellner, a Los Angeles lawyer who specializes in consumer class-action cases, said CVS' actions could violate Section 17200 of California's Business and Professions Code. That's the state law against unfair business practices.
He said the company also could be violating Section 1770 of the Civil Code, which bars companies from "making false or misleading statements of fact concerning reasons for, existence of, or amounts of price reductions."
"I find this type of practice to be very deceptive," Kellner said. "People are paying good money to CVS with an expectation that they'll get a discount. It's a bait-and-switch, and it's unfair."
A spokesman for the California attorney general's office declined to comment.
Mike DeAngelis, a CVS spokesman, insisted that there's nothing wrong with the company's policy.
"The first item in a 'buy one, get one' sale is considered a promotional item, regardless of whether or not the second item is purchased at the sale price," he said.
DeAngelis declined to comment on why this isn't spelled out on the ExtraCare website.
Obviously if a customer takes advantage of a "buy one, get one" offer, the items in question are part of a special promotion.
If a customer skips the half-off second item and pays full price for the first, there's nothing promotional at all. It's a normal transaction.
In Tellem's case, though, the difference between how she saw things and how CVS saw them was worth at least $17. And that was $17 the company clearly didn't want to part with.
Multiply that by potentially millions of ExtraCare members, and you can see the stakes involved.
A reward is supposed to be a good thing — a token of appreciation, a recognition of merit. It's not supposed to be a head-spinning example of corporate double-dealing.
Maybe companies having difficulty honoring their promises to customers just shouldn't make promises.
Things would be a lot easier for everyone.
David Lazarus' column runs Tuesdays and Fridays. He also can be seen daily on KTLA-TV Channel 5 and followed on Twitter @Davidlaz. Send your tips or feedback to david.lazarus@latimes.com.
---
Sign up for the California Politics newsletter to get exclusive analysis from our reporters.
You may occasionally receive promotional content from the Los Angeles Times.