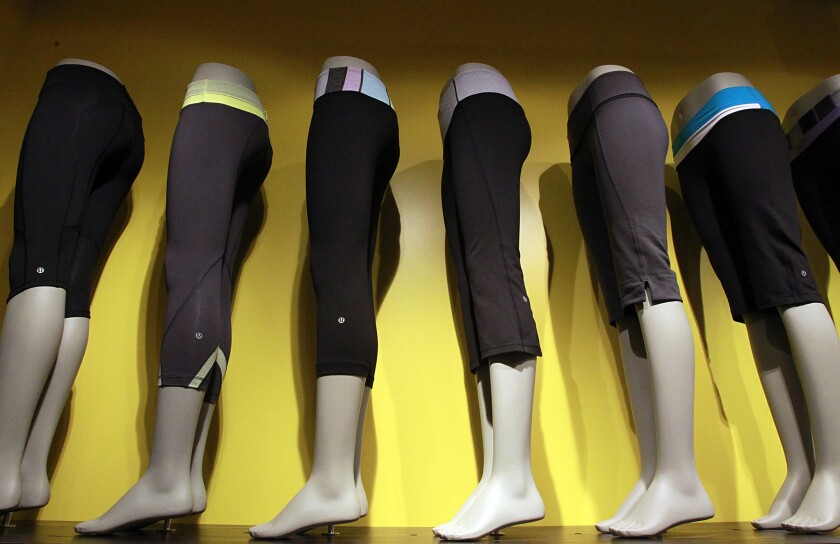 Lululemon Athletica founder Chip Wilson is selling 50% of his stake in the yoga wear company to a private equity firm for a hefty $845 million.
The deal will give Advent International control of nearly 14% of outstanding shares in Lululemon, the Vancouver, Canada, retailer said in a statement Thursday. Lululemon will also add Advent partners David Mussafer and Steven Collins as new directors, expanding its board to 12.
The sale concludes a very public spat between Wilson and the board, and caps a dramatic year and a half for the retailer.
Wilson, who founded the company in 1998, resigned as chairman in December after Lululemon was forced to recall thousands of black yoga pants because of a manufacturing defect that made them see-through.
The ensuring customer backlash was fueled by suggestions made by Wilson during a television interview that some of the quality problems can be blamed on women who weren't slender enough to wear his company's pants. He stepped down as chairman soon afterward.
In June, Wilson publicly clashed with the board when he said that he disagreed with the direction of the company and planned to vote against the reelection of the company's outside board members, including Michael Casey, who succeeded him as chairman.
"I am concerned that the board is not aligned with the core values of the product," Wilson said earlier this summer.
But Wilson had nothing but praise for Advent on Thursday. He called the investment firm "a strong partner" that will help the board "build an even stronger company."
The board will have to work hard to turn around the company's fortunes after the "sheer-gate" incident. Once a Wall Street darling, the company's stock has fallen more than 50% over the last year. It closed Thursday at $39.03, down 94 cents, or 2.35%.
As part of the deal, both Advent and Wilson have agreed to standstill provisions that prohibit them from waging a proxy war for control of the company or supporting a buyout of the company until Lululemon's 2016 annual meeting.
Advent had previously invested in the retailer in 2005, when it worked with Wilson and other board members to expand the company into a global brand. Mussafer will become co-chairman, sharing the role with Casey.
Follow Shan Li on Twitter @ShanLi
---