MannKind plans to seek new marketing partner for insulin drug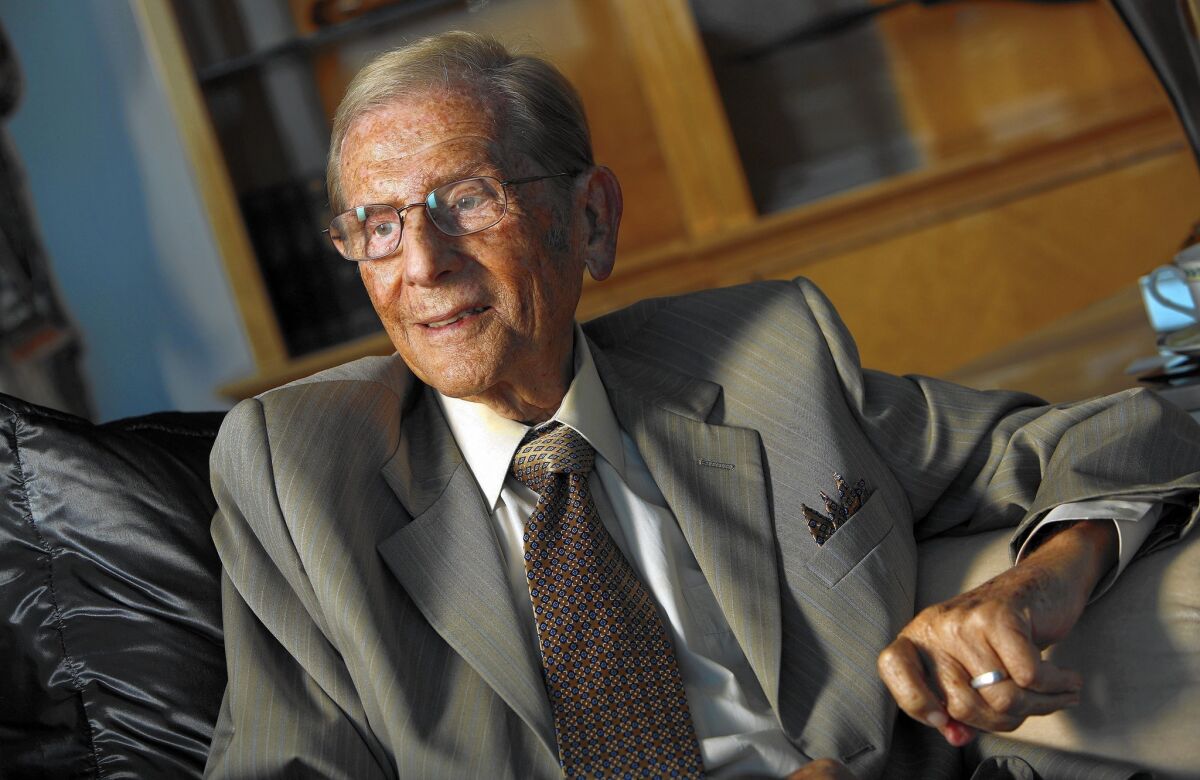 Hours after MannKind Corp. announced on Tuesday that Sanofi had pulled out of an agreement to license its Afrezza inhaled insulin, a MannKind executive said the Valencia company does not plan to sell the drug and will seek a new marketing partner.
"This is not the end of the line for Afrezza or MannKind by any means," said Matthew Pfeffer, the company's chief financial officer, on a conference call with investors.
MannKind had hoped Afrezza would be a blockbuster product, and the French drug company shared those hopes, agreeing in 2014 to pay as much as $925 million for the rights to market and distribute Afrezza.
But Sanofi reported Afrezza sales of just over $5 million in the first nine months of last year, and on Monday informed MannKind it wanted to scrap the deal.
Shares of MannKind closed down 48% at 75 cents on Tuesday. They are valued at just a fraction of what they were in 2014, when they topped $10.
The termination means MannKind, founded by billionaire Alfred Mann, will not have critical marketing or distribution support for Afrezza -- a drug it spent 10 years and $1.8 billion developing.
And in November, MannKind Chief Executive Hakan Edstrom, who had shepherded development of Afrezza since 2001, turned in his resignation. Mann ran the company on an interim basis until Tuesday when Duane DeSisto, a former chief executive of insulin pump maker Insulet, replaced him.
Join the conversation on Facebook >>
MannKind said it would work with Sanofi to "to effect a smooth and orderly transition in the development and commercialization of Afrezza from Sanofi to MannKind," effective no later than July 4.
The company said it was "reviewing its strategic options" regarding the drug. Typically that terminology might include the possibility of a sale, but on Tuesday's call, Pfeffer said MannKind will seek licensing agreements with other firms that could market, sell and distribute Sanofi.
As a drug development company, MannKind does not have the network to do so itself.
Afrezza was approved by the Food and Drug Administration in June 2014, but ran into trouble in the market. Much of that stemmed from how the drug might affect lung function, which prompted the FDA to require patients to pass lung function tests before it could be prescribed.
The FDA also required it come with a warning that it should not be used by patients with asthma or chronic pulmonary obstructive disease because it could cause bronchial spasms. Smokers also were discouraged from using it.
This is not the first inhaled insulin product that has had difficulty getting traction. Pfizer Inc. had a flop with its Exubera product in 2007, but Afrezza had a smaller, more discrete inhaler and Mann has always maintained that its Afrezza proprietary insulin was superior.
The end of the Sanofi agreement leaves MannKind in a tough position financially. It had only received $200 million in licensing payments before Sanofi decided to pull out of the deal.
MannKind lost $91.4 million in the first nine months of last year and only had about $33 million in cash on hand as of Sept. 30, according to a regulatory filing. That was down from $121 million cash on hand as of Dec. 31, 2014.
But Pfeffer said that the company's situation is not so dire.
He said MannKind should have about $60 million in cash at the end of 2015 and could borrow more. He added the company is "taking steps to extend that runway much further."
Pfeffer and other MannKind executives did not take questions from investors Tuesday, but said the company plans to make a presentation – and take questions – at a conference in San Francisco next week.
Still, the company's losses have taken a huge toll on Mann, who earned a good share of his fortune when he sold insulin pump maker MiniMed and another company to Medtronic for $3.7 billion in 2001.
He spent a reported $975 million of his own money to develop Afrezza. His stake in MannKind was valued at just $113 million after the stock tanked Tuesday, down from a peak of $1.7 billion following the drug's approval by the FDA.
Mann could not be reached for comment.
See the most-read stories this hour >>
ALSO
Uber app will come pre-installed on grandPad tablet for seniors
U.S. stocks wobble; GM and Ford shares fall after sales reports
Carmakers' focus on connected lifestyle may lead to distracted driving
---
Sign up for the California Politics newsletter to get exclusive analysis from our reporters.
You may occasionally receive promotional content from the Los Angeles Times.