Stocks end mostly higher, buoyed by tech firms; oil slides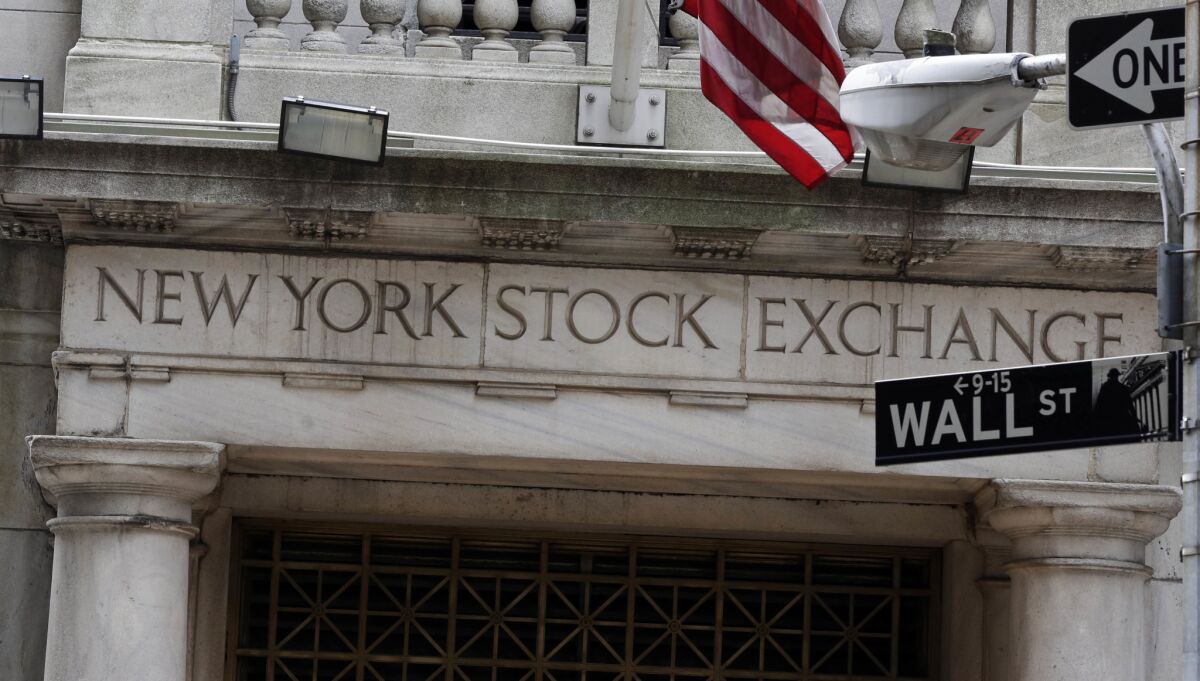 Stocks had another day of meager gains Thursday as investors worked through a batch of company earnings, including results from Facebook, Ford Motor and Whole Foods Market.
Cautious investors are looking ahead to Friday's meeting of the Bank of Japan, which is expected to announce of more stimulus for the world's third-largest economy.
The Dow Jones industrial average slipped 15.82 points, or 0.1%, to 18,456.35. The Standard & Poor's 500 index rose 3.48 points, or 0.2%, to 2,170.06 and the Nasdaq composite rose 15.17 points, or 0.3%, to 5,154.98.
After the market's run-up this month, investors have mostly been in wait-and-see mode this week. Although it has been a busy week for corporate earnings, and individual stocks have moved a lot, the overall market has been relatively quiet. Market strategists have said that stocks have gotten expensive in recent days, and many investors are waiting for earnings to play out before making major moves.
Once again, technology companies were front and center. Facebook shares rose 1.3% to $125. The Menlo Park, Calif., social networking company reported earnings that more than doubled from a year earlier, topping analysts' views, as well as a 15% rise in monthly users.
NetSuite jumped 18% to $108.41 after computer software giant Oracle announced that it was buying the company for $9.3 billion. NetSuite and Oracle both specialize in high-end software, but NetSuite specializes more in cloud computing while Oracle is heavy on mainframe database software. Oracle rose 26 cents to $41.19.
Investors got results from Google's parent company, Alphabet, and from Amazon after the market closed Thursday. Amazon rose 2% and Alphabet rose 3% as both companies' results beat analysts' expectations.
Investors are now hoping for new stimulus efforts from the Bank of Japan, which is expected to vote Friday on expanding monetary policy measures aimed at reviving sputtering growth in Asia's second-biggest economy. Japanese Prime Minister Shinzo Abe has announced $266 billion in extra government spending to jump-start growth, but details are uncertain.
Bond prices fell slightly, having jumped a day earlier after the Federal Reserve's decision to keep interest rates steady. Investors are now looking to the U.S. central bank's September meeting. Securities that let investors to bet on which way the Fed will move rates show a 25% chance that the Fed will increase rates at that meeting.
"We think September has a good chance of a rate hike, and this week's announcement confirmed that," said Kristina Hooper, head of U.S. investment strategies at Allianz Global Investors.
Hooper added that there are some investors who believe that the Fed will not raise rates so close to a presidential election, but she does not see it as a major factor.
The yield on the benchmark U.S. 10-year Treasury note was 1.51%, up from 1.50% the day before.
In other trading, Molina Healthcare jumped 13.1% to $57.21 after the Long Beach-based health insurer said its business improved in the second quarter and posted better-than-expected profit.
Whole Foods Market slid 9% to $30.61 after the high-end supermarket chain reported that sales declined in the quarter as the company faced more competition from other supermarkets that have been increasing their organic produce options.
Ford Motor dropped 8.1% to $12.71 after the automaker reported a 9% drop in profit as sales slowed in the U.S. and struggled in China. The company warned that its full-year guidance might need to be cut.
The euro rose to $1.1073 from $1.1023 and the dollar was unchanged at 105.45 yen.
Benchmark U.S. crude fell 78 cents to $41.14 a barrel in New York. Brent crude, used to price international oils, sank $1.40 to $43.47 a barrel in London.
Wholesale gasoline fell 2 cents to $1.31 a gallon, heating oil fell 2 cents to $1.27 a gallon and natural gas rose 4 cents to $2.67 per 1,000 cubic feet.
Gold rose $5.60 to $1,332.30 an ounce, silver rose 20 cents to $20.19 an ounce and copper rose 2 cents to $2.21 a pound.
---
UPDATES:
2:30 p.m.: This article was updated with additional information.
1:15 p.m.: This article was updated with closing prices.
11:45 a.m.: This article was updated with more recent prices and additional details.
This article was originally published at 7 a.m.
---
Sign up for the California Politics newsletter to get exclusive analysis from our reporters.
You may occasionally receive promotional content from the Los Angeles Times.