Dow drops 372 points as worries about Trump slam the stock market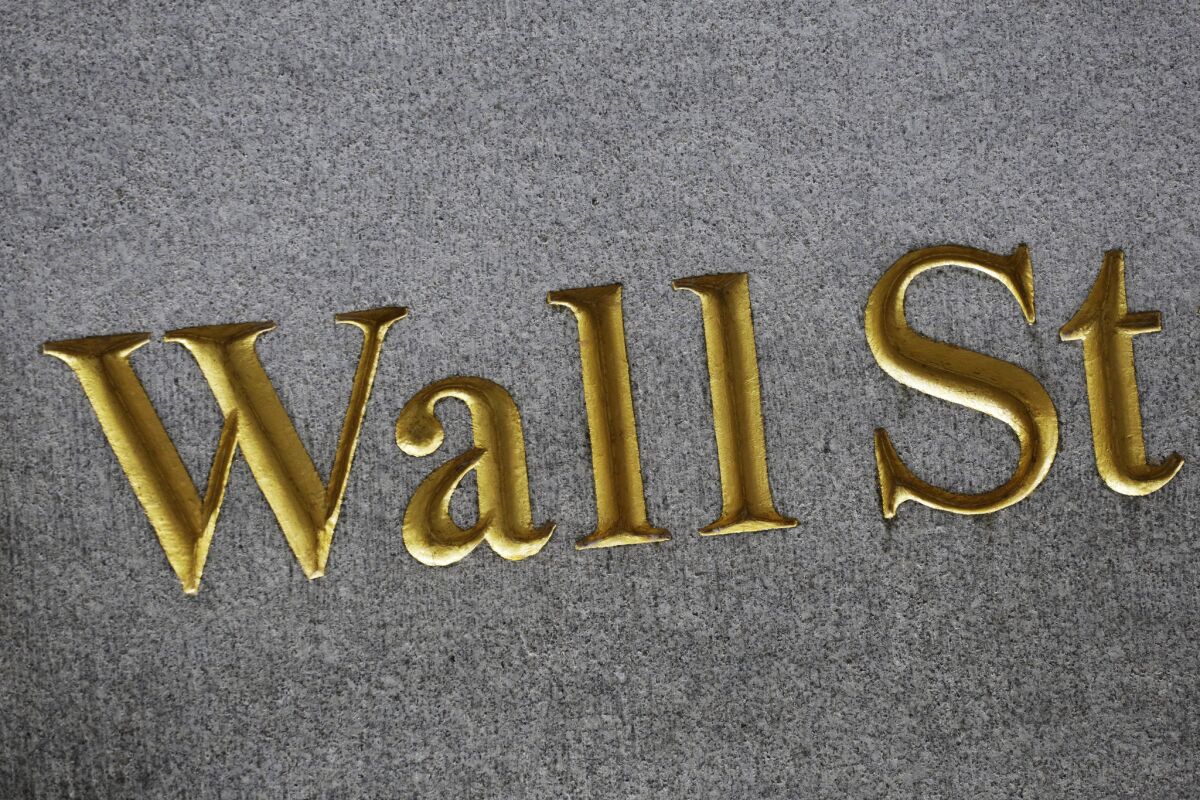 The growing political drama in Washington rattled Wall Street on Wednesday, knocking the Dow Jones industrial average down more than 370 points and giving the stock market its biggest single-day slump in eight months.
Investors worried that the headline-fueled political turmoil that has enveloped the White House may hinder President Trump's plans to cut taxes, roll back government regulations and fulfill other aspects of his pro-business agenda.
The steep drop ended an unusually long period of calm for the markets, which had been hovering near all-time highs.
Financial stocks, which had soared in the months since the election, declined the most as bond yields fell sharply. Bonds, utilities and gold rose as traders shunned riskier assets. The dollar fell.
"When you are at these valuations, the market has to reassess whether or not the agenda is actually going to be implemented," said Quincy Krosby, market strategist at Prudential Financial. "What you're seeing is a classic run toward safety."
The Standard & Poor's 500 index had its biggest drop since September, sliding 43.64 points, or 1.8%, to 2,357.03. The Dow sank 372.82 points, or 1.8%, to 20,606.93. The Nasdaq composite index, coming off setting two consecutive record highs, slumped 158.63 points, or 2.6%, to 6,011.24.
Small-company stocks fell more than the rest of the market. The Russell 2000 index dropped 38.79 points, or 2.8%, to 1,355.89. Those smaller companies would stand to benefit even more than large ones from corporate tax cuts Trump is proposing. Their shares also had risen sharply in the months after his election.
The sell-off snapped an unusually long period of calm after hitting a series of record highs. On Tuesday the S&P 500, the benchmark favored by professional investors, marked its 15th straight day of moving up or down by less than 0.5%. It closed at its latest record high Monday.
Bond prices rose sharply. The 10-year Treasury yield fell to 2.21% from 2.33%, a large move.
The seeds of Wednesday's steep sell-off were present late Tuesday, when a published report revealed that Trump allegedly made a personal appeal to now-fired FBI Director James Comey to drop the bureau's investigation into former National Security Advisor Michael Flynn. The White House denied the report.
Trump had already been facing pointed questions about his discussions with Russian diplomats during which he was reported to have disclosed classified information.
"The controversy is not new, but this one really seems to be sticking," said Erik Davidson, chief investment officer for Wells Fargo Private Bank. "The Trump economic program is either going to be delayed by this turn of events or possibly be derailed. That's why investors are acting the way they are."
The latest headlines ratcheted up the market's unease. The VIX index, a measure of how much volatility investors expect in stocks, rose to its highest level since April 13. Investors shifted into U.S. government bonds, pushing yields lower, and into gold. The precious metal jumped 1.8%, climbing $22.30 to settle at $1,258.70 an ounce.
Among the hardest-hit stocks Wednesday were in sectors that benefited most from the post-election rally as investors bet Trump would cut taxes, boost infrastructure spending and relax regulations that affect energy, finance and other businesses.
Banks fell sharply as bond yields declined; lower yields mean lower interest rates on loans. Bank of America slid 5.9% to $22.57.
Unease over the potential implications of the latest political fallout in Washington weighed on the dollar Wednesday. The euro rose to $1.1150 from $1.1095. The dollar dropped to 111.11 yen from 113.03 yen.
Benchmark U.S. crude rose 41 cents, or 0.8%, to $49.07 a barrel. Brent crude, used to price international oils, rose 56 cents, or 1.1%, to $52.21 a barrel. Natural gas fell 4 cents to $3.19 per 1,000 cubic feet. Wholesale gasoline was flat at $1.60 a gallon. Heating oil rose 2 cents to $1.53 a gallon.
Silver rose 16 cents to $16.85 an ounce. Copper was flat at $2.54 a pound.
Markets overseas were mostly down.
Germany's DAX sank 1.4%. The CAC 40 in France slid 1.6%. The FTSE 100 index of leading British shares slipped 0.2%. Japan's Nikkei 225 fell 0.5%, while South Korea's Kospi edged down 0.1%. Hong Kong's Hang Seng index lost 0.2%.
---
UPDATES:
2:40 p.m.: This article was updated with closing prices, context and analyst comments.
1:25 p.m.: This article was updated with the close of markets.
12:05 p.m.: This article was updated with later market prices.
7:55 a.m.: This article was updated with market prices and context.
This article was originally published at 7 a.m.
---
Sign up for the California Politics newsletter to get exclusive analysis from our reporters.
You may occasionally receive promotional content from the Los Angeles Times.