Michael Kors is buying Jimmy Choo for $1.35 billion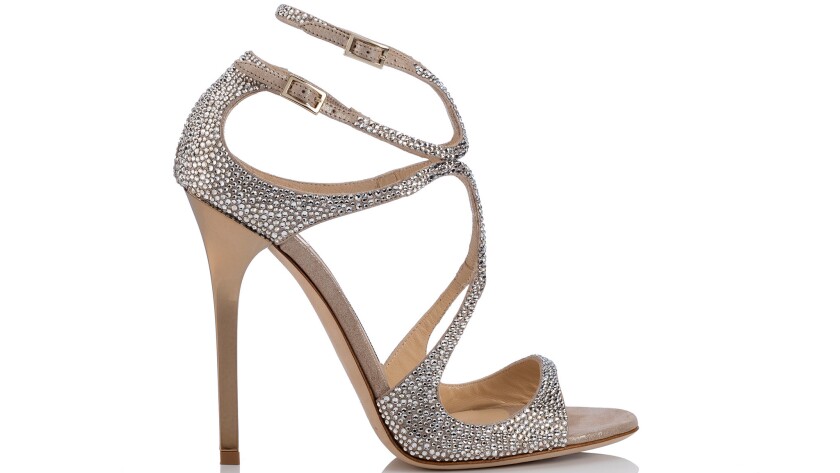 In a bid to burnish its brand image, bag and accessories maker Michael Kors is buying British luxury shoemaker Jimmy Choo in a deal worth $1.35 billion.
Jimmy Choo — which counts Jennifer Lopez, Beyonce and Duchess of Cambridge Catherine (the former Kate Middleton) — among its fans, has a high-level profile that tempted New York-based Michael Kors Holdings to pay a premium.
Shareholders in Jimmy Choo will get 2.3 pounds in cash for each share, about 36.5% above the firm's April 21 share price of 1.685 pounds.
Michael Kors has struggled recently, announcing in May that it would close as many as 125 stores because of weak sales.
It said that Jimmy Choo is "the ideal partner" and will have its online presence bolstered as a result of the deal. Jimmy Choo Chief Executive Pierre Dennis and Creative Director Sandra Choi are to remain in their jobs.
"Jimmy Choo is poised for meaningful growth," Michael Kors CEO John Idol said, "and we are committed to supporting the strong brand equity that Jimmy Choo has built."
Analysts from Jefferies said the deal could help Michael Kors rebuild its brand name, though that would happen in the longer term and not have an immediate effect on the company's stock.
"We believe the strategic steps Kors is making to elevate its own brand are working, and believe the addition of Jimmy Choo, an iconic premium luxury brand, should be beneficial," the analysts said in a note to clients.
Jimmy Choo shares rose 17% to 2.28 pounds on Tuesday. Michael Kors shares were down 0.3% at $34.81 shortly before 9 a.m. Pacific.
ALSO
Michael Kors to close up to 125 stores in the next two years as it focuses on Asia
Why this company is implanting microchips in its workers
KKR's Internet Brands plans to buy WebMD in a $2.8-billion deal
---
UPDATES:
9:10 a.m.: This article was updated with analyst comment and stock movement.
This article was originally published at 4:55 a.m.
---
Be your money's boss! Learn how to make a budget and take control of your finances with this eight-week newsletter course.
You may occasionally receive promotional content from the Los Angeles Times.