Michigan may no longer require humans behind the wheel of self-driving cars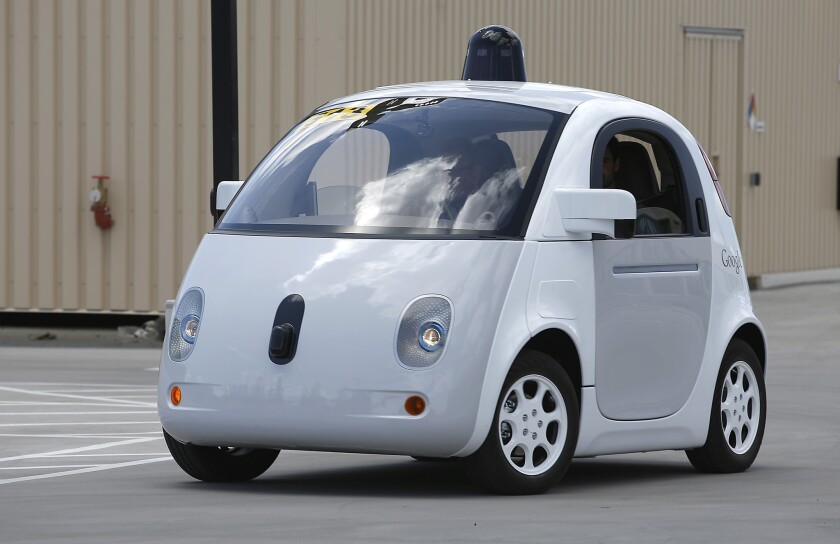 Michigan would no longer require that someone be inside a self-driving car while testing it on public roads under legislation passed unanimously Wednesday by the state Senate, where backers touted the measures as necessary to keep the U.S. auto industry's home state ahead of the curve on rapidly advancing technology.
The expansive bills, which are on track for final legislative approval by year's end, would make Michigan a rare state to explicitly end a requirement that a researcher be inside an autonomous test vehicle. The researcher would have to "promptly" take control of its movements remotely if necessary, or the vehicle would have to be able to stop or slow on its own.
Supporters said the human-operator requirement is seen as an impediment that could put Michigan at risk of losing research and development to other states.
Other provisions would allow for public operation of driverless vehicles when they are sold, ease the "platooning" of autonomous commercial trucks traveling closely together at electronically coordinated speeds and help create a facility to test autonomous and wirelessly connected cars at highway speeds at the site of a defunct General Motors plant that once churned out World War II bombers. Also, auto manufacturers would be authorized to run networks of on-demand self-driving vehicles.
The lead sponsor of the legislation, Republican Sen. Mike Kowall of White Lake in suburban Detroit, said driverless car technology could be as big for Michigan as Henry Ford's creation of the assembly line.
Michigan is among eight states with laws related to autonomous cars, according to the National Conference of State Legislatures. Nevada was the first state to authorize self-driving vehicles in 2011, and California, Florida, Louisiana, North Dakota, Tennessee and Utah followed.
The federal government is developing recommendations for states to follow on autonomous driving.
Florida this year eliminated a requirement that a human operator be present for testing purposes.
Google, which is pushing to get cars without a steering wheel or pedals to consumers, has expressed frustration with California regulators' cautious approach, including a proposal requiring that a licensed driver be ready to take over if a machine fails.
ALSO
Farewell, headphone jack. Apple is killing you, but we'll never forget the decades we shared
In stinging decision for Uber drivers, appeals court says they must go to arbitration
Getty Images says photographer suing it for $1 billion gave up her right to complain
---
Must-read stories from the L.A. Times
Get the day's top news with our Today's Headlines newsletter, sent every weekday morning.
You may occasionally receive promotional content from the Los Angeles Times.