Airlines fill planes to record capacity as demand continues to grow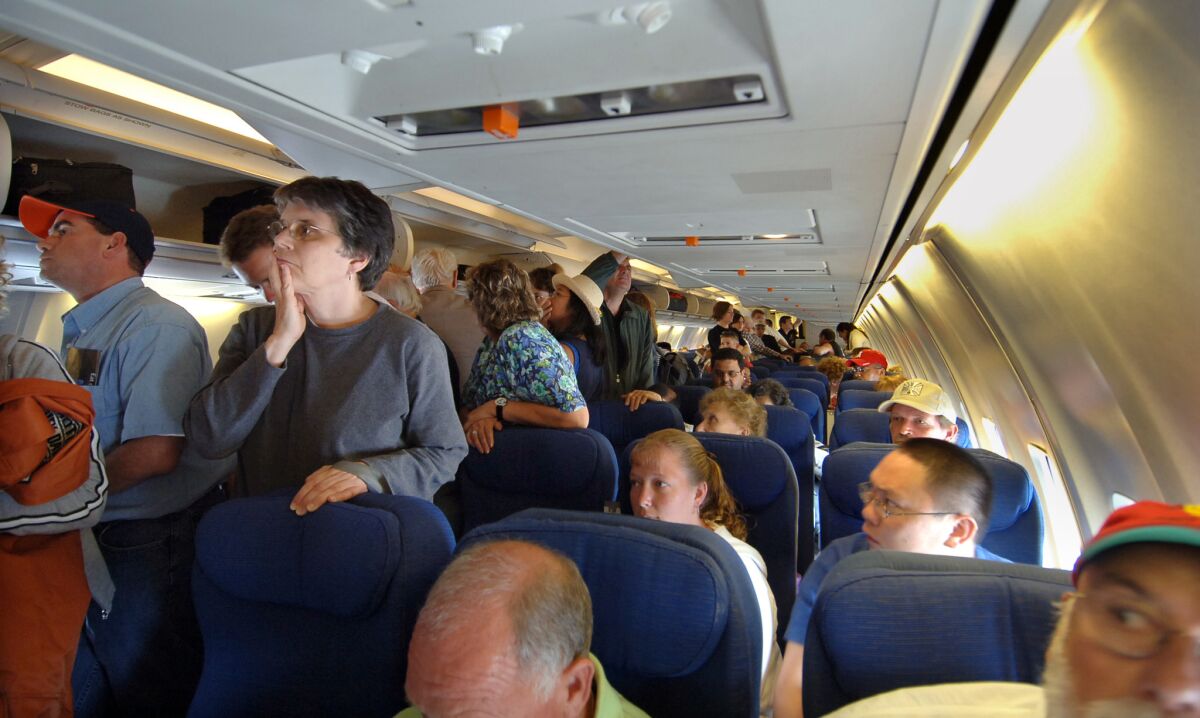 Next time you board a commercial flight, don't expect to find an empty seat next to you.
The nation's airlines filled an average of 83.1% of the seats on flights in 2013, a record, according to the U.S. Bureau of Transportation Statistics.
The high rate, known as the load factor, indicates that the number of seats made available by U.S. airlines is not keeping up with increased demand for air travel.
The nation's airlines carried 743 million passengers in 2013, the highest annual total since 2008, according to the federal agency. By comparison, U.S. carriers flew 737 million passengers in 2012.
Meanwhile, the number of flights dropped from about 9.3 million in 2012 to slightly less than 9.2 million last year, the agency reported Thursday.
The biggest increase came from international travel on U.S. carriers, which grew by 3.3% while domestic travel rose by only 0.5%, according to bureau data.
The crowded conditions on planes are not likely to ease any time soon.
Air travel is expected to soar over the next 20 years.
The Federal Aviation Administration released a forecast Thursday that predicted commercial air travel will grow at an average pace of about 2.8% each year from 2014 to 2034.
The FAA predicted load factors will rise to 83.8% by 2034.
ALSO:
Internet outage on United? Crew told not to announce refunds available
Government shutdown blamed for 3% drop in national park visitors in 2013
United Airlines says carry-on bag crackdown is response to flier complaints
---
Sign up for the California Politics newsletter to get exclusive analysis from our reporters.
You may occasionally receive promotional content from the Los Angeles Times.