Sports gambling site Bodog seized; founder Calvin Ayre indicted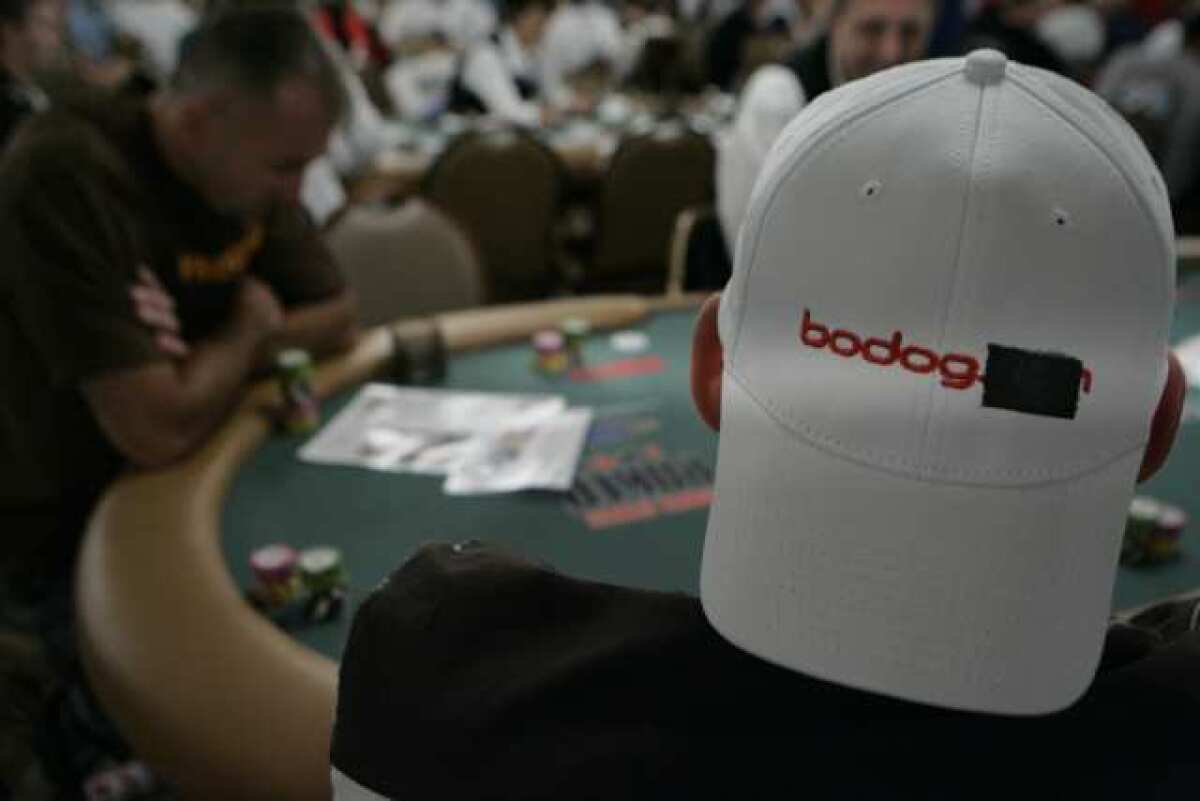 Sports gambling site Bodog.com has been seized by the government and its founder indicted, making it the latest in a string of prosecutions directed at PokerStars, Absolute Poker and Full Tilt Poker last year.
Bodog founder Calvin Ayre – along with Canadians James Philip, David Ferguson and Derrick Maloney – were indicted Feb. 22 by a federal grand jury in Maryland.
The indictment, accusing the quartet of conducting an illegal sports betting business and conspiring to commit money laundering, was unsealed Tuesday by the U.S. attorney's office in Baltimore.
Authorities seized the website's domain name Monday. The site on Tuesday showed the Department of Justice and Homeland Security Investigations seals as well as a note about the seizure.
Prosecutors allege that Ayre – once ranked on Forbes' billionaires list and deemed an eligible bachelor by People and Star magazines -- ran Bodog with his team for at least 6-1/2 years.
Gamblers – many in the U.S. – were paid with funds moved through accounts in Europe, Canada, Malta and elsewhere, prosecutors allege. More than $100 million was sent through checks and by wire via payment processors, according to the indictment.
And Bodog executives paid more than $42 million over three years for an advertising campaign directed at gamblers in the U.S., prosecutors allege. The company has hundreds of employees in Canada and Costa Rica, according to a former worker quoted in an affidavit.
Ayre and his cohorts face up to five years in prison on the illegal gambling charge and 20 years for the alleged money laundering. The Bodog site may have to pay $1 million in fines.
"Sports betting is illegal in Maryland, and federal law prohibits bookmakers from flouting that law simply because they are located outside the country," said U.S. Atty. Rod J. Rosenstein in a statement.
On his website, which purports to be dedicated to "gamblin' drinkin' and carryin' on," Ayre called the indictment an "abuse of the US criminal justice system for the commercial gain of large US corporations."
Last year, federal prosecutors in Manhattan went after Internet poker sites Absolute Poker, PokerStars and Full Tilt Poker in similar fashion, indicting several executives on illegal gambling charges.
RELATED:
FBI shuts down Internet poker sites
Full Tilt Poker built Ponzi scheme, federal prosecutors say