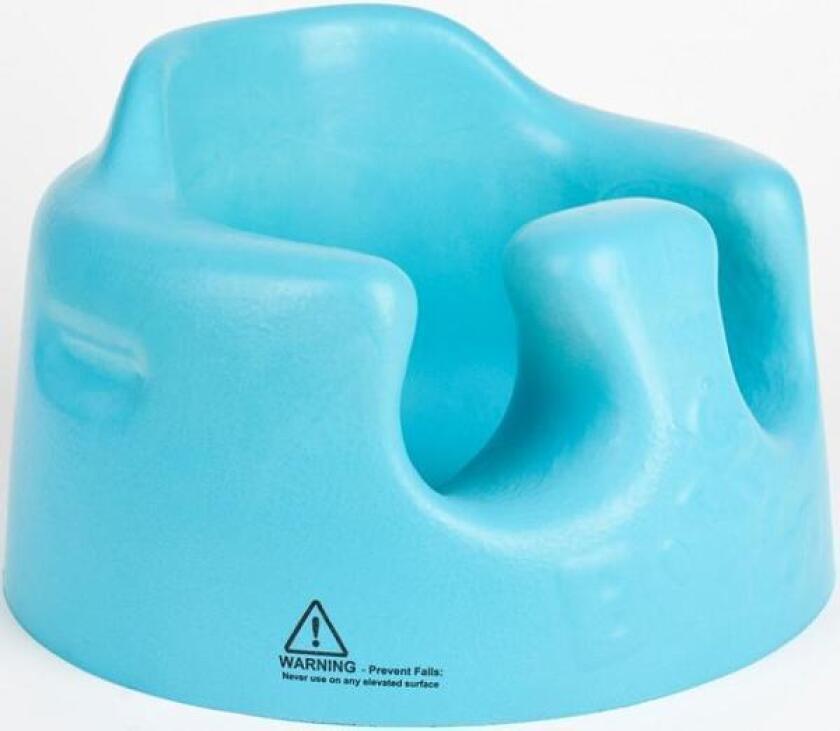 Amid at least 95 reports of babies falling out of the popular Bumbo baby seats -- including 19 who suffered skull fractures -- the company said it is recalling nearly 4 million seats in the U.S.
But instead of returning the seats to stores, South Africa-based Bumbo International Trust said customers should order a free repair kit that includes a restraint belt as well as a warning sticker cautioning against placing the seat on raised surfaces.
The seats -- 3.85 million of which have been sold in the U.S. since 2003 -- are designed to be placed on the floor, according to Bumbo. But in an October 2007 recall, the company added an extra label on the front of the seats warning against putting them on elevated surfaces.
Still, parents seemed to be putting the seats on tables, countertops, chairs and more, leading to at least 45 incidents in which babies age 3 to 10 months fell or maneuvered out of the seats. At least 17 infants suffered skull fractures, according to the Consumer Product Safety Commission.
But even seats placed on the floor or at unknown elevations were causing problems. At least 50 babies placed in such carriers fell out. Two had skull fractures and one had a concussion after hitting their heads on the ground or on nearby toys.
The seats are sold at Target, Wal-Mart, Toys R Us and a slew of other retailers for between $30 and $50.
Customers can order the free repair kits from Bumbo's website.
ALSO:
Children born in 2011 to cost $234,900 each to raise
Stalled economy means fewer American babies; fertility plunges
Domino's Pizza launches 'store of the future' and revamps logo
---