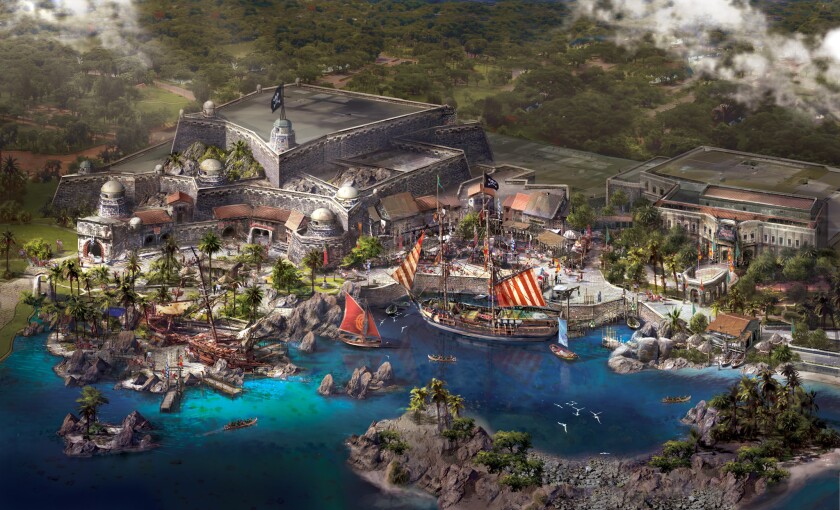 To expand capacity of a proposed Shanghai Disney Resort, Walt Disney Co. and its partners in China have agreed to add an extra $800 million to the park's $4-billion price tag.
The project, slated to open Dec. 31, 2015, was already expected to be Disney's second-largest park, behind its massive resort in Orlando, Fla.
The $800 million is to be spent on additional attractions and entertainment that were expected to come online later. With the money infusion, most of the attractions will instead open with the launch of the resort in 2015.
Disney officials declined to offer details about the latest boost in spending, except to say that the financing will be split, with 57% coming from Disney's partners in the joint venture, Shanghai Shendi Group, and 43% from Disney.
In a statement, Disney officials suggested that the boost in spending is designed to take advantage of the growth in China's economy and the surge in middle-class families who have money to travel.
"The expansion underscores the tremendous opportunity we see in Shanghai and demonstrates our long-term commitment to and confidence in China," said Thomas O. Staggs, chairman of Walt Disney Parks and Resorts.
The Shanghai resort will be located within a three-hour trip of "an income qualified population of 330 million people," Disney said.
Disney officials would not discuss the capacity of the park but have said they believe it will be appropriate to the market it will serve.
In March, Disney officials disclosed images of an attraction at the park's pirate-themed land called Treasure Trove. The ride is to be named Pirates of the Caribbean: Battle of the Sunken Treasure.
Disney bloggers and enthusiasts say the ride will most likely put passengers on boats, similar to the boats used on the original Pirates of the Caribbean ride at Disneyland in Anaheim. But the boats at the Shanghai park will be connected to an underwater moving platform that can lift, drop or rock the boat to replicate the force of waves and explosions, according to sources cited by the bloggers.
---