Wall Street star Philip Falcone admits wrongdoing in SEC settlement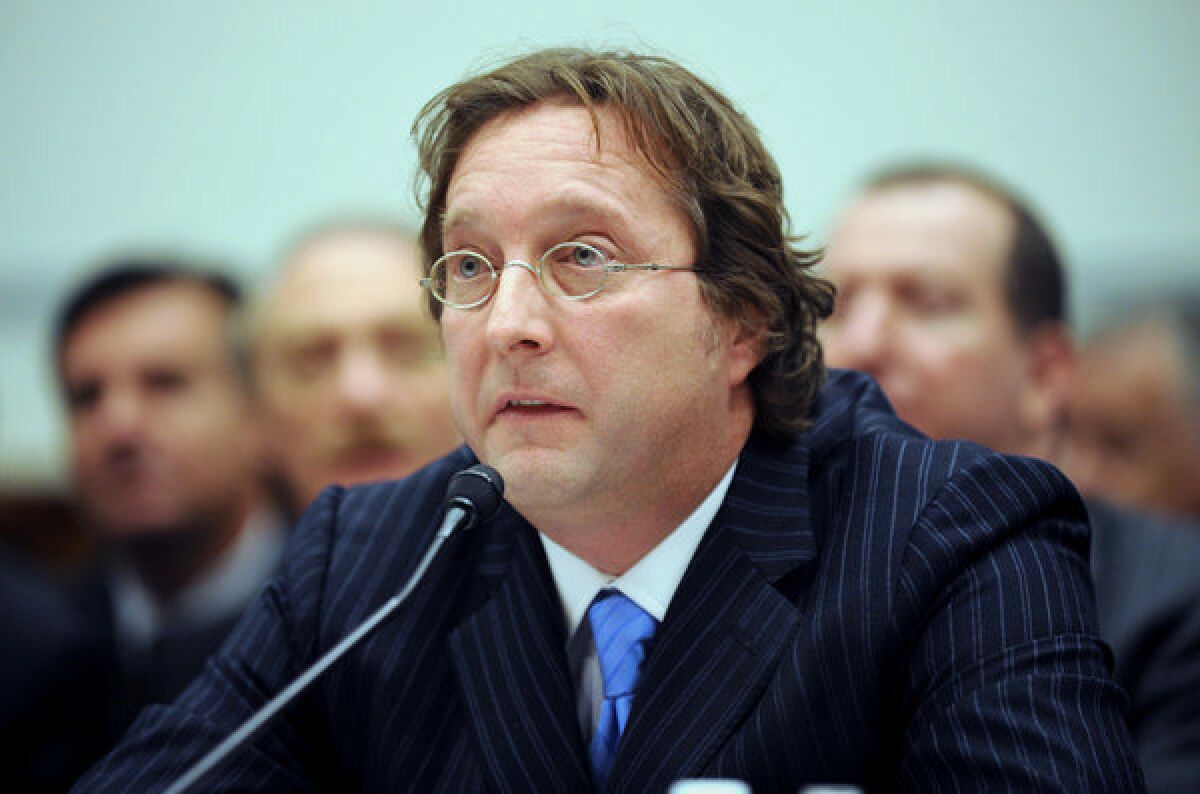 NEW YORK -- A major Wall Street figure did something unusual in a settlement with the country's top securities regulator: admit he did something wrong.
Philip Falcone, a billionaire who runs the hedge fund Harbinger Capital Partners, must admit wrongdoing in addition to paying an $18-million penalty to settle two June 2012 enforcement actions by the Securities and Exchange Commission.
Falcone also agreed to be barred from the securities industry for at least five years.
"Falcone and Harbinger engaged in serious misconduct that harmed investors, and their admissions leave no doubt that they violated the federal securities laws," Andrew Ceresney, the SEC's co-director of enforcement, said in a statement. "Falcone must now pay a heavy price for his misconduct by surrendering millions of dollars and being barred from the hedge fund industry."
QUIZ: How much do you know about the stock market?
A spokesman for Falcone did not immediately respond to a request for comment. The SEC's case involved allegations he improperly used investors' funds to pay his own taxes, favored some investors' redemption requests over others' and improperly traded in a Canadian company's bonds.
For years, critics have complained that the SEC has failed to hold financial executives accountable by agreeing to settlements that contain neither an admission nor a denial of wrongdoing.
Federal judges tasked with approving such agreements also have pushed back when confronting the "neither admit nor deny" hallmark of the SEC's settlements.
But under its newly installed chairwoman, Mary Jo White, the SEC has taken a more aggressive posture. Its commissioners rejected an earlier deal with Falcone that did not contain an admission. The settlement included the $18-million penalty and would have prevented Falcone from starting another hedge fund for two years.
The SEC also took steps last month to bar hedge fund titan Stephen A. Cohen from managing other investors' money.
Falcone's latest settlement, announced Monday afternoon, comes a few weeks after the SEC scored a courtroom victory in a financial crisis-era case against a former Goldman Sachs trader.
ALSO:
Only 3 in 10 checking accounts are free, survey says
To tap into N.Y. real estate, Zillow buys rival site StreetEasy
States take in $50 billion-plus from 'sin taxes' in 2011, report says
---
Sign up for the California Politics newsletter to get exclusive analysis from our reporters.
You may occasionally receive promotional content from the Los Angeles Times.