Judge orders Forever 21 to hand over subpoenaed documents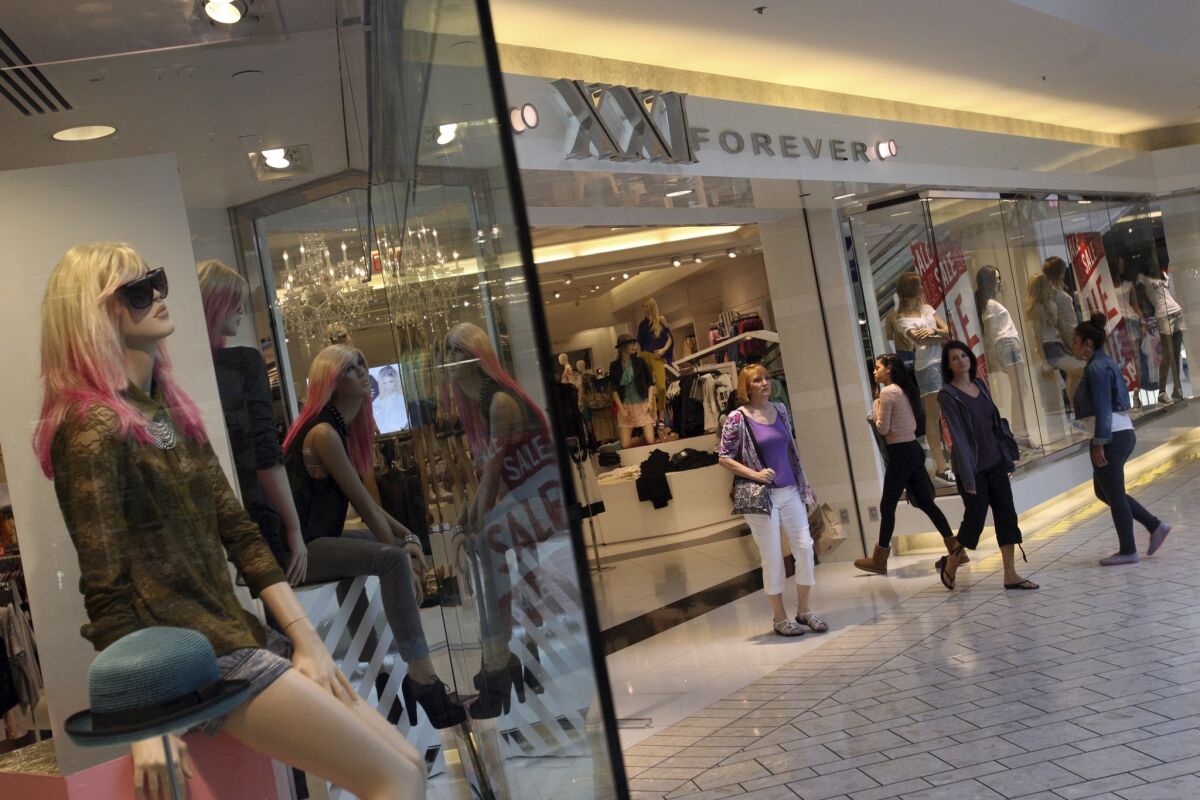 Los Angeles retailing giant Forever 21, known for selling trendy apparel to teens at low prices, was ordered by a federal judge to turn over supply chain documentation sought by the U.S. Department of Labor.
The agency is investigating whether Forever 21 has shipped or sold items produced while violating minimum wage, overtime or child labor standards. Regulators first requested data from the chain in August via a subpoena – which the DOL says Forever 21 ignored.
U.S. District Court Judge Margaret Morrow signed an order on March 7 requiring the retailer to comply. Forever 21 has 10 days to produce the documents, according to the DOL.
The company did not respond to requests for comment.
The DOL's interest in Forever 21 stems from the agency's sweep of garment sewing factories in downtown Los Angeles last summer, during which it said it uncovered multiple labor violations.
In at least one of the shops found to be breaching requirements, regulators hit upon goods headed to Forever 21 stores, according to the DOL.
Other retailers being supplied products by implicated downtown manufacturers included Aldo, Charlotte Russe and Urban Outfitters, the DOL said late last year.
The agency says that across the 1,500 probes it's launched in the last five years into the Southern California apparel industry, some 93% of cases involved labor abuses.
ALSO:
Feds say L.A. 'sweatshop' sweep finds widespread violations
Urasawa, home of $1,111 sushi bill, faces labor-violation fines
Should minimum wage be linked to inflation? An Oregon case study
Sign up for the California Politics newsletter to get exclusive analysis from our reporters.
You may occasionally receive promotional content from the Los Angeles Times.