Haunted houses and spectral websites
A child standing on the stair landing saw children outside playing when there were none.
(Via the Agency)
Guests to the house have been made to feel unwelcome when their bed covers flew off at night.
(Via the Agency)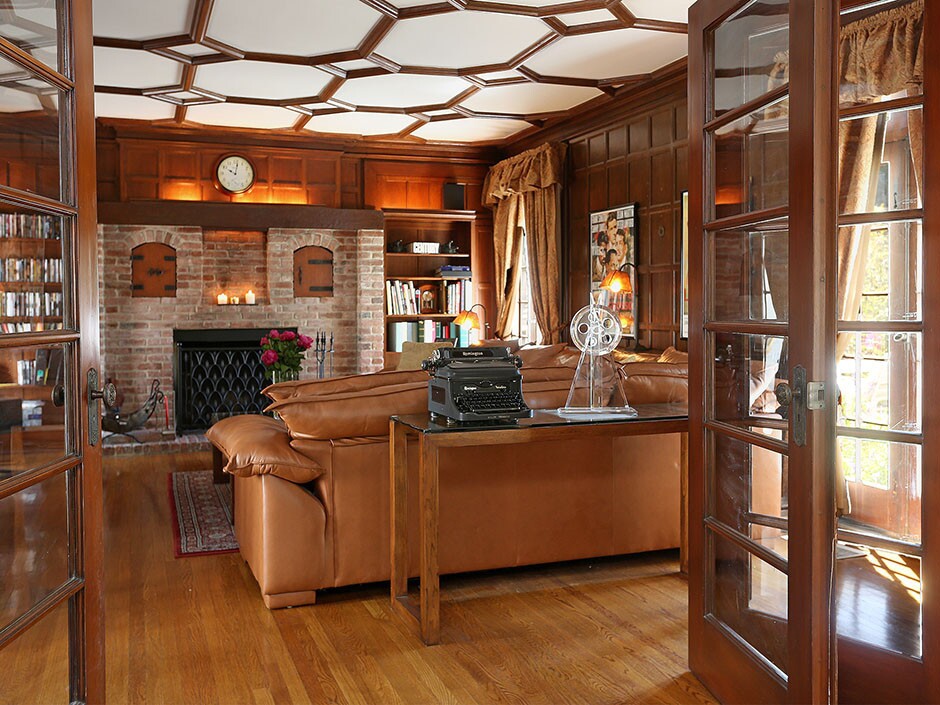 One buyer brought in a paranormal investigator before proceeding with the home purchase.
(Via the Agency)
The model train running the perimeter of the room sometimes turns on at night.
(Via the Agency)
Locked doors have been discovered unlocked and ajar.
(Via the Agency)
Wafts of rose-scented perfume have been reported by occupants of the house.
(Via the Agency)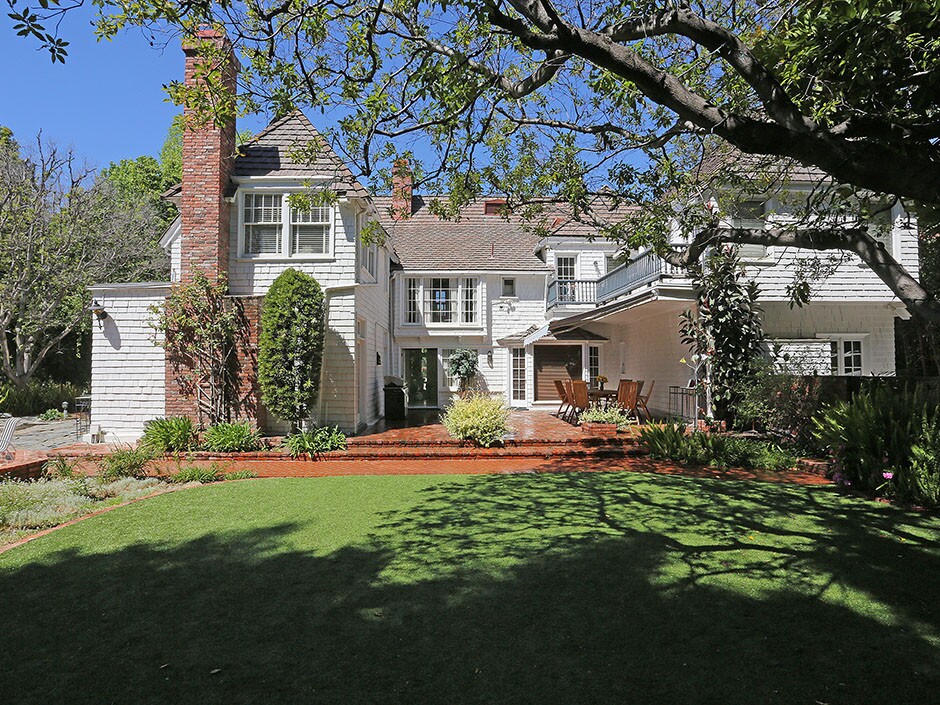 The two-story home sits on about half an acre of perhaps hallowed grounds.
(Via the Agency)
Levitating objects, dead residents, smashed pumpkins? With all the Halloween-related housing stories spewing forth on the Web for the last month or two, you'd think the holiday was right around the corner from Labor Day.
But since it finally draws nigh, we add our own:
The so-called Ozzie and Harriet Nelson house in Hollywood Hills West has been sold three times by Billy Rose of the Agency in Beverly Hills and, each time, the sellers have told him it was haunted. The traditional-style home, which doubled as a set for the family television show in the 1950s and '60s, most recently sold in June for $3.025 million.
PHOTOS: Top Halloween pet costumes
Among unexplained happenings: Ozzie Nelson's model train, which runs on a track near the ceiling in the pub room and has been passed down from owner to owner, sometimes starts running in the middle of the night.
Doors that are locked unlock and open. Covers have flown off sleeping guests. Rose-scented perfume sometimes wafts through a room without explanation.
A child saw children playing in the yard and asked to join them. There was no one outside.
"I would always make a disclosure that there was a legend that the house was haunted," Rose said, to avoid the unnerving experience of a disgruntled client.
One buyer even had a paranormal investigator come in to check that their purchase would be agreeable to the resident ghosts. The answer was affirmative.
Here are some other variations on the theme floating about the Internet:
Among those who would consider buying a haunted house, levitating objects would scare 75% of respondents away, according to a consumer attitude survey at Realtor.com. No kidding.
Died in House claims to let you know if a former inhabitant may have never left. The service could be useful to home buyers, renters, owners and ghost hunters willing to pony up $11.99 per single search.
Two Los Angeles ZIP Codes made ZipRealty's list of the top 15 best places to trick-or-treat nationwide: Encino 91436 and Mid-Wilshire 90019.
Smashing Pumpkins front man Billy Corgan popped down $1.25 million on the coach house in front of his Normandy-style mansion in Highland Park, Ill., reports the Chicago Tribune.
ALSO:
Robert Pattinson's Los Feliz home listing goes live

Madonna sells her mansion in Beverly Hills for $19.5 million
Rapper Jayceon Taylor, a.k.a. Game, lists Glendale home for sale
---
Be your money's boss! Learn how to make a budget and take control of your finances with this eight-week newsletter course.
You may occasionally receive promotional content from the Los Angeles Times.