Hostess, union mediation fails; Twinkies return to chopping block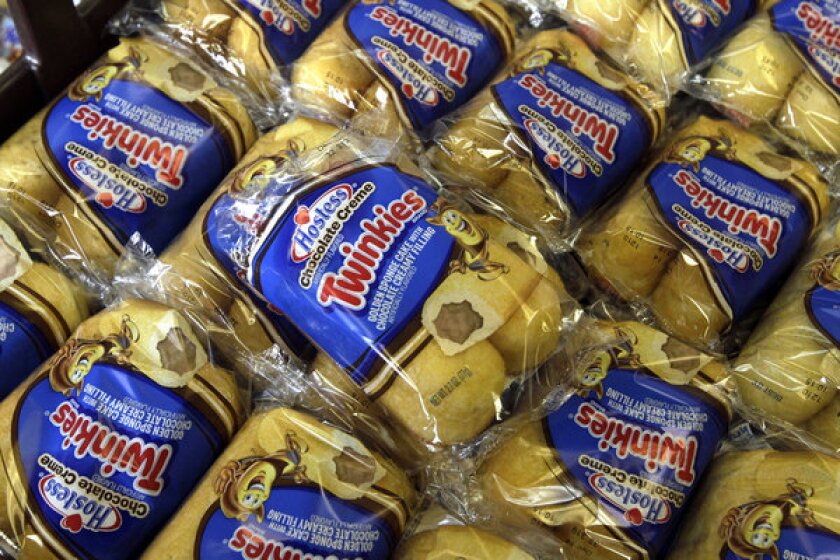 <i>This story has been updated, as indicated below.</i>
Looks like it'll be a bake sale after all. Hostess Brands Inc. said Tuesday afternoon that mediation efforts with the Bakery, Confectionery, Tobacco and Grain Millers Union were about as successful as a Twinkie without the cream filling.
That means the pastry maker will return to bankruptcy court in White Plains, N.Y., on Wednesday morning to argue its case for liquidating and selling off its assets.
The company "will have no further comment" until then, it said.
[Updated: 4:35 p.m. Nov. 20: The failed talks will likely be devastating news to legions of Americans who stockpiled Ding Dongs and Ho Ho's over the weekend -- after Hostess first said Friday that it was shutting down -- then rejoiced when the company agreed Monday to attempt a reconciliation with its union.
Quiz: How well do you know fast food?
Far worse off, however: the more than 18,000 workers who will lose their jobs as Irving, Texas-based Hostess close its operations. The brand was powered by hundreds of distribution centers, bakeries and outlets spread around the country, including in Southern California.
The company blamed a strike by BCTGM union members for its decision to close; workers who walked off their jobs accused Hostess of boosting executive pay while plundering worker benefits and slashing wages.
The mediation, suggested by Judge Robert Drain, may have been doomed from the start, according to experts. A line of potential buyers has formed in the last few days, among them Hurst Capital and, according to reports, Flowers Foods, Sun Capital Partners and Bimbo Group.]
ALSO:
Hostess shutdown sparks grief, Twinkie runs, criticism
Hostess, maker of Twinkies, to go out of business; strike cited
Twinkies hope? Hostess puts off liquidation, agrees to mediation
---
Must-read stories from the L.A. Times
Get the day's top news with our Today's Headlines newsletter, sent every weekday morning.
You may occasionally receive promotional content from the Los Angeles Times.