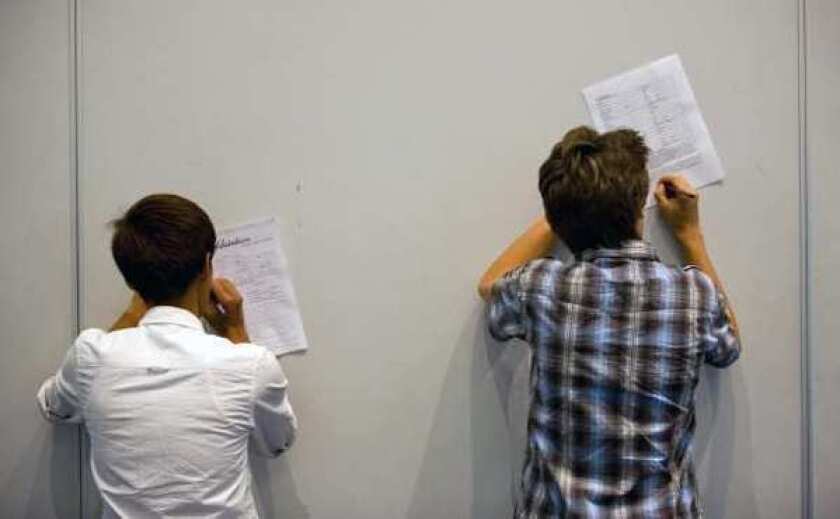 In the largest drop in more than three years, the number of job openings in the U.S. has plunged as the hiring rate fell and firings rose, according to government figures.
To economists, the data seem to be another signal of a so-called spring stall, in which a cooling economy tempers growth. Between the uncertainty in Europe, mixed forecasts domestically and the looming presidential election, experts worry that employers will curb hiring this summer.
Available jobs fell by 325,000 to 3.42 million positions in April, sliding the most since September 2008 and hitting a five-month low, according to the Labor Department.
With roughly 12.5 million Americans jobless that month, there were about 3.7 people competing for each open position, not counting employed workers trying to switch jobs.
That's double the pre-recession job seeker-to-job ratio. Employers are looking for fewer workers in a range of sectors, including manufacturing, education and government.
In April, companies took in new hires for 4.18 million posts, 160,000 fewer than in March. The 3.1% hiring rate is the lowest since July, according to the government report.
Bosses, meanwhile, let 1.72 million workers go, an increase of 70,000. In the West, 391,000 employees were cut, 37,000 more than in March.
More than 2 million people nationwide quit their jobs, up 160,000 from March.
The unemployment rate rose in May to 8.2% for the first time in nearly a year from 8.1%. But Tuesday's report noted that there were a million more job openings in April than at the end of the recession in June 2009.
Over the 12-month period, net employment rose by 1.8 million.
RELATED:
Household net worth slides 35%, Census Bureau says
California outperforms U.S., adding 33,900 jobs in May
Unemployment rises to 8.2% in May as job growth stalls again
---