McDonald's: Big changes afoot; kids' marketing proposal fails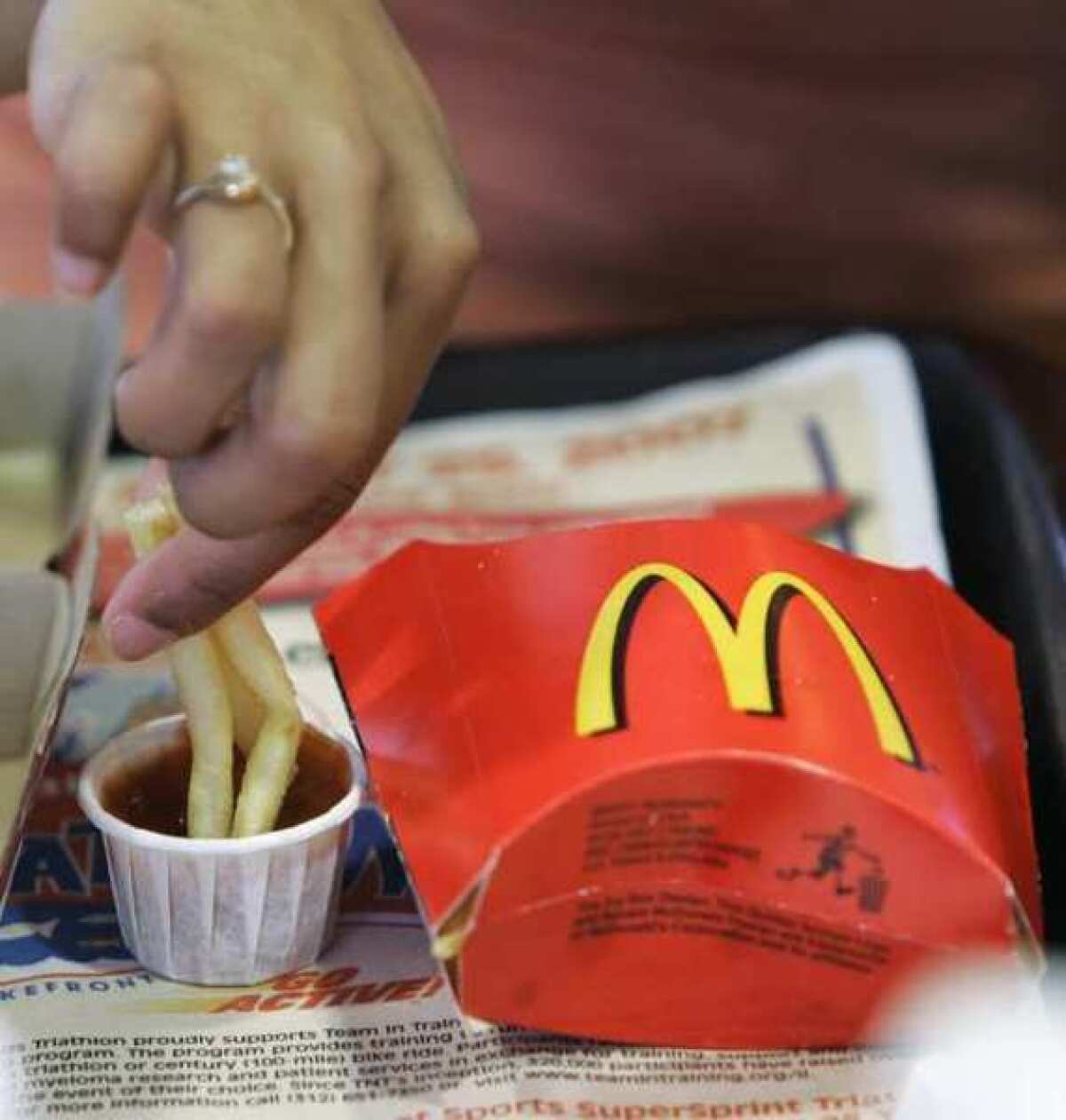 McDonald's Corp. is headed into new territory after Thursday's annual shareholders meeting, with a new chief executive slated to take over and more attempts to modernize the chain and offer healthful options.
Among the efforts discussed by incoming Chief Executive Don Thompson at the Oak Brook, Ill. chain's event:
Tests on decaf and skim milk options for the McCafe beverage line and more additions of grains and fruits to the menu. "We're ensuring that we have something on the menu for everyone at every price point," Thompson said.
A search for more entrees for the Happy Meal, which recently began featuring apple slices, smaller fries and fat-free milk
Restaurant makeovers, which have resulted in 45% of McDonald's interiors around the world being revamped to seem more modern, to "move McDonald's into the future."
Expanding accessibility, with mobile ordering in Australia, self-order kiosks in Europe, delivery options in Asia and longer hours system-wide.
Global expansion, which involves plans to open 1,300 new restaurants this year. On Thursday, McDonald's vet Dave Hoffman was chosen as president of the growing Asia/Pacific, Middle East and Africa region. In Europe, especially in Spain, Italy and Portugal, high teen unemployment and economic woes are causing customers to see "some tremendous impact of austerity measures.... It's a tough arena," Thompson said.
During the meeting, executives said McDonald's still doesn't offer turkey products and doesn't plan to sell the cult favorite McRib more than once a year nationally.
"You have no idea how many times I get a question about the McRib," Thompson said. The current chief operating officer will replace longtime Chief Executive Jim Skinner when he retires at the end of June.
The pair teamed up during the meeting to deal with some criticism.
While a representative from the Humane Society lauded the company for saying this year that its pork suppliers would be required to phase out cramped gestation crates, others accused the McDonald's supply chain of cruelty toward chickens and other animals.
When confronted by representatives of Corporate Accountability International about the chain's presence in medical institutions and the effect of its food on children's health, Skinner shot back that McDonald's has branches in only 26 hospitals.
A shareholder resolution pitched by the advocacy group failed to pass muster, garnering 6.4% of the vote compared with 5.9% last year. The resolution would force the company to assess the effect of its products and marketing on diet-related health issues in children.
The company is also facing heat from a British doctor's group that opposes McDonald's sponsorship of the London Olympics, saying that the involvement of a fast-food giant sends the wrong message in a time of rising child obesity rates.
"I love my children dearly. I would never do anything to hurt them or any other children, nor would we as a corporation," Thompson said. "Please do me the honor of not associating us with doing something that is damaging to children. We have been very responsible.... Please understand the good that we've done."
RELATED:
McDonald's posts first-quarter profit of $1.27 billion, up 5%
McDonald's can keep selling Happy Meals with toys in California

Underwhelming burger sales at McDonald's and Wendy's, beer at Coors
---
Sign up for the California Politics newsletter to get exclusive analysis from our reporters.
You may occasionally receive promotional content from the Los Angeles Times.