Irvine-based Mimi's Cafe sold for $50 million, expansion planned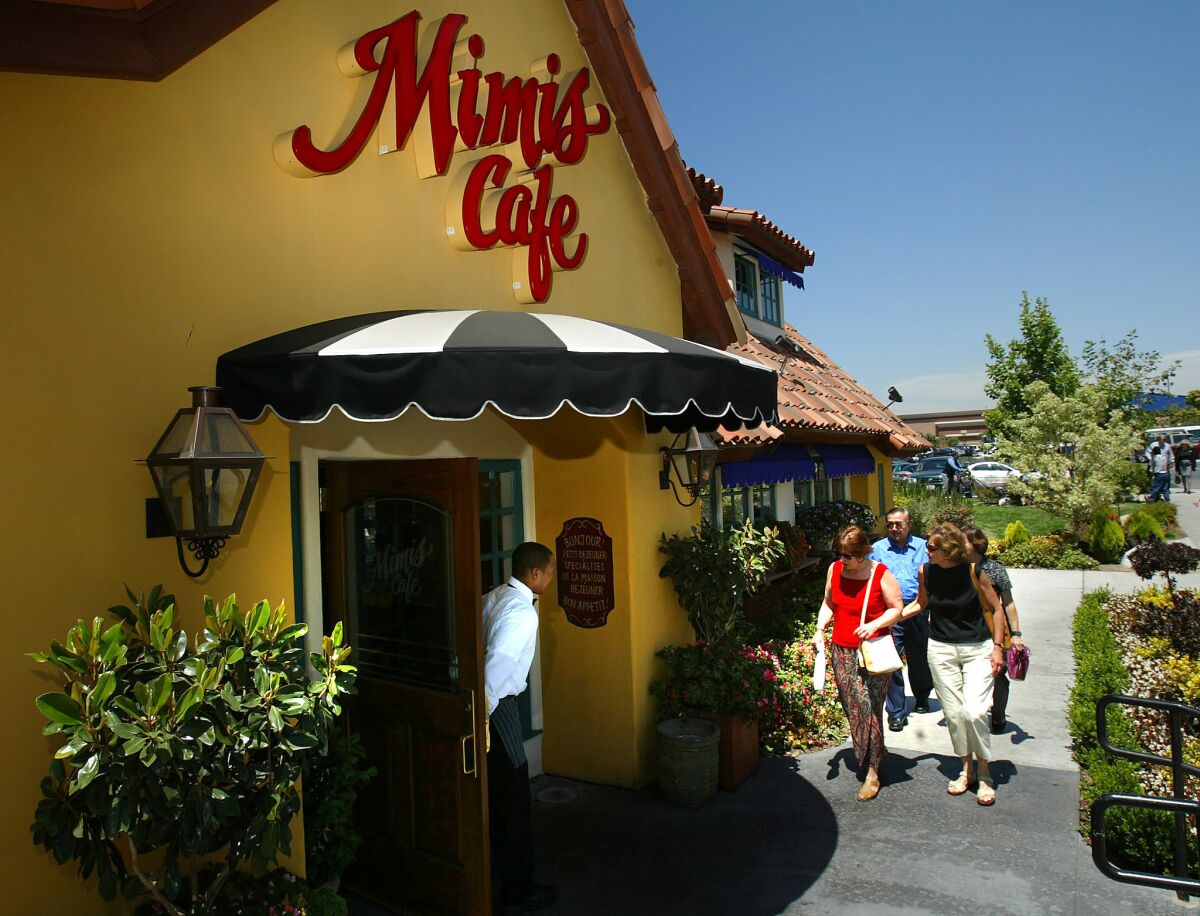 Mimi's Cafe, a chain of French-inspired casual dining restaurants based in Irvine, may get a new expansion boost after being sold for $50 million.
LeDuff America Inc., owner of Bruegger's Bagels, will take over control of Mimi's from Bob Evans Farms Inc., the companies said this week.
Mimi's, launched in 1978 by a former American airman and named after his French paramour, has 145 restaurants in 24 states.
But the chain has had several years of slumping same-store sales growth, hit by the same market pressures that have kept the full-service restaurant sector from growing as quickly as fast-food and fast-casual rivals.
In the fall, Mimi's launched a new prototype store concept in Santa Clarita, molding a bakery section, a bistro portion, a loaded bar, indoor garden seating, a room styled after a winery and the standard cafe area into a single restaurant.
The sale was expected – Bob Evans said in November that it was reviewing strategic alternatives for Mimi's. Claude Bergeron, co-chief executive of new owner LeDuff, said in a statement that it plans to "further enhance Mimi's Cafe's position in the market and to introduce it to numerous communities across North America."
The chain's headquarters will remain in Irvine.
ALSO:
Chick-fil-A tax forms show no donations to anti-gay groups
PBR parent a lead bidder for Twinkies, other Hostess cake brands
Horse meat found in Spanish burgers; tainted Irish beef tied to Poland
Sign up for the California Politics newsletter to get exclusive analysis from our reporters.
You may occasionally receive promotional content from the Los Angeles Times.