More than 4 in 5 college seniors don't have jobs lined up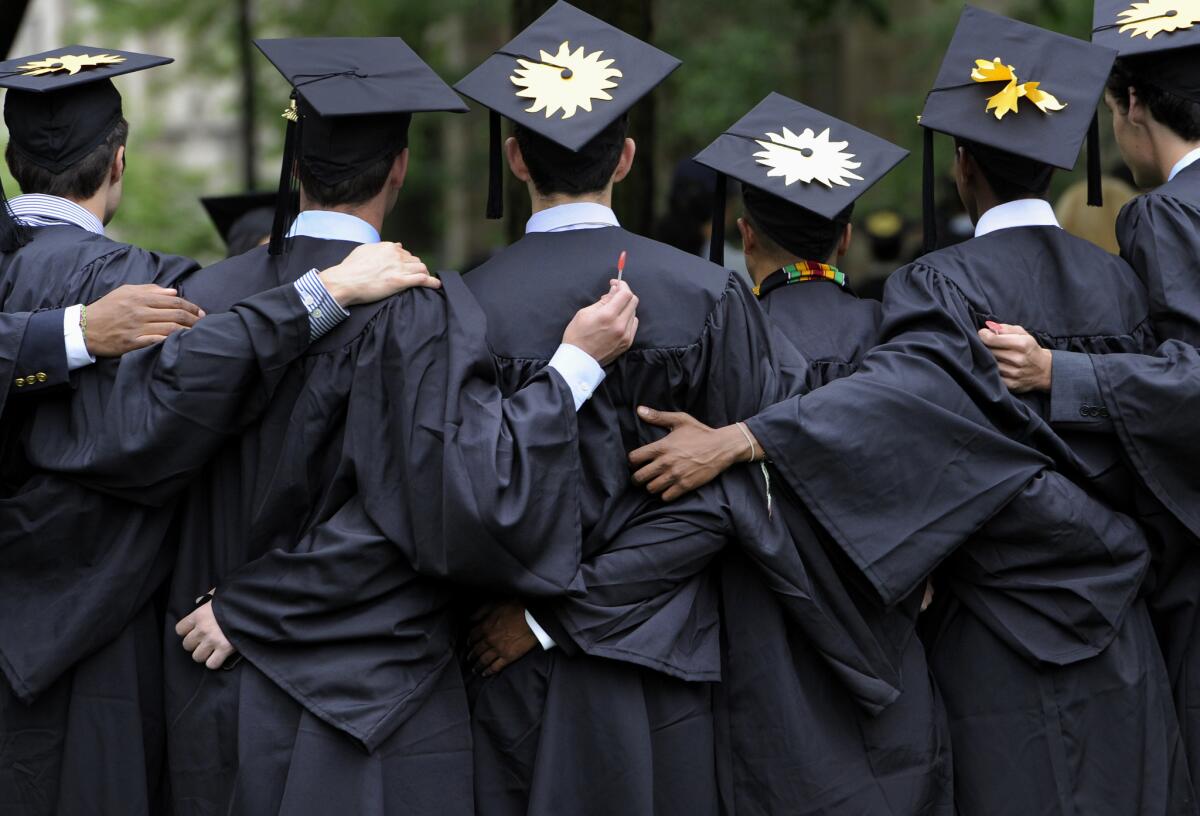 More than 4 in 5 students graduating from college in the next few weeks do not have jobs lined up, and those majoring in supposedly hot fields such as engineering and technology are having no better luck.
That's the upshot of a new survey that demonstrates the difficulty that college seniors, many of them weighed down by heavy student-loan debt, are experiencing as they try to enter the workforce in a still-uncertain economy.
Among seniors who will graduate over the next few weeks, 83% hadn't landed a job as of last month, even though nearly 73% were actively seeking one, according to the poll by AfterCollege, a career-networking website. At this time last year, 80% of seniors hadn't secured work.
Surprisingly, students who majored in purportedly marketable fields fared no better, the poll found. Among those getting degrees in engineering, technology or math, 81.6% didn't have a job.
Business majors had no better luck, with 85.1% still pounding the pavement.
The thus-far fruitless searches have stirred doubt among students about the benefits of college.
Only 52% of seniors believe their schools properly prepared them to enter the working world, down significantly from 69.4% last year, according to the survey.
Most research indicates that college degrees will pay off eventually.
A study this year by the Pew Research Center found that millennials with college diplomas earned an average $17,500 more in 2012 than their peers with only a high-school education.