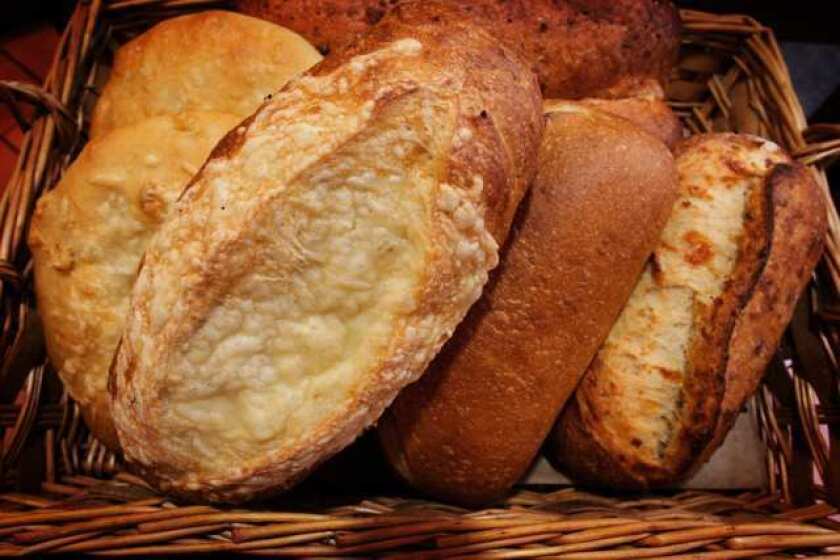 By the end of the year, Panera will have opened two more cafes that look and feel just like any of chain's other branches. But at the new locations, customers will be able to pay whatever they want for the food – even nothing at all.
At a time of high unemployment, when about one in every seven American households is known as "food insecure," Panera is joining a small but growing group of restaurants serving meals that are literally priceless.
Operated through Panera's nonprofit 501c3 foundation rather than the commercial Panera Bread Co., the cafes will post suggested donation amounts for its sandwiches and soups, said spokeswoman Kate Antonacci.
"It's sort of a test of human nature, sort of a psychological experiment," she said.
Panera already has three other such cafes – which began opening in 2010 – in Clayton, Mo.; Portland, Ore.; and Dearborn, Mich. Those eateries usually break even, with up to 20% of customers paying more than the recommended amount and 20% paying less.
Panera expects to open one of the pay-what-you-want cafes in early summer and another in early fall, hoping to open one every quarter if the economics work out.
"We won't announce elaborate growth plans," Antonacci said. "We want to make sure this concept works and continues to work."
Other restaurants have tried the same model, including Terra Bite Lounge near Seattle and Idaho Falls-based One World Everybody Eats' network of cafes. Santorini Grill in Brooklyn recently began a similar practice. Rocker Jon Bon Jovi opened up his pay-what-you-can Soul Kitchen in New Jersey in the fall.
Panera's goal, Antonacci said, is to offer as close to a normal retail process as possible.
"There's not a whole lot of dignity in the experience of going through a soup kitchen," she said. "You don't feel very good. Your belly may be full, but your sense of self-esteem isn't. We want to provide food – as well as an environment and people – that everyone can feel good about."
RELATED:
Panera income up 27%, stock hits record high
---