'Pink slime's' Beef Products Inc.: Hard knock for a good company?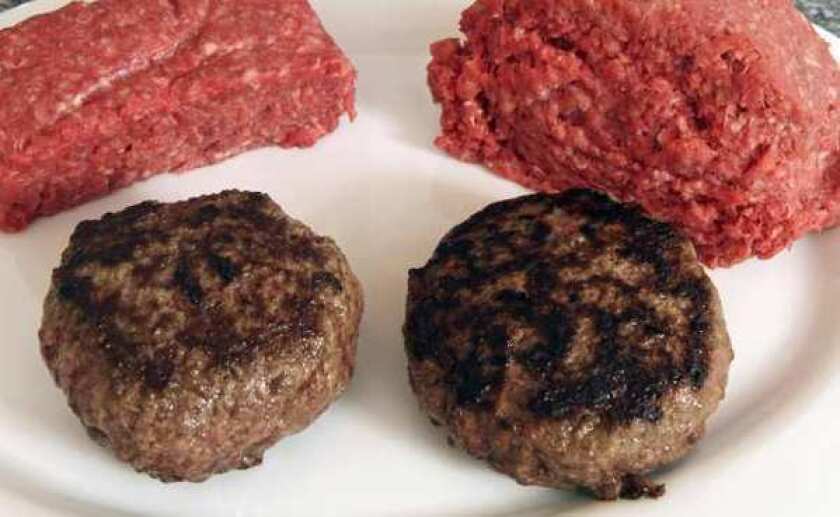 Beef Products Inc. told the Associated Press on Monday that it'll shut down operations at three of the four plants where it makes the meat product that critics have nastily taken to calling "pink slime." But some food industry experts say that the company's trip through the grinder is unfair.
BPI could have done more to inform consumers of the process it used to make what's known as "lean, finely textured beef," said Seattle food safety lawyer Bill Marler. The company takes fatty meat trimmings, heats them and runs them through a centrifuge to take off the fat and then treats the remaining lean beef with ammonium hydroxide gas to eliminate bacteria such asE. coli.
"BPI had a disclosure problem," Marler said. "From a public relations standpoint, they handled it incorrectly. Ultimately, when you're selling people food, you ought to be transparent about what you're selling them."
As a result of the recent outcry over pink slime, only the company's facility at its Dakota Dunes, S.D., headquarters will remain operational, according to the AP report. Factories in Amarillo, Texas; Garden City, Kan.; and Waterloo, Iowa will be suspended.
But the company, Marler said, also has a strong track record of fighting for food safety.
"They've been unfairly treated in that regard," he said. Other observers, such as food safety attorney Sarah Klein, have referred to the pink-slime commotion as "a tempest in a teapot."
In late 2009, Marler said he visited the BPI factory in South Dakota, which he called "an amazing facility."
"I've been in a lot of food-processing facilities – the scale of this one and the amount of stainless steel and cleanliness that I saw was pretty staggering," he said.
The factory, he said, shares a wall with one of Tyson Food's largest slaughter factories, which brings in meat trim via a conveyor belt. Hundreds of employees in hard hats, hair nets and white coats bustled around the odorless space, where Marler said he would see 60-pound boxes of lean meat that "looked a lot like hamburger – not the slimy stuff that looks like toothpaste."
Still, he refers to the cheap meat product as "gross stuff." It's also been referred to as "Soylent Pink" in a nod to the classic science fiction film "Soylent Green."
Though it's been in rotation for years and has been approved as safe by federal food regulators, pink slime suddenly attracted a resurgence in interest this month via social media and online petitions.
Supermarkets such as Ralph's owner Kroger Co., Safeway, Supervalu and more have dominoed over one another to announce their abandonment of the product. Several school districts have banned it from their cafeterias.
BPI's hard-learned lesson, according to Marler: Being upfront about business practices, no matter how unsavory.
"Companies need to trust the American public more to parse though what's real and what's not," he said.
RELATED:
On 'pink slime': Where's the perspective?

'Pink slime': Kroger joins others in dropping beef product
Columbus salami factory fined $700,000 for ammonia leak

'Pink slime' in school burgers? Food advocates have heard worse
---
Your guide to our new economic reality.
Get our free business newsletter for insights and tips for getting by.
You may occasionally receive promotional content from the Los Angeles Times.