One in five households burdened by student debt, a record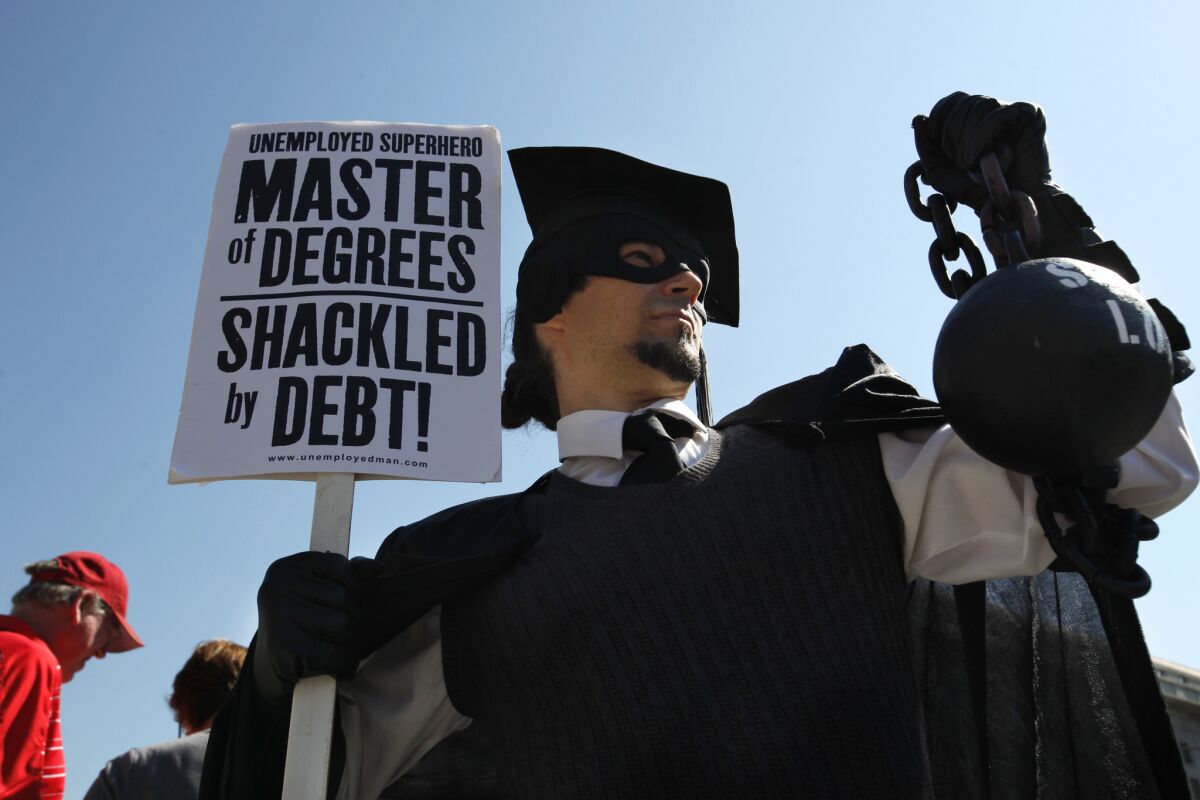 The share of American households affected by student debt has more than doubled in the last two decades, soaring from 9% in 1989 to a record of nearly one in five in 2010.
The 19% of households weighed down by school loans is higher even than 2007, when 15% owed money for their education, according to a Pew Research Center analysis of government data.
Young people are especially hard hit, as are poorer Americans. Among households headed by someone younger than age 35, four in 10 have student debt on the books.
For the those with incomes in the lowest fifth nationwide, school loans are equal to nearly a quarter of income. The same group holds 13% of all student debt in the country, up from 11% in 2007.
But such debt is increasing for nearly every demographic in every economic category. Americans in 2007 owed an average of $23,349 — now they have to pay back $26,682.
Student loans now make up 5% of all debts, up from 3% five years ago.
All this as overall household incomes continue their decade-long slide, according to the government. The median annual income slipped 1.5% last year from 2010 to $50,054. That's 8.1% below 2007 and 8.9% less than 1999.
Nearly 12% of people in their 40s have fallen behind on their student loan payments, according to the Federal Reserve Bank of New York. That percentage goes down to 9.1% for people in their 30s, 9.4% for those in their 50s and 9.5% for those older than 60.
ALSO:
Student-loan delinquency rate is highest for those in their 40s
U.S. poverty rate holds, but household incomes dip again
Private student loans often confuse and frustrate borrowers: CFPB
---
Sign up for the California Politics newsletter to get exclusive analysis from our reporters.
You may occasionally receive promotional content from the Los Angeles Times.