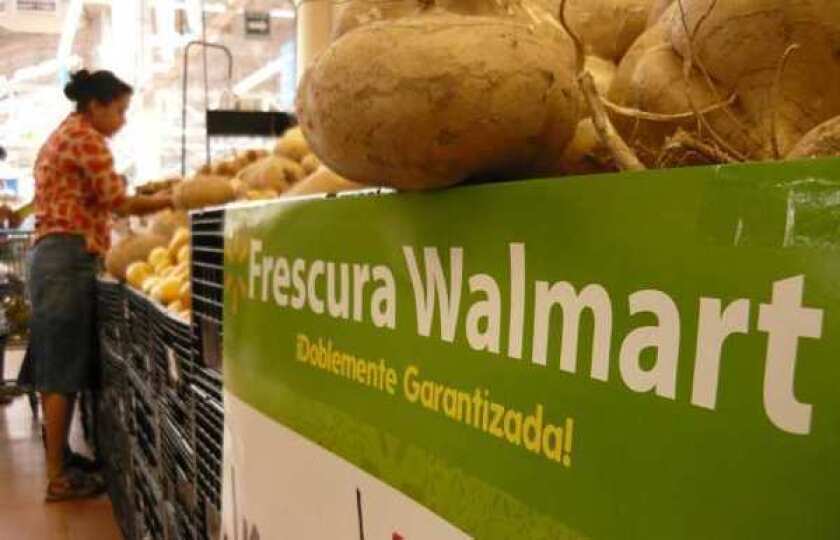 The repercussions of Wal-Mart's bribery scandal in Mexico will likely be significant and long-lasting. But it doesn't look like consumer perception of the mega-chain will take much of a hit.
The YouGov BrandIndex, which measures Americans' views of major brands, said that the retailer's popularity sank in late April after the New York Times published a story alleging rampant corruption in the company's south-of-the-border operations.
The company may have to shell out hundreds of millions of dollars in legal expenses and penalties; the California State Teachers' Retirement System sued the Wal-Mart leadership team for allegedly ignoring the ongoing bribery.
But through it all, public perception of the company never dipped below neutral and now seems to be recovering, according to YouGov.
PHOTOS: Wal-Mart voted among the worst companies in America
Similarly, when more than 500 current and female Wal-Mart employees filed a discrimination lawsuit against the company in February, the business skated away with its position in the public eye minimally tarnished.
Others have hardly been so lucky.
YouGov's metrics use a scale of 100 to -100, where a score of zero means that the public has neither a positive nor negative opinion of a particular company. Wal-Mart's score dipped 15 points but righted itself within three weeks.
When Target donated money in 2010 to a group that backed an anti-gay political candidate, its score slumped 27 points and required a seven-week recovery. Taco Bell, which was hit by an (eventually dropped) lawsuit last year questioning the quality of its beef filling, suffered a 28-point perception plunge that took six weeks to erase.
Before Starbucks said it would phase out the use of insect-based cochineal coloring in its products, its standing among consumers also tumbled, according to YouGov.
RELATED:
Wal-Mart voted among the country's worst companies

Wal-Mart may pay millions to resolve Mexican bribery allegations
State pension fund sues Wal-Mart leaders over Mexican bribery case
---