One auto-pay misstep and her credit score falls off a cliff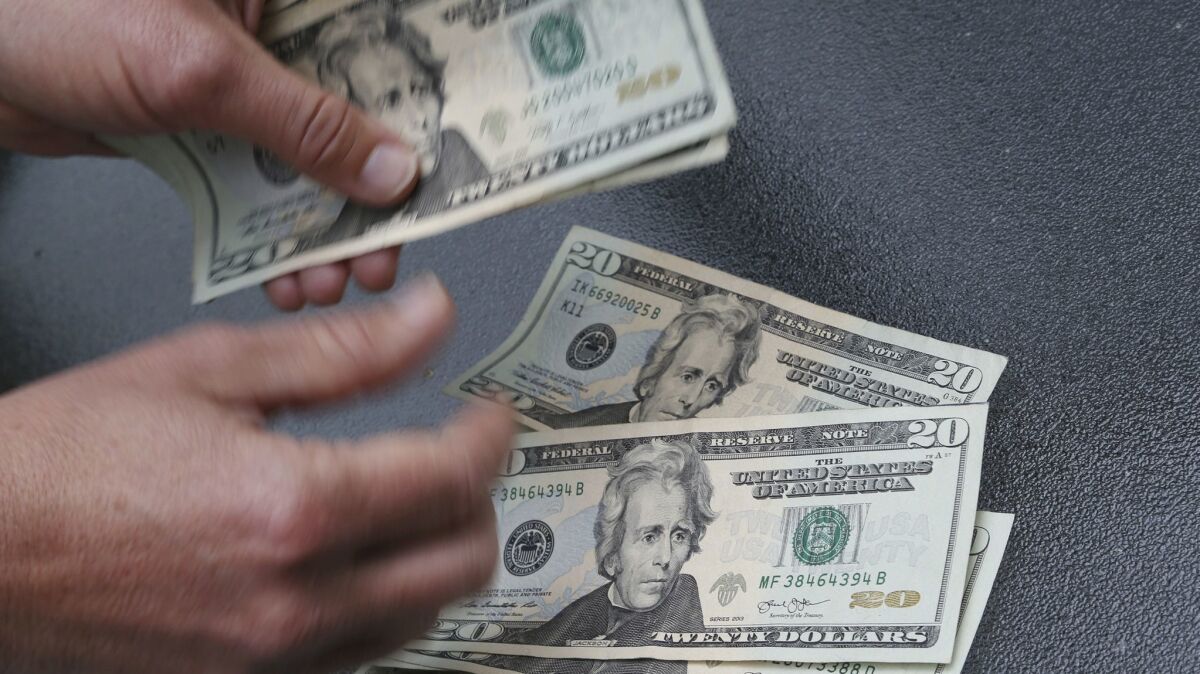 Dear Liz: I recently took a deduction in my Experian FICO score of more than 100 points due to a single late payment to my mortgage. My score of 810 dropped to 704.
The mortgage company notified me several months ago that my impound account would go up $51 a month due to higher homeowners insurance premiums. I believed my auto-pay would adjust automatically as it used to, but that didn't happen. About 10 days after it was "past due," I received a letter saying I owed the $51 plus a $53 late fee. I promptly sent the money and asked that the late payment be deleted from my credit reports. The mortgage company refused, saying they would not and could not because of federal regulations.
I am about to get a mortgage loan to buy my daughter's house, but now the rate will be at least 1 percentage point higher. Why would FICO scores drop over 100 points on one late payment? Anything I can do about this? How long will it be before my FICO scores are above at least 750 if there are no more late payments and my credit utilization stays below 10%?
Answer: "Federal regulations" can be a convenient punching bag for financial services companies, but they don't prevent a lender or mortgage servicing company from deleting a late-payment notification for a good customer. The company should own up to the fact that this is its policy, not something imposed by the feds.
Your experience does show the potential downside of automatic payments and of impound accounts. (For those who don't have impound accounts: They're an arrangement by which the mortgage company collects payments for insurance and property taxes.) They can be enormously helpful when everything goes right, but they're not "set it and forget it."
Ideally, you would have made a note on your calendar to check that the larger payment was made on time and been able to quickly correct the error. There's not much you can do now except ensure that all your bills are paid in full and on time from now on. It may take up to three years of stellar credit-handling behavior for your scores to break 800 again. Credit scores are like mountains — you can fall pretty quickly, but it takes a long time to regain lost ground.
The scores are extremely sensitive to late payments because that's often the first sign of financial troubles that will end up in defaults, collections and bankruptcy. Credit reports and credit scores make no distinction between a late payment caused by human error versus one caused by lack of funds.
Mysterious bank charge needs investigating
Dear Liz: The other day I went to my credit union to withdraw $1,000 to pay for my sister's burial. The bank teller kept $90 and gave me only $910. Is that done when a person withdraws cash from a bank account? I got very angry and complained to the manager of the bank, but to no avail. He did not do anything to try and get my money for me. I am a low-income senior citizen and appreciate any kind of advice you could give me.
Answer: It's hard to imagine any legitimate bank fee that would take almost 10% of a cash withdrawal. In any case, the manager should have been able to explain why the money was taken. If the teller stole the money from you and the manager simply didn't believe you, calling the police may have been an option. A count of the teller's till might have revealed the discrepancy.
Consider returning to the credit union with a friend as a witness and asking the manager to explain why the teller kept $90 from your withdrawal. If the explanation doesn't satisfy you, you can lodge a complaint with the credit union's regulator. The National Credit Union Assn. regulates federal credit unions and can be found at NCUA.gov. For a state-chartered credit union, contact your state's financial services regulator.
Liz Weston, certified financial planner, is a personal finance columnist for NerdWallet. Questions may be sent to her at 3940 Laurel Canyon, No. 238, Studio City, CA 91604, or by using the "Contact" form at AskLizWeston.com. Distributed by No More Red Inc.
---
Sign up for the California Politics newsletter to get exclusive analysis from our reporters.
You may occasionally receive promotional content from the Los Angeles Times.