Newark airport flights are temporarily halted after drone sighting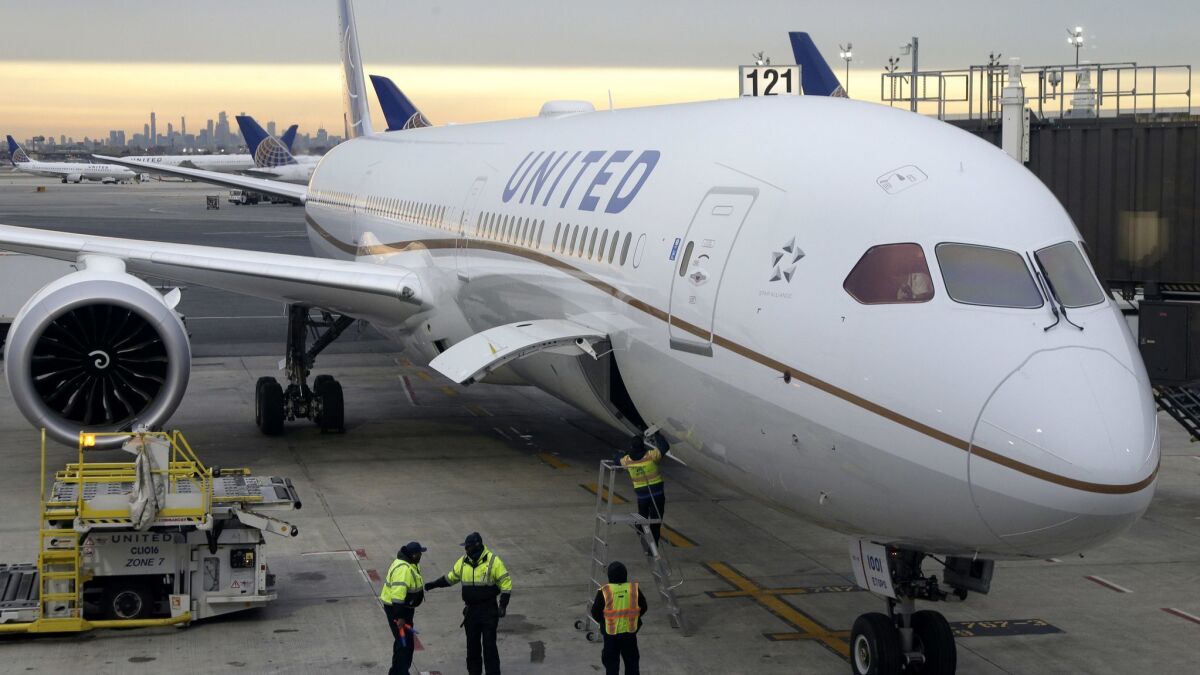 Bloomberg
The Federal Aviation Administration temporarily halted flights at Newark Liberty International Airport on Tuesday after a drone sighting. Some operations had resumed as of early evening.
One or more drones were spotted north of the New Jersey hub at an altitude of 3,500 feet around 5 p.m. Eastern time, FAA spokesman Greg Martin said. The aircraft were seen over nearby Teterboro airport, a business-aviation facility north of Newark.
The ground stop at Newark stoked fears of growing drone disruptions at major airports as U.S. regulators seek to expand civilian flights of unmanned aircraft while tightening security. In Britain, London's Gatwick airport was closed for more than a day last month after drone sightings. The city's Heathrow airport briefly shut down earlier this month when drone sightings near its runways raised safety concerns.
"We are monitoring reports of drone activity, which the FAA is investigating," United Airlines, the largest carrier at Newark, said in an email. "The impact to our operations has been minimal so far. We are working closely with the airport and the FAA to return our operations to normal as quickly as possible."
Takeoffs later restarted at Newark, while arrivals are still being slowed to ease the congestion caused by the initial halt.
The incidents in London and Newark highlight a growing problem with drones: the potential for massive disruptions of commercial air travel by their mere presence.
The U.S. government is drafting proposals that would track drones and identify their users in real time, but the rules are years away from becoming finalized. Regulators last week unveiled a long-awaited set of proposals that would regulate drone flights — critical steps for an industry seeking to expand into robot aerial deliveries and scores of other commercial uses in populated areas.
The FAA has recorded hundreds of sightings of drones by pilots, including at Newark and other major commercial airports. There has been one confirmed collision between a drone and a traditional aircraft, an Army helicopter that suffered minor damage in 2016.
---
Sign up for the California Politics newsletter to get exclusive analysis from our reporters.
You may occasionally receive promotional content from the Los Angeles Times.