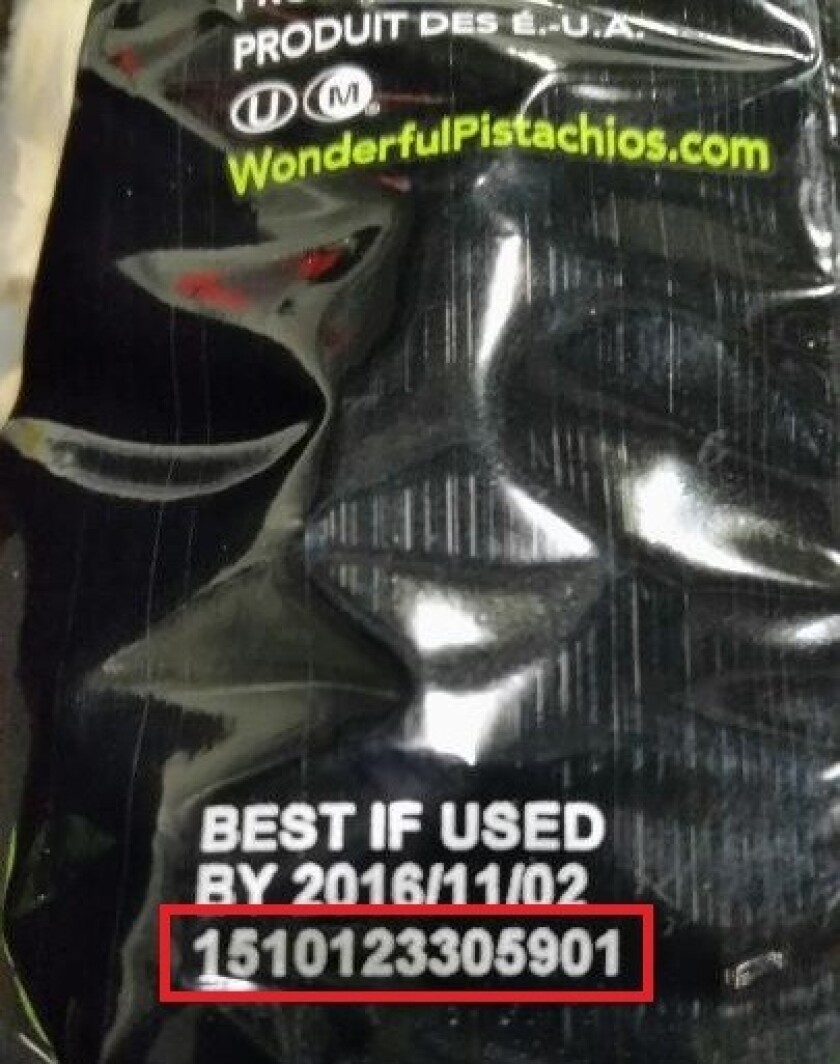 Federal health officials are investigating a salmonella outbreak traced to a California pistachio grower.
Some batches of Wonderful Pistachios, grown by the Wonderful Co. of Lost Hills, have been recalled after 11 people in nine states were infected with Salmonella Montevideo, according to the Centers for Disease Control and Prevention. Two were hospitalized, the centers reported Wednesday.
The pistachios were marketed under the Wonderful, Paramount Farms and Trader Joe's labels, according to the CDC.
See more of our top stories on Facebook >>
"Wonderful Pistachios takes food safety matters very seriously and is working closely with health officials to identify the source of the problem," the company said in a statement. "In an effort to further enhance our food safety program and ensure the health and well-being of our consumers, we have, effective immediately, proactively increased our sampling frequencies and lot size testing."
The company listed the products by their lot number, at its website. More information on the recall is available from the CDC.
ALSO
Kaiser Permanente's new medical school will be in Pasadena
L.A. becomes world's 8th most expensive city for travelers and expats, study says
European Central Bank launches sweeping stimulus plan, cuts main interest rates
---